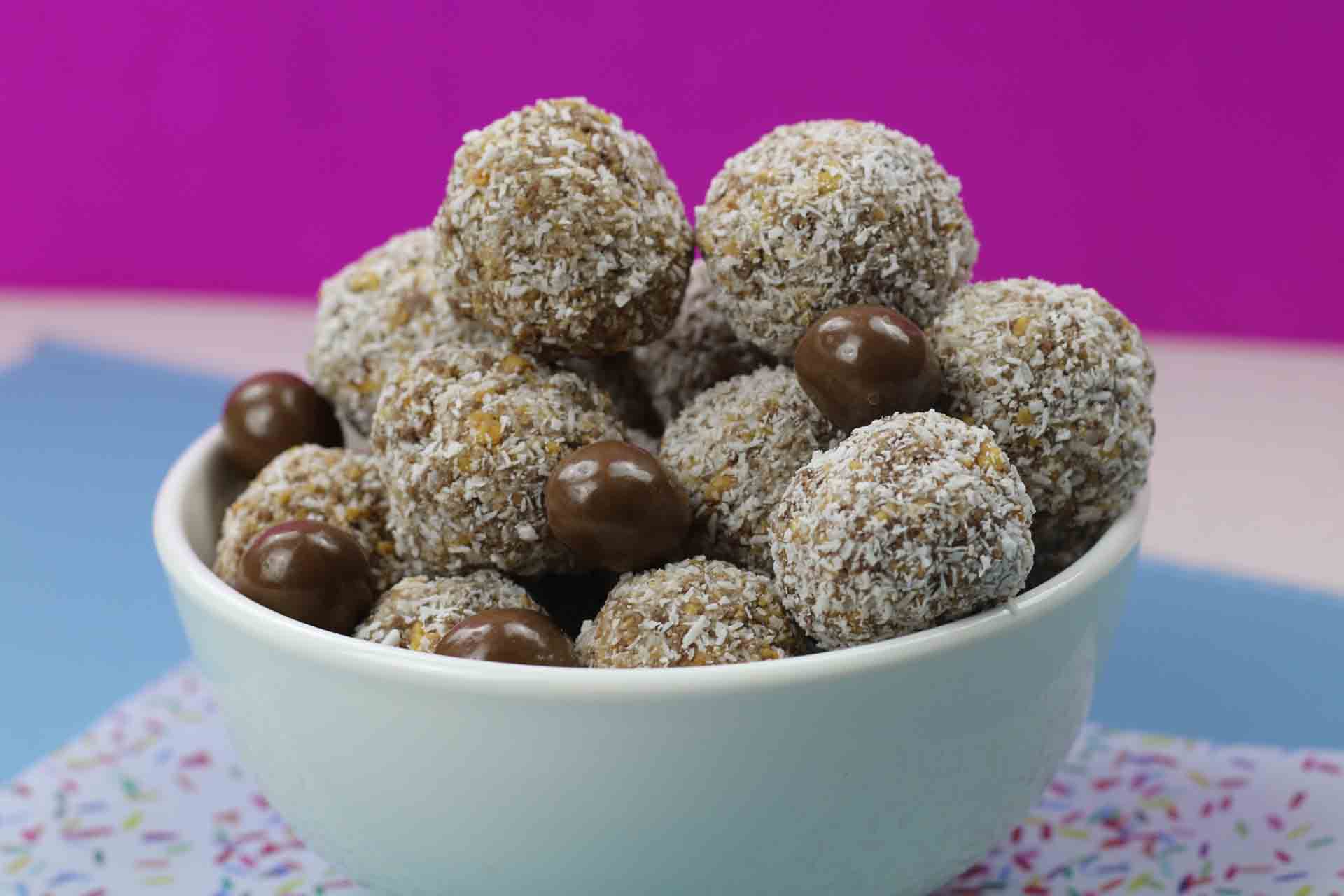 3 Ingredient Chocolate and Apricot Balls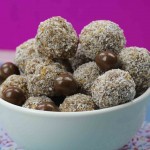 3 Ingredient Chocolate And Apricot Balls
We have taken humble apricot balls (aka Fruchocs) and upgraded them - if that's even possible - to these 3 ingredient chocolate and apricot balls. Crazy delicious and great for a super sweet treat!
Instructions
Line a tray with baking paper.
Place Fruchocs into a food processor or Thermomix and blitz to a fine consistency.
Add the Fruchocs to a bowl a long with the coconut and condensed milk and combine ingredients.
Roll into approx one inch balls and coat with coconut.
Pop balls onto the tray and into the fridge for an hour.
Balls with last for a week in a sealed container in the fridge, they never last more than 2 days in our house though, they are delicious!
Allergens
Allergens
If you are from South Australia you will already know the local-born hero, Fruchocs. For those of you who don't know, they are a deeeeelicious chocolate ball filled with apricot and are great eaten on their own [though you won't find it easy to stop at one!] or used in baking. Luckily for the rest of Australia, the iconic Fruchocs have just launched nationwide and can be found in Coles supermarkets across the country. If you like this recipe then you'll love No Bake Chocolate and Apricot Tart and Chocolate and Apricot Layer Cake.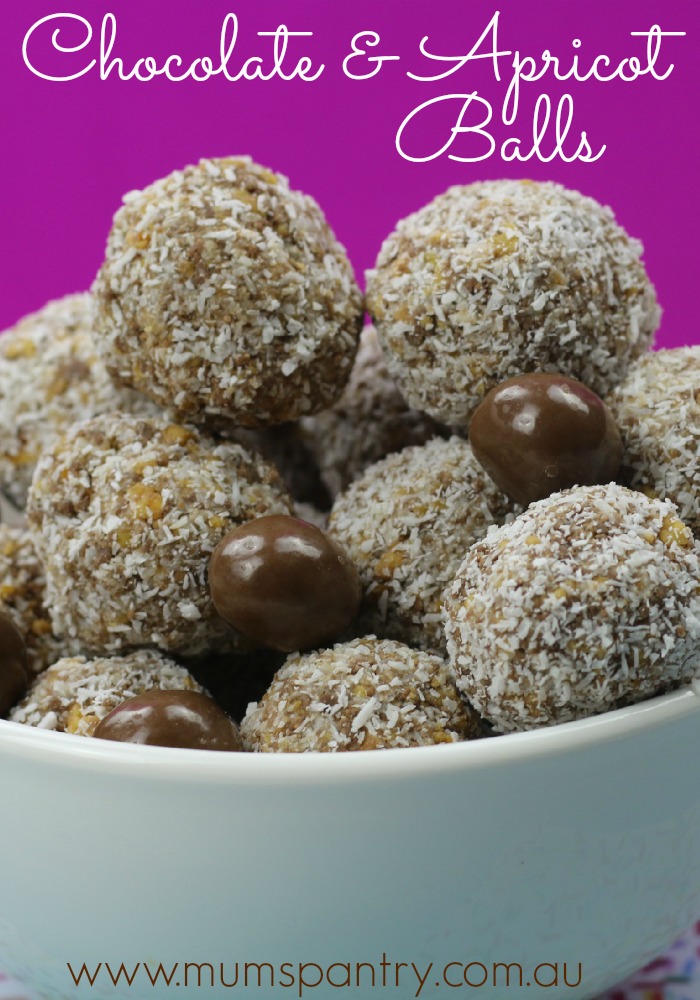 Do you have a favourite ball recipe you would like to share with us? We would love to hear from you!