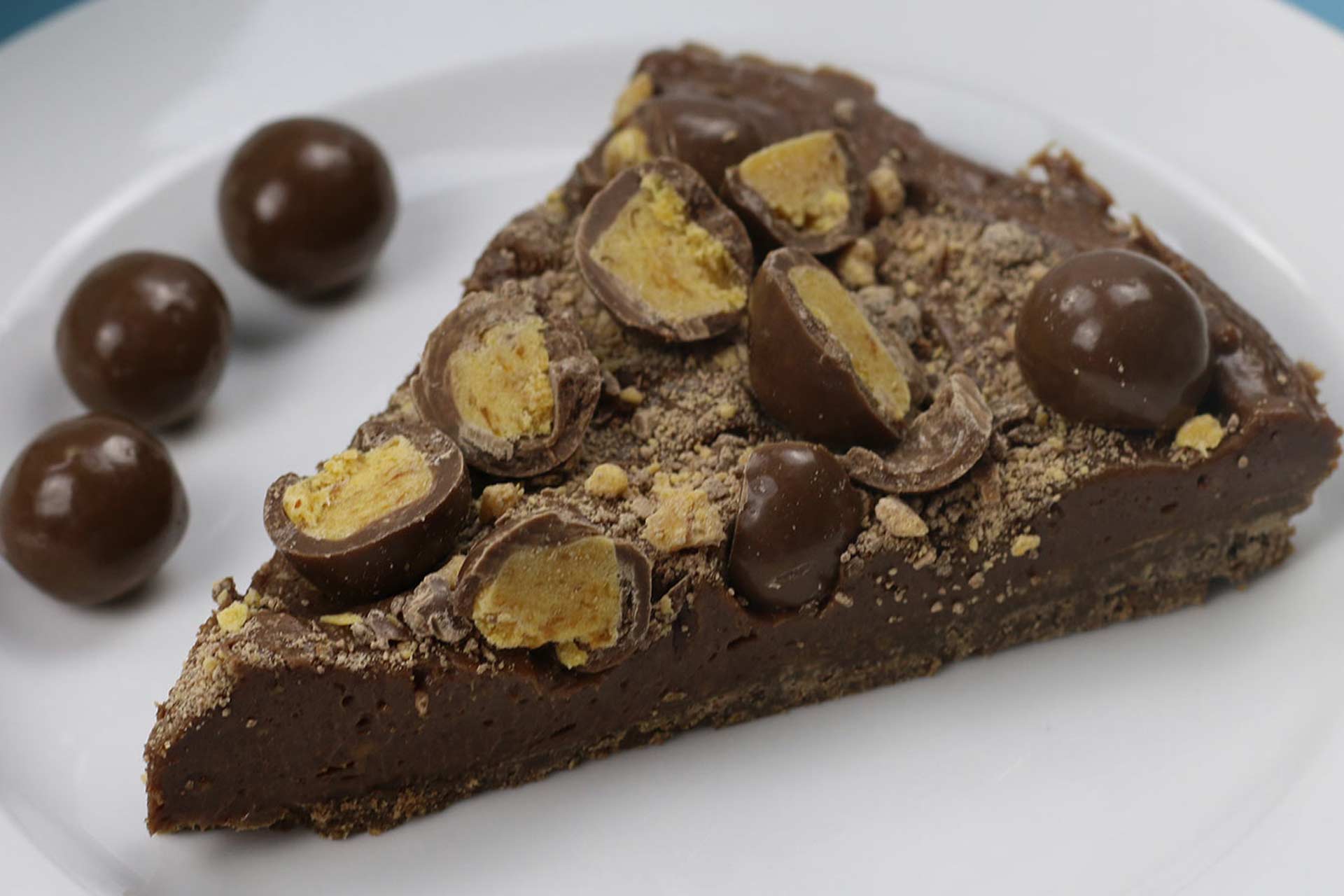 No Bake Chocolate and Apricot Tart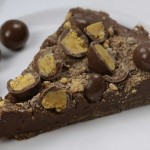 No Bake Chocolate And Apricot Tart
This tart is super sweet for the serious sweet tooth. The combination of milk chocolate and real apricots is pure heaven and sweet, gooey and delicious! If you're anything like my hubby, you'll be back for more.
If you are from South Australia you will already know the local-born hero, Fruchocs.
For those of you who don't know, they are a deeeeelicious chocolate ball filled with apricot and are great eaten on their own [though you won't find it easy to stop at one!] or used in baking and I couldn't wait to try them in this tart.
Luckily for the rest of Australia, the iconic Fruchocs have just launched nationwide and can be found in Coles Supermarkets across the country. Stay tuned as we roll out a whole lot more just like this. We think they should be a national icon, not just a South Australian one!
TIP: You can turn this into a cheesecake by adding an extra 250 grams of cream cheese and another tablespoon of icing sugar to the filling, also a great dessert!
Instructions
BASE
Line a tray with baking paper, we used a 22 cm round tray for this one, you can use a rectangle tray if you prefer it as a slice either work well.
Blitz the Fruchocs and chocolate ripple biscuits in a food processor or mix master until a fine crumb and add to a bowl.
Add melted butter to Fruchocs mix and combine well.
Press mixture evenly into the baking tray, making sure it is pressed out to the edges.
Pop in the fridge for 10 minutes.
FILLING
Add the Nutella, cream cheese and icing sugar to a Thermomix or food processor and combine until smooth consistency.
Remove the base from fridge and pour mixture over base, spread it out evenly across the base.
Blitz the extra 20 Fruchocs leaving some pieces bigger than others, add Fruchocs to the top to decorate.
Pop in the fridge and let it set for 5 hours, overnight is even better.
Best served out of the fridge 15 minutes before eating.
Slice and enjoy!
Allergens