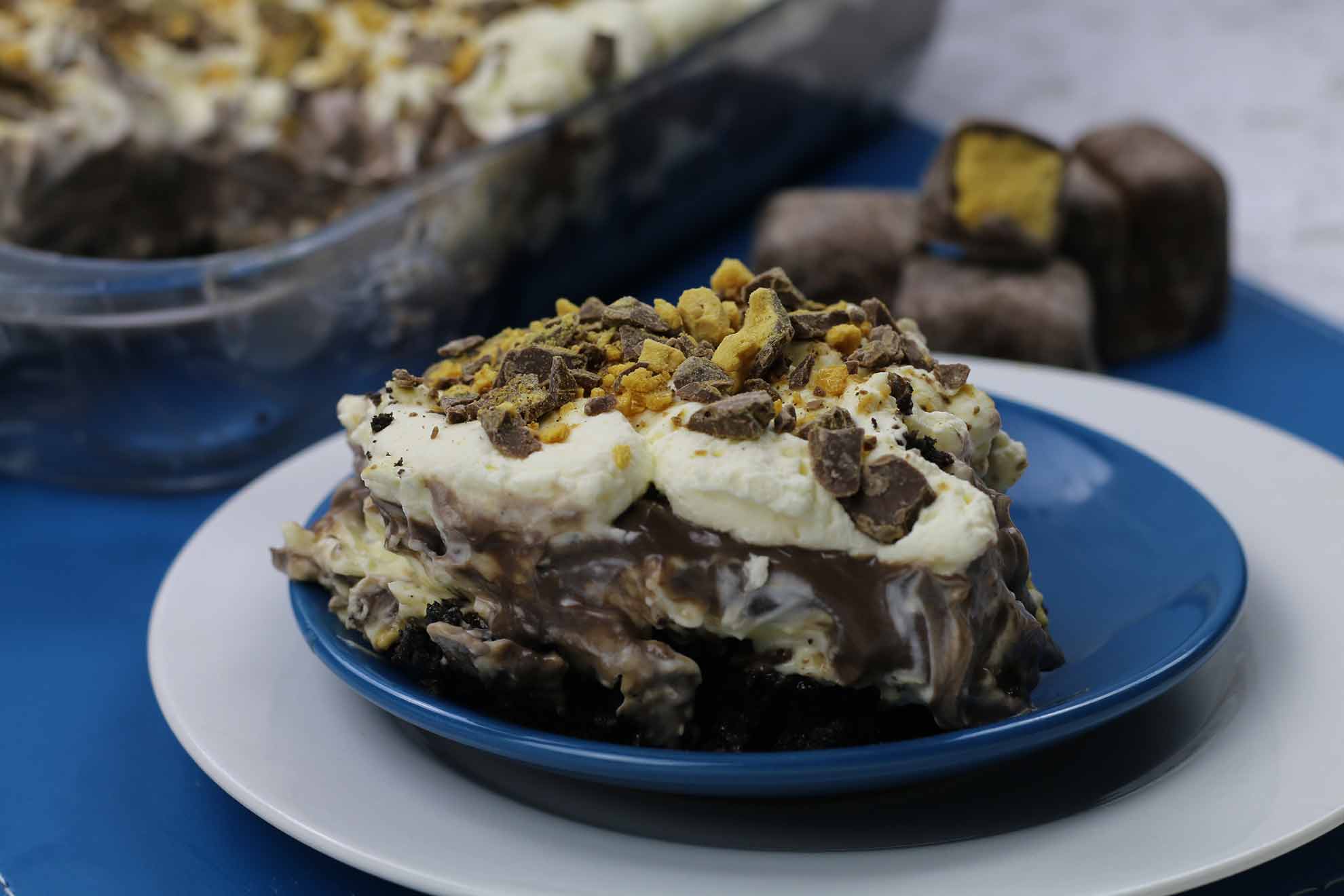 Chocolate Honeycomb Lasagne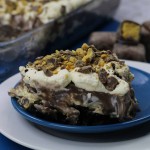 Chocolate Honeycomb Lasagne
This is seriously heaven in a baking dish. It's a recipe full of all our favourite comfort words - chocolate, honeycomb and lasagne. And talk about a showstopper! Imagine serving this up at the end of dinner. Just prepare it earlier that day and get ready for the oohs and aaahs when your guests see this dessert extravaganza!
Instructions
Prep a rectangle glass dish approx 30 cm long
Add the Oreos to a food processor and blitz until a fine crumb.
Add Oreo mix with melted butter to a bowl and mix until well combined.
Press the biscuit mix evenly across the base of the glass dish, making sure it covers the whole area (approx 1 - 1/12 cm thick)
Sprinkle crushed Menz Chocolate Honeycomb across the top of the layer and pop in the fridge for 5 minutes.
In another bowl add the cream cheese, 1/2 cup icing sugar and milk, mixing until smooth and creamy.
Take tray out of the fridge and add cream cheese layer evenly across the top and pop back in the fridge.
In another bowl whip the cream with remaining 1/4 cup of icing sugar until it forms peaks on its own and set aside for a minute.
Take tray out of the fridge and evenly scoop chocolate custard across the top of the cream cheese until covered.
Pop the cream on the top and spread out evenly.
Add crushed Menz Choc Honeycomb on top of the cream and pop back in the fridge to set for an hour.
Slice and enjoy!
NOTE:
We have also used chocolate pudding mix instead of the custard and it works a treat as well.
Allergens
Allergens
Who would have thought that chocolate honeycomb lasagne would be a dessert. This is so good, rich creamy and pretty quick to make!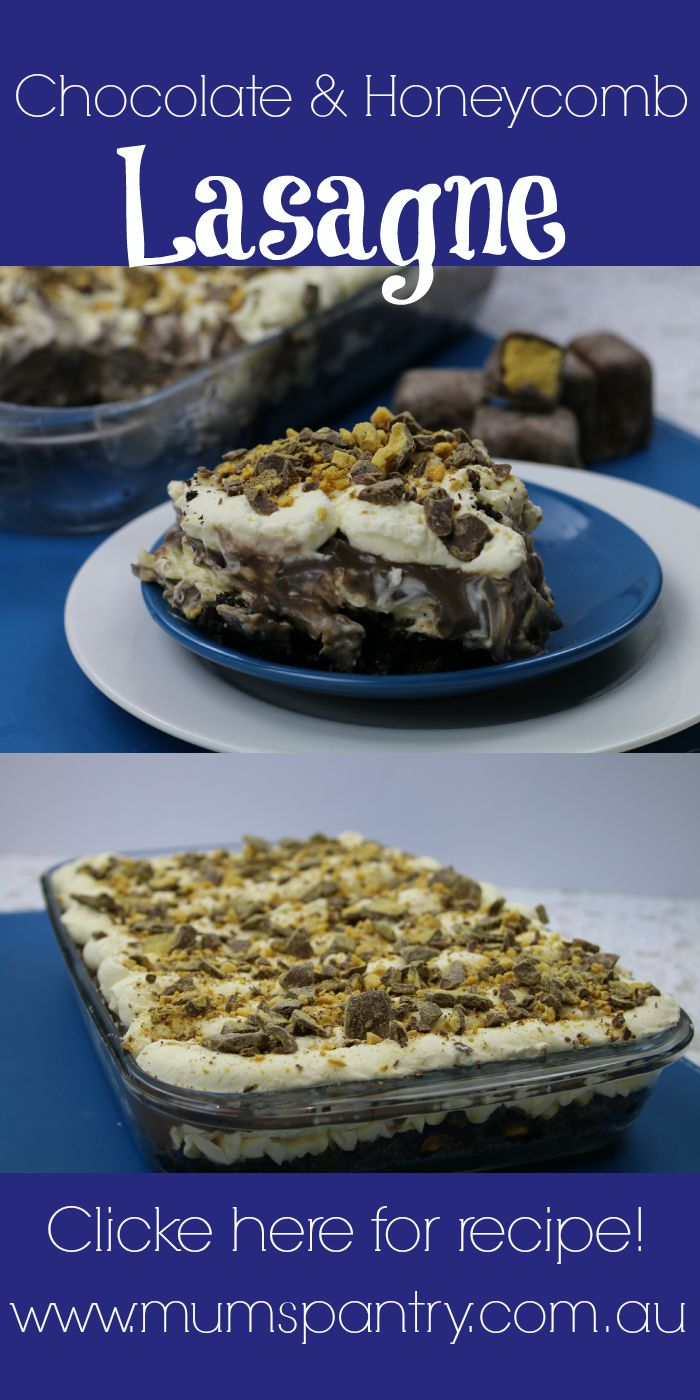 Have you ever made a dessert lasagne before? We would love to hear from you!