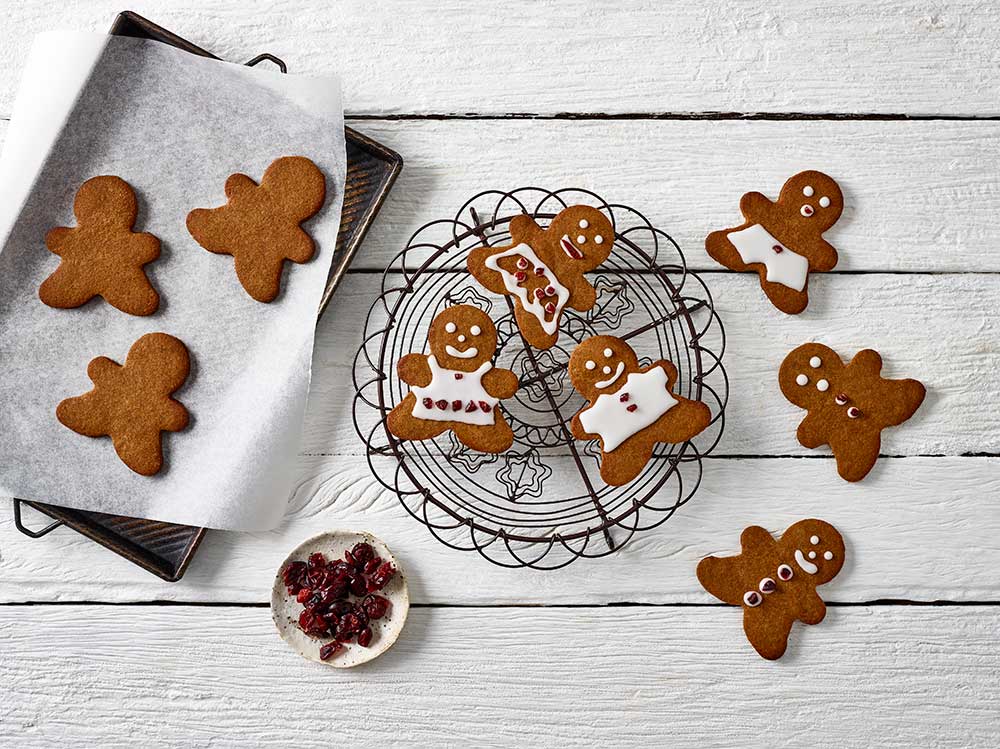 Get Festive with These Cheeky Little Craisins® Gingerbread People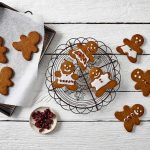 Yield: 10-12 large or 25 small
Print
Get Festive with These Cheeky Little Craisins® Gingerbread People
Instructions
Heat the oven to 180°C.
Lightly grease 2 baking sheets with butter. Sift the flour, ginger and cinnamon into a mixing bowl.
In a heavy-based saucepan, melt the butter, sugar, treacle and golden syrup over low heat. Do not allow to boil. Remove from the heat and stir in the orange rind. Pour the butter mixture into the flour and mix thoroughly to form a soft dough.
Roll out the dough to approximately 6mm thick and cut 10 - 12 large shapes, or 25 small shapes, re-rolling the dough when necessary.
Grab the kids and get into the festive spirit this Christmas with these gorgeous (and delicious) little gingerbread people.
We think we're pretty clever using Craisins for buttons (which means you're eating fruit so you can have 2 then, right!)