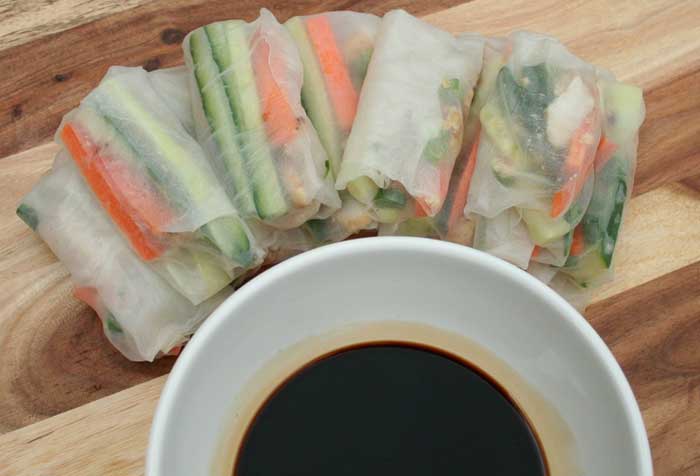 Healthy Chicken and Vegetable Rice Paper Rolls (< 35 Calories)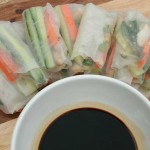 Yield: 4
Prep Time: 15 minutes
Cook Time: NIL minutes
Print
Healthy Chicken and Vegetable Rice Paper Rolls (< 35 Calories)
These Chicken and Vegetable Rice Paper Rolls are one of our favourite healthy meals to make.
Costing under $15 and making 20 serves, the best part is each one is approx. 35 calories (depending on fillings).
We use the following ingredients, but you can add prawn, avocado or anything you like - the possibilities are endless and only limited to your imagination (and your tastebuds!)
Other combinations we do are prawn and avocado and pork and apple - DELISH!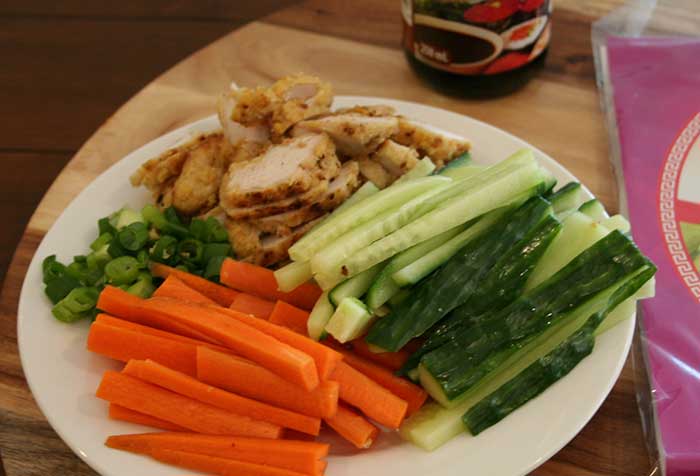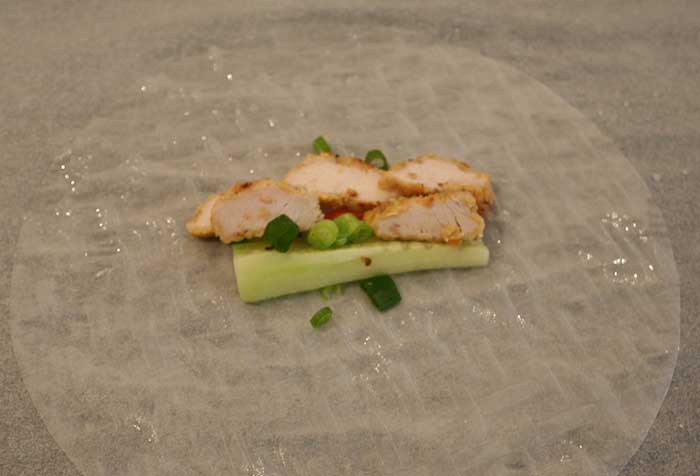 Instructions
Place a sheet of baking tray along the counter.
Wet rice paper rolls as per instructions on packet. (TIP:Run them under warm water - don't soak them.)
Add one rice paper at a time to the baking paper.
Assemble chicken & vegetables in a neat package.
Start rolling from the shortest sides in then roll the opposite sides.
Repeat and add to a plate.
Dip into soy while eating.

Do you have a favourite recipe you would like to share with us? Submit them using the 'Submit a Recipe' link above or share in the comments below.