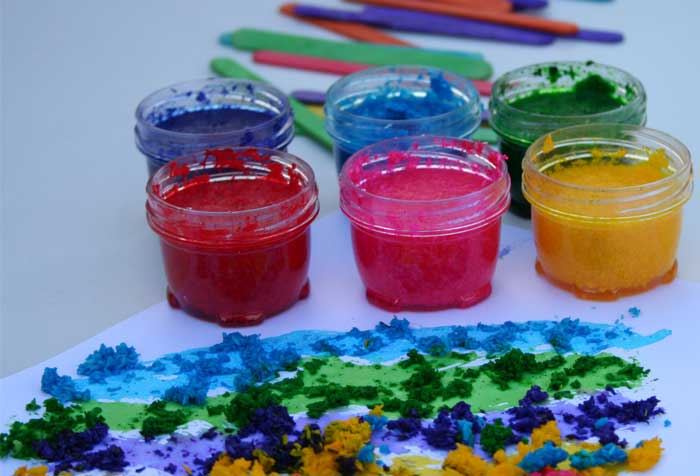 Kids Will Love These Homemade Coconut Paints!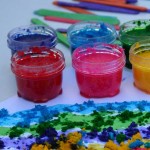 Yield: 6
Prep Time: 10 minutes
Cook Time: nil minutes
Print
Kids Will Love These Homemade Coconut Paints!
This Coconut Paint is awesome! Not only is it safe for little ones but it also smells amazing and is great for sensory play.
Instructions
Set up 6 small containers ready for use.
Add 2 teaspoons of coconut into each container
Add approx. 8 teaspoons of water to the each container. You may need more depending on the brand.
Add water until you get the consistency you like.
Add a different food colour to each container and mix well.
The paints are now ready to use.
TIPS:
The paints will develop a nice coconut smell when left overnight.
They last for up to 2 weeks stored in a cupboard.
For bigger quantities simply double the mixtures.

Do you have a favourite recipe you would like to share with us? Submit them using the 'Submit a Recipe' link above or share in the comments below.