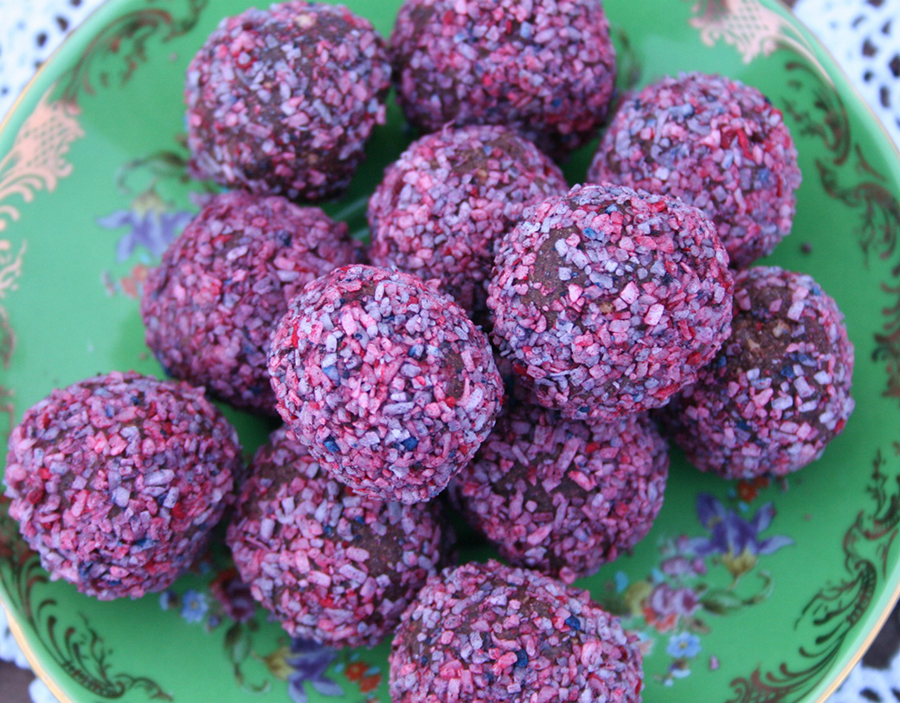 Mouth Watering Raspberry Chocolate Tim Tam Balls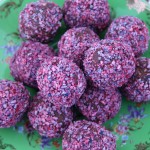 Mouth Watering Raspberry Chocolate Tim Tam Balls
Introducing our Raspberry Chocolate Tim Tam Balls, made from the Limited Edition Chocolate Raspberry Tim Tams. Delicious!
Instructions
In a food processor blend the Tim Tams and Arrowroots until smooth
Add melted chocolate and 1 cup of coconut and mix well.
Pop in the fridge to firm up for 10 minutes.
Roll into balls
In one zip lock bag add half the coconut and a drop or red food colouring and shake
In another zip lock bag add 1 drop of blue food colouring and one drop of red food colouring and shake well
Mix both bags of coconut together and then pop into a bowl
Roll the balls in the coconut until you get a nice magenta colour on the balls
Refrigerate (if you have eaten them yet!)
Enjoy!
TIP:
These balls are great for freezing and will last up to 8 weeks if sealed properly. Freeze them and then bring them out when you have guests over, or keep all to yourself 🙂

Do you have a favourite recipe you would like to share with us? Submit them using the 'Submit a Recipe' link above or share in the comments below.