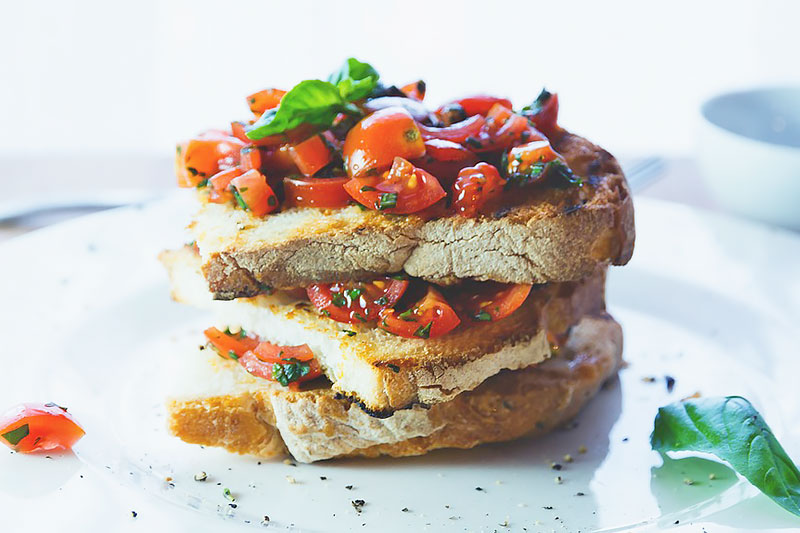 Feel Like a Holiday? Here's Bruschetta with a Caprese Twist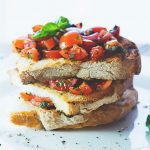 Caprese Style Bruschetta
When a recipe calls for just a few simple ingredients, the focus shifts to quality. If you (or a neighbour) has surplus home grown tomatoes and basil, use them, they'll taste SO MUCH yummier than those off the supermarket shelf.
Instructions
1.In a bowl, combine the diced tomato, chopped basil leaves and parmesan. Season with salt and pepper.
2. Lightly toast / grill the bread slices. Rub the toast surface with a peeled garlic clove half. Repeat with all slices.
3. Set the toast slices onto the serving plate. Top each piece with tomato mixture and pieces of torn mozzarella. Finish it off with extra basil leaves and a splash of olive oil and balsamic glaze (if using). Eat immediately (as if we could stop you)!
Don't be fooled into thinking bruschetta is just tomato on toast, folks. No way, this is tomato wearing its fanciest outfit yet.