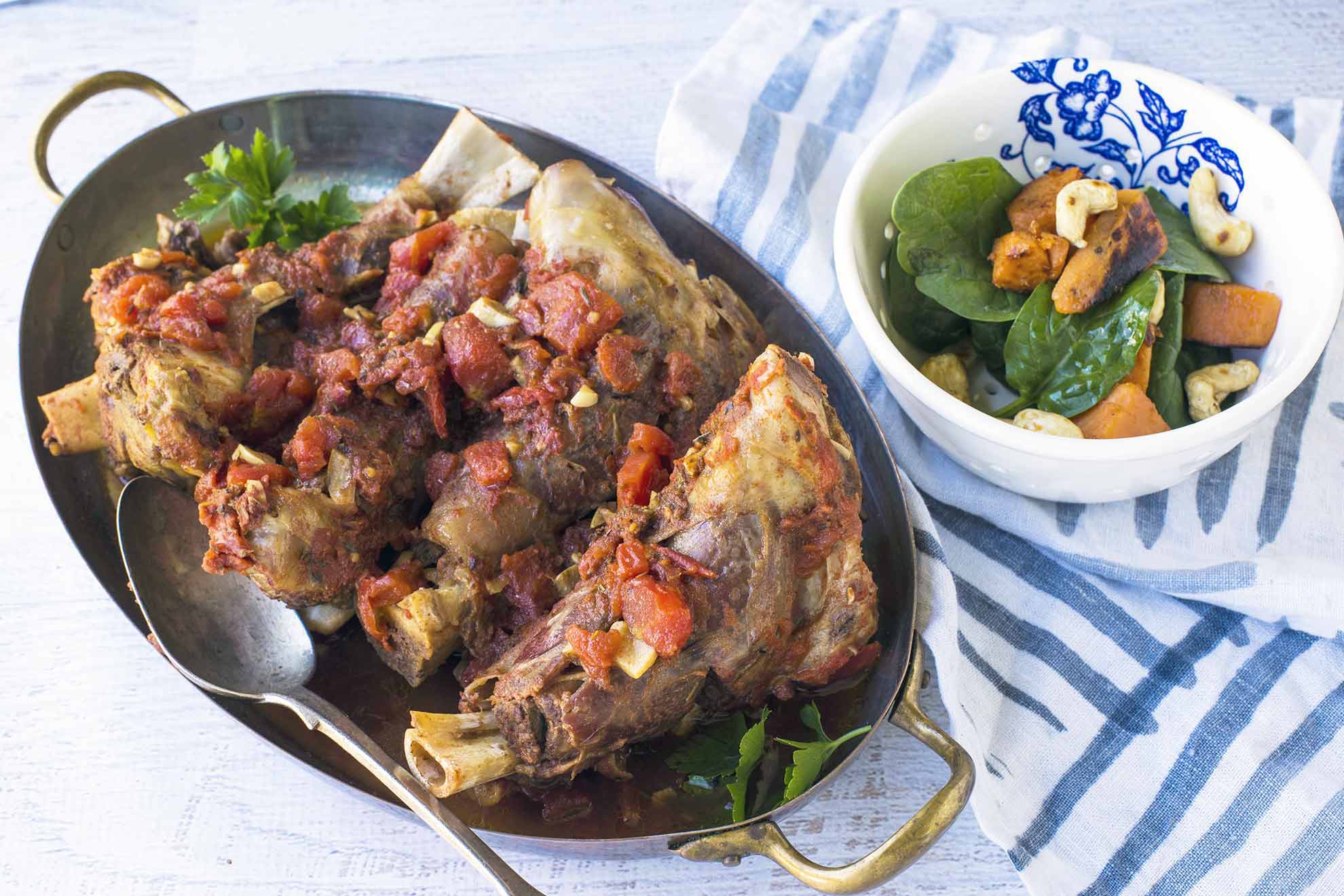 Slow Cooked Farmwood Lamb Shanks with a Warm Sweet Potato Salad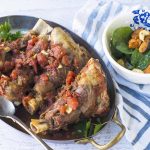 Slow Cooked Farmwood Lamb Shanks with a Warm Sweet Potato Salad
A quick, easy slow cooker recipe will have the meat falling off the bone and your mouth watering in no time.
A winner in our ALDI Lamb Recipe competition, submitted by Nicole.
Instructions
Place the shanks, crushed garlic, tomatoes, herb and paprika in the slow cooker and cook on low for 5½ - 8 hours (depending on your slow cooker)
For the salad:
Cube a large sweet potato and spray with olive oil and pink salt.
Roast for 30 minutes until they start to burn on the edges and caramelise.
Toss some cashew nuts in the pan towards the end to coat in the oil and warm.
Add the potato to a bowl of spinach leaves with thinly sliced red onion.
The lamb falls off the bone and the flavours penetrate the meat. The gelatinous part of the shank is my absolute favourite!!!
Serve the salad on the side and sprinkle with the nuts. So good!!
Allergens
Allergens
This has been a sponsored post for ALDI Australia.
About ALDI:
Since ALDI Australia established in 2001, they have opened more than 420 stores nationwide and plan to open 120 stores in South Australia and Western Australia in the coming years! It's no surprise if you've shopped there before, that a recent CHOICE survey* found Australian's could save up to 50% on their weekly groceries just by shopping at ALDI. This just goes to reinforce their position of the price leader.
Better in your own pocket don't you think?


* Basket items prices in the CHOICE survey included brands and private label equivalents across 31 product categories, including fresh food items, bread, cheese, chocolate, tuna, toilet paper and frozen peas