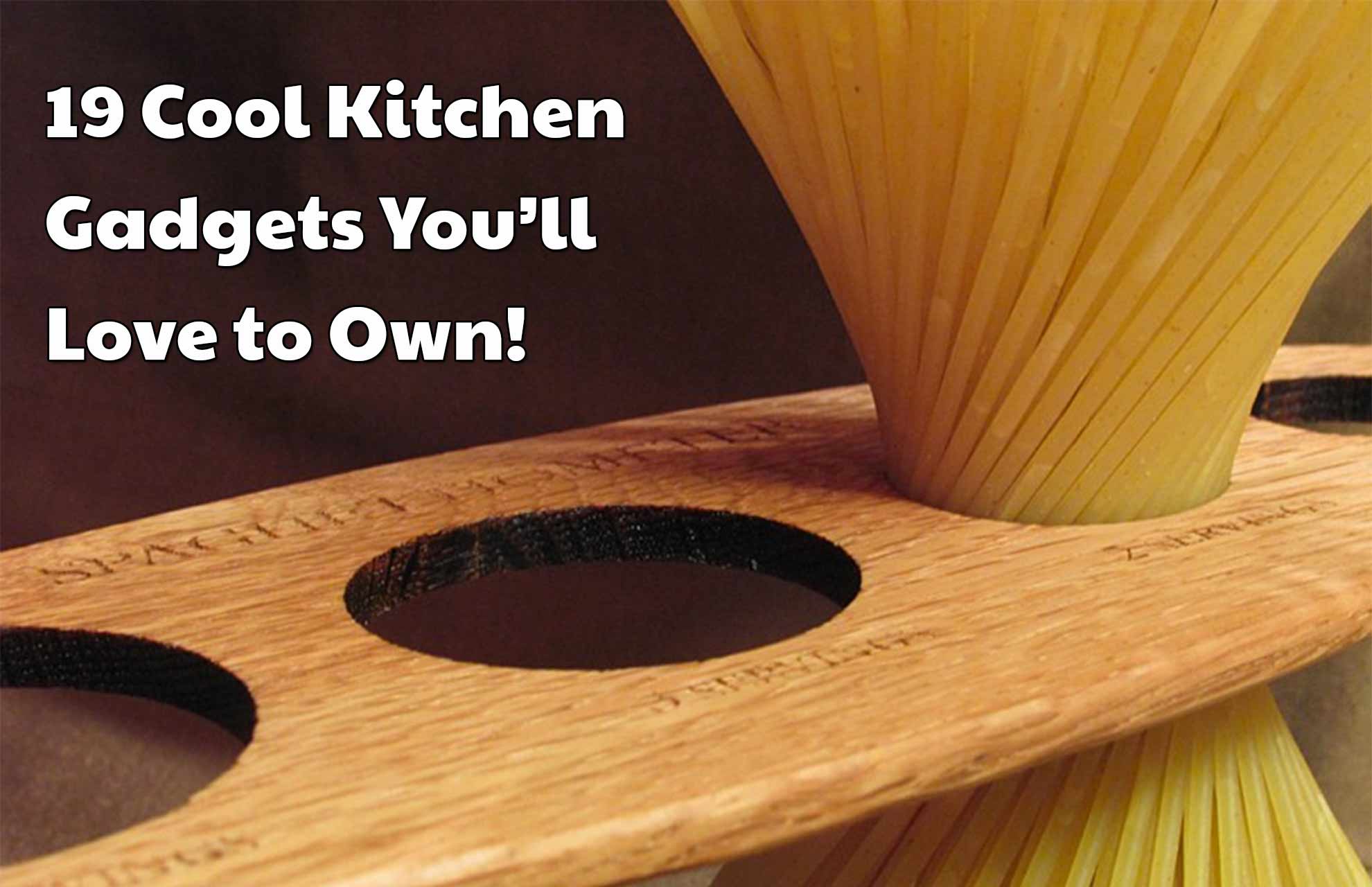 19 Cool Kitchen Gadgets You Might Not Be Able to Live Without Again!
Creative inspiration doesn't just strike in the kitchen when you cook. Those gizmos and gadgets that you need can keep things crafty, cool and unbelievably imaginative.

Check out these cool kitchen gadgets we think you might like right now!
1. Make perfect portions and measure your spaghetti with Timber Green Woods' laser-engraved Spaghettiometer.


2. Hold toothpicks with these hilarious hedgehog crocheted dispensers from Meridian Made


3. Get a giggle from these kitchen towels by Btween Coffee and Wine.




5. Pull double-duty with a combo cheese grater/slicer and storage cup set.


6. Spoon out soups and stews with the Ototo Nessie Ladle.


7. How sweet is this sugar bowl featuring an awesome arctic fox face?


8. Organise your pantry items with Bread & Jam's pasta and rice labels.


9. Remove odours from your hands (think onions and garlic) with the Amco Rub Away Bar.


10. Clip bags shut with fun fruit shapes from Eve Bluefoot.




12. The Taylor Precision Products Digital Measuring Cup and Scale is a must-have for any busy mum who wants a combo gadget of measuring cup and scale in one that gets the prep work done in less time.


13. Bake up cute cookies (easily) with this snowflake cookie embossing rolling pin from GOODYWOODcompl.




15. The Chef'n PalmPeeler peels fruit and veggies, all while nestled in the palm of your hand (and, bonus – it fits on your finger like a ring).

16. A square colander? The Joseph Joseph square colander is ergonomically designed, stays upright (none of the tilting that you find with the regular round version) and makes pouring easier. It also comes in a rainbow of fashionable colours to fit any kitchen décor.


17. Toss that hard-to-handle rusted metal steamer, and replace it with a silicone one. This silicone steamer is heat resistant and super-easy to clean.

18. No more knives needed! The RSVP Shuck Deluxe Corn Stripper makes getting those kernels off of the cob a snap.


19. Slicing watermelon is sticky. But, with IPAC's corer and server you can cut the melon hands-free.