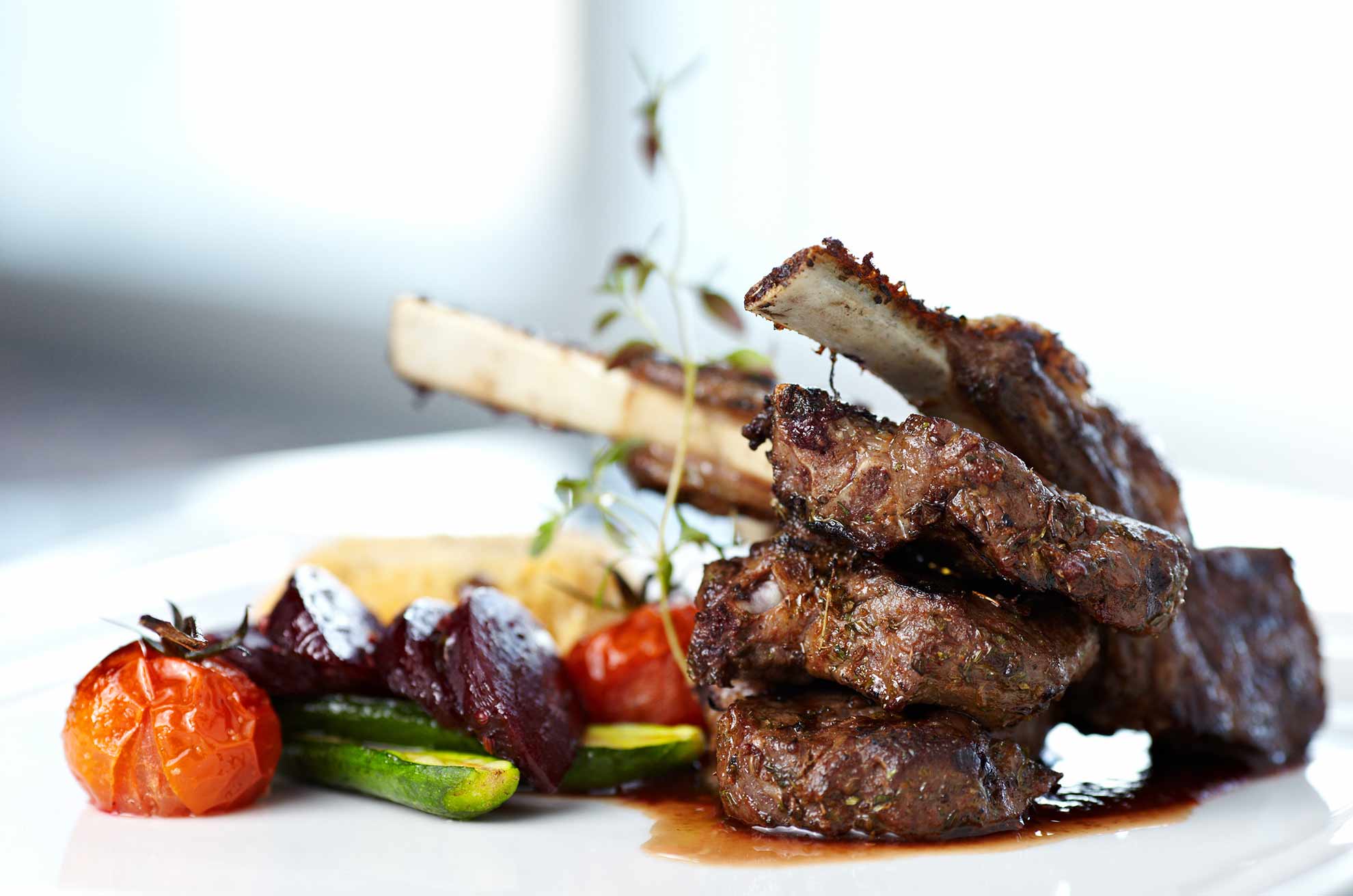 Balsamic Lamb Chops with Seasonal Vegetables
Yield: 3
Prep Time: 30 minutes
Cook Time: 20 minutes
Print
Balsamic Lamb Chops with Seasonal Vegetables
Instructions
In a large plastic ziplock bag, add the salt, pepper, rosemary, thyme, garlic, olive oil and balsamic vinegar. Add the lamb chops. Make sure the chops are well covered with the marinade, and set aside for 20 minutes.
Heat olive oil in a large frypan over medium-high heat. Remove the lamb chops from the plastic bag and place on a large plate.
Place lamb chops in the frypan, and cook for about 2 minutes per side for medium rare, or to your liking. Remove from the pan, and keep on a plate covered with foil to rest.
Using the same pan on a medium heat, pour in the balsamic vinegar marinade. Stir to combine with any residue from the cooking of the lamb. Add the brown sugar and stir until dissolved, then the water if needed. Remove from heat and pour over the lamb chops before serving.
Serve on a bed of mash with seasonal vegetables.
If you love your lamb chops you're in for a treat. This sticky balsamic sauce is the perfect addition to bring those chops to the next level! The best part is it's easy as pie. Try out these balsamic lamb chops the next time you're stuck for ideas. You won't be sorry!