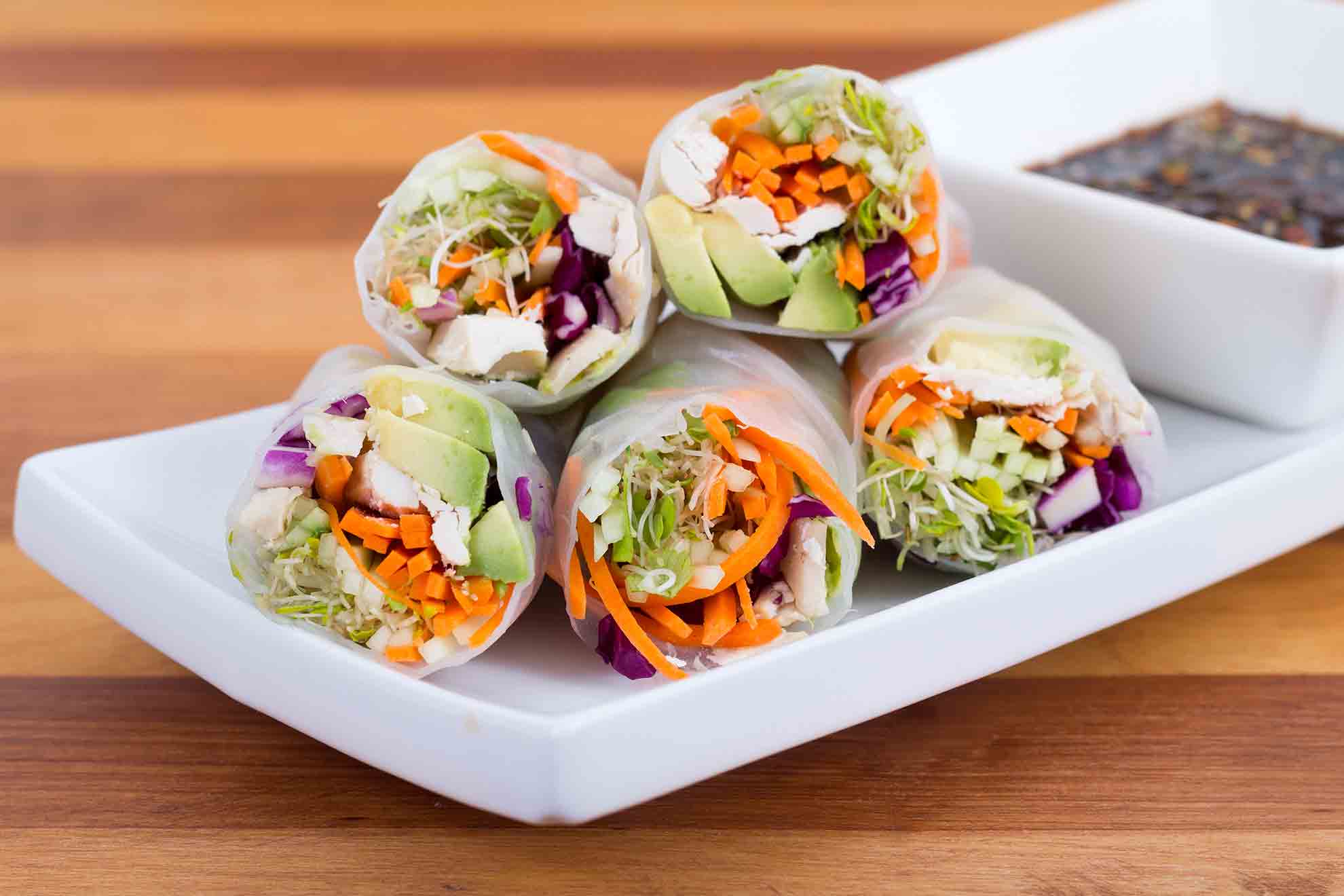 Chicken Cold Rolls with Peanut Sauce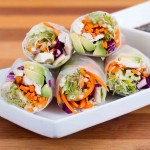 Yield: 12
Prep Time: 20 minutes
Print
Chicken Cold Rolls with Peanut Sauce
Instructions
Fill a large bowl with hot water. Dip the rice paper sheets one at a time into the water for a few seconds each, then lay on a chopping board and fill each wrapper with the cooked chicken, spring onions, coriander, carrots, bean sprouts, avocados and cabbage. Fold over the sides and roll up, sealing with a little bit of water.
To make the sauce, combine all the sauce ingredients and whisk well to combine. Serve with the cold rolls for dipping.
These chicken cold rolls with peanut sauce are tasty little snacks you can take to work, or give the kids for school! Fresh, healthy and easy. You won't be able to stop making them!