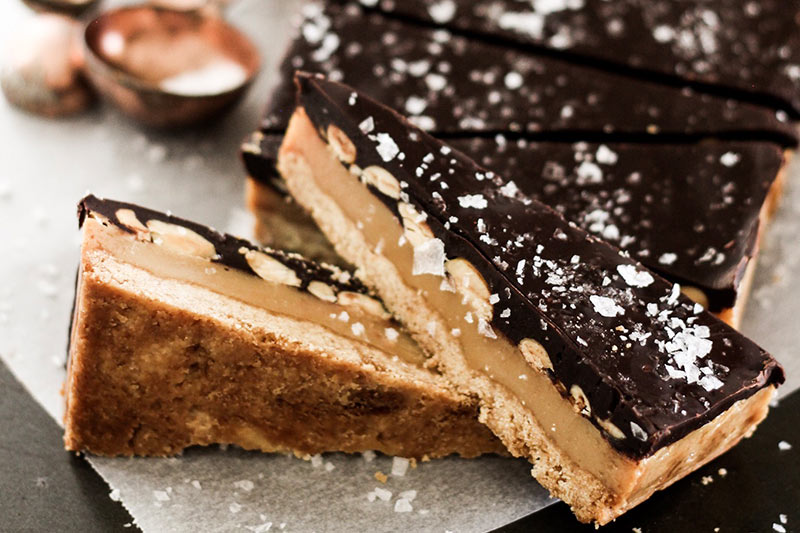 Choc Caramel and Peanut Slice a DIY Snickers Delight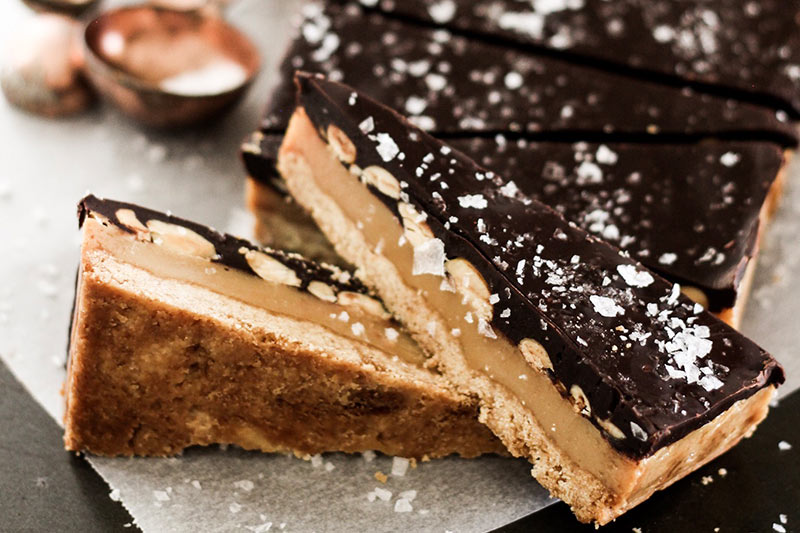 Choc Caramel and Peanut Slice
A showstopping slice set to be the pride of the afternoon tea trolley, this take on the traditional choc caramel slice is divine!
Instructions
1. Preheat the oven to 180°C. Line a 13 x 30cm tin with a quick swipe of melted butter followed by baking paper.
2. Combine the flour and sugar in a medium size mixing bowl. Add the melted butter, stirring until just combined.Spoon the mixture into the pan, leveling out with a spatula and bake for 15 to 20 minutes or until golden. Remove from the oven.
3. Make the caramel filling by combining the condensed milk, sugar and butter together in a saucepan. Cook over low heat for around six minutes or until the caramel thickens up (but don't boil!).
4. Pour the caramel over the biscuit base and bake for 15 minutes.Remove from the oven and set aside for an hour.
5. Sprinkle the peanuts over the caramel layer. Melt together the chocolate and cream in a medium size saucepan over low heat, stirring constantly. When the chocolate mixture is smooth and silky, pour it carefully over the peanut caramel layer. Quickly smooth out with an offset spatula and sprinkle with salt flakes. Return to the fridge for at least two hours to set.
6. Using a hot knife, wiping clean between each cut, cut into pieces. Keep cool up until serving.
Could there be anything more delicious than a recipe that marries chocolate, caramel and peanuts?