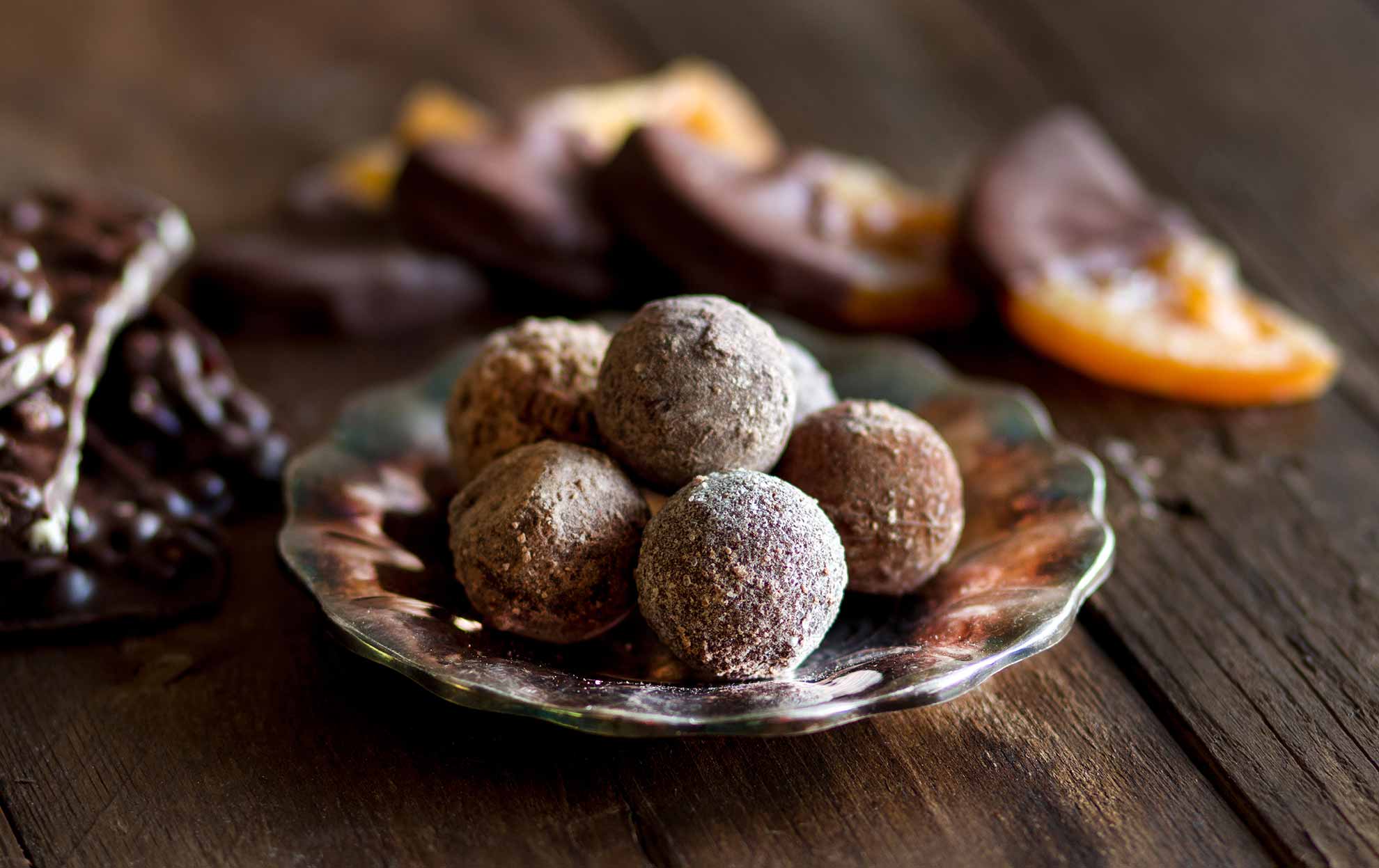 Chocolate and Orange Truffles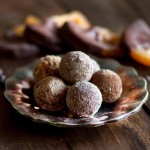 Yield: 12
Prep Time: 40 minutes
Print
Chocolate and Orange Truffles
Instructions
In a medium saucepan over medium high heat, combine butter and cream. Bring to the boil, stirring for 1 minute, then remove from heat.
Stir in half of the chopped chocolate, Grand Marnier and orange rind, continue stirring until smooth.
Pour the mixture into a shallow baking dish. Chill until firm, about 2 hours.
Use a spoon to scoop a little bit of the mixture and shape into small balls. Place on a baking tray and put back into the refridgerator. Chill for about 20 minutes, until firm.
Melt the remaining chocolate in a microwave, placing it in for 10 second intervals, checking thoroughly and stirring well after each 10 seconds. When mostly melted, take out and stir until smooth and completely melted.
Roll the chilled truffles in the melted chocolate. Place the balls on the baking tray lined with baking paper. Chill until set.
Dust with icing sugar before serving.
Allergens
Allergens
These delicious dark chocolate and orange truffles are the perfect combination and so easy to make. They're the perfect gift! They're also great for a little zesty treat for snacking throughout the day. We can't help ourselves!