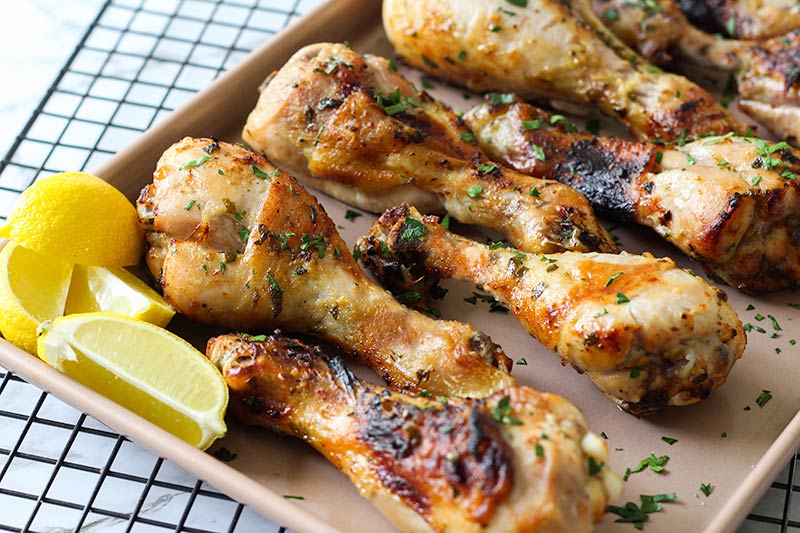 Oven Baked (or Air Fryer!) Garlic and Lemon Chicken Drumsticks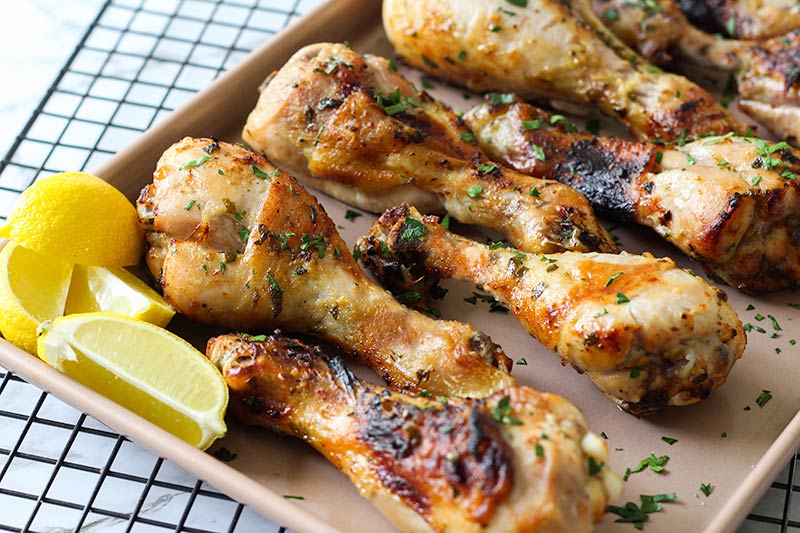 Garlic and Lemon Chicken Drumsticks
The marinade for this recipe is not too zesty, not too strong with the mustard - it's just right. Marinate for at least six hours (preferably overnight) and bake in the oven, or whip out the air fryer to have dinner on the table in no time!
Instructions
1. In a small jug, combine all the marinade ingredients and mix well. Place the chicken legs in a large zip-lock bag or bowl and pour the marinade over the top. Give a quick stir to ensure chicken is coated, cover and place in the fridge for at least six hours, turning occasionally.
2. Preheat the oven to 200°C. Line a baking tray (with a lip) with baking paper and place your chicken on the tray, pouring a little of the marinade over the drumsticks. Bake for 25 minutes, turn the chicken and bake for another 20 minutes or until cooked through. FOR AIR FRYERS - cook the chicken drumsticks for 15 minutes at 200°C, turn and cook for another 15 minutes or until cooked through. Keep an eye out so they don't turn too dark.
3. To serve, sprinkle with fresh chopped parsley and lemon wedges.
Finger licking good chicken drummies, coming right up! Send them to school in lunch boxes the next day – if you have any left.