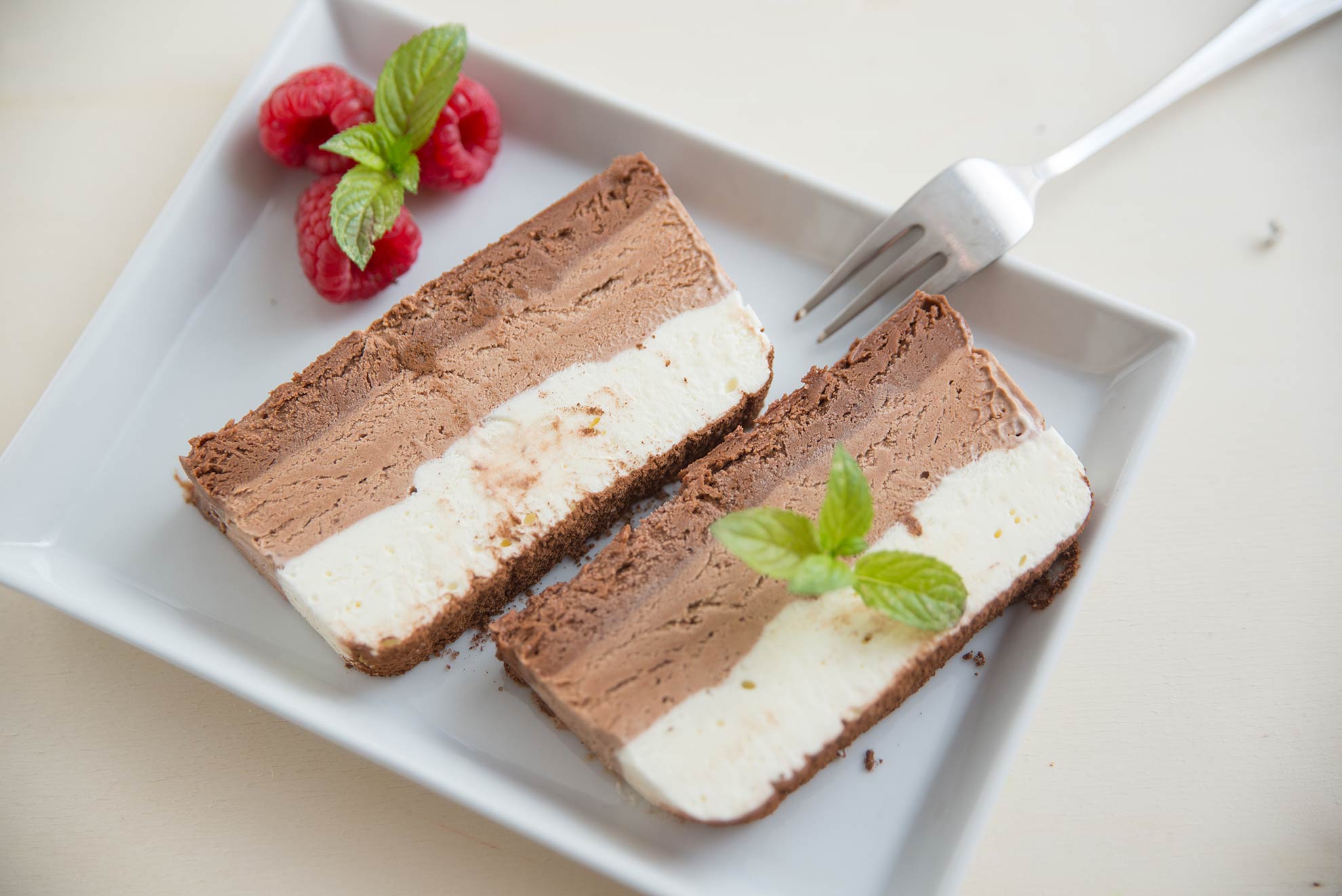 Chocolate Layered Semifreddo
Yield: 8
Prep Time: 1h 30 min
Cook Time: 20 minutes
Print
Chocolate Layered Semifreddo
Instructions
Place the eggs, extra yolks and sugar in a medium heatproof bowl. Place over a pot of simmering water and, using a hand-held electric mixer, beat for 6–7 minutes until thick and pale. Remove from the heat and allow to cool slightly.
In a separate large mixing bowl, whisk the thickened cream until stiff peaks form. Gently fold through the egg mixture until well combined.
Divide the mixture into three separate bowls in equal-sized amounts, and fold the in melted chocolate, each into a different bowl.
Line 2 litre long loaf baking tin with glad wrap length-ways and width-ways.
Pour in the white chocolate mixture. Freeze for 30 minutes, leaving the other mixtures out of the refrigerator.
Pour in the milk chocolate mixture and freeze for 30 minutes. Repeat with the dark chocolate mixture and freeze until solid.
Carefully remove plastic wrap after turning out onto a large serving plate before serving.
Allergens
Allergens
This is another one of our great make-ahead desserts! Make it on the weekend and chip off a block for you and the kids to have for dessert during the week – we promise it won't last long! Serve this chocolate layered semifreddo with fresh berries or extra chocolate sauce (for you chocaholics out there!).