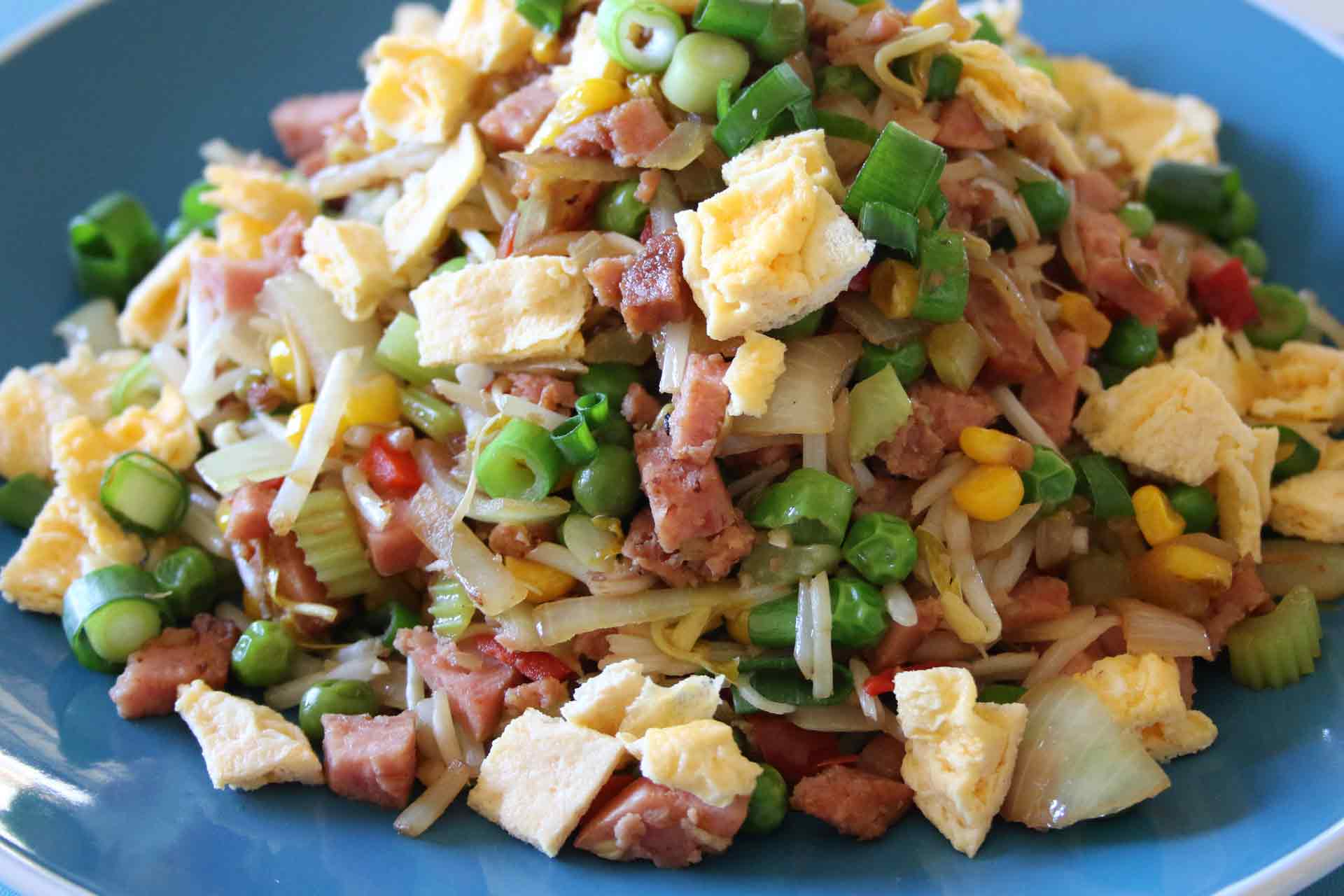 Combination Bean Sprout Rice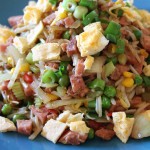 Combination Bean Sprout Rice
This substitute fried rice is so good, especially if you've got dietary requirements that see you having to avoid the popular carb! My hubby is such a big rice eater, I didn't think he would like it but he's actually asked me to make him a batch for work < winning! >
Instructions
Add the sesame oil to a frying pan and heat on high.
Add diced onion, garlic and bacon pieces and stir through.
Once onion is almost transparent in colour add the peas, corn, celery, sprouts, capsicum and half the shallots.
Turn the heat down to medium and add soy sauce and fish sauce.
Add both eggs to a bowl and whisk. Pop in the microwave on high for 90 seconds until cooked.
Turn eggs out onto cutting boarded and dice up.
Once cooked transfer to plates and top with chopped egg and the rest of the shallots.
We have also used just lemon juice instead of soy and fish sauce which gives a nice flavour if you're not wanting to add any sauces.
You can elimate the sesame oil but cook the bacon first so you have a little oil to use. We have also used coconut oil which worked well ... it just depends on flavours you prefer. They all taste great.
Allergens
Allergens
Do you have a recipe you would like to share? We would love to hear from you!