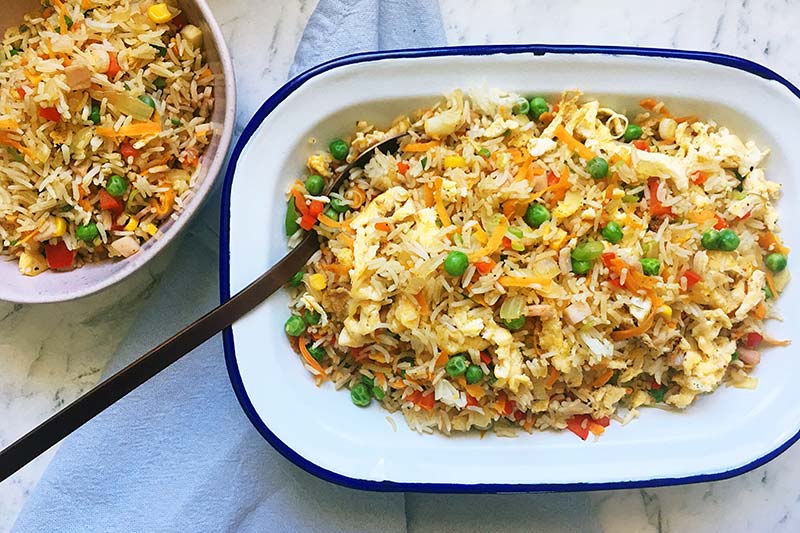 Quick and Easy Fried Rice the Kids Will Love!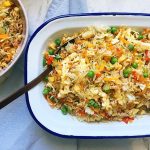 Fried Rice
A fantastic basic yet ever so tasty fried rice recipe. Add shredded chicken, prawns and extra vegetables for a complete meal!
Instructions
1. Heat a teaspoon of oil in a large frying pan or wok. Fry together the onion and bacon until onion is soft, translucent and sweet.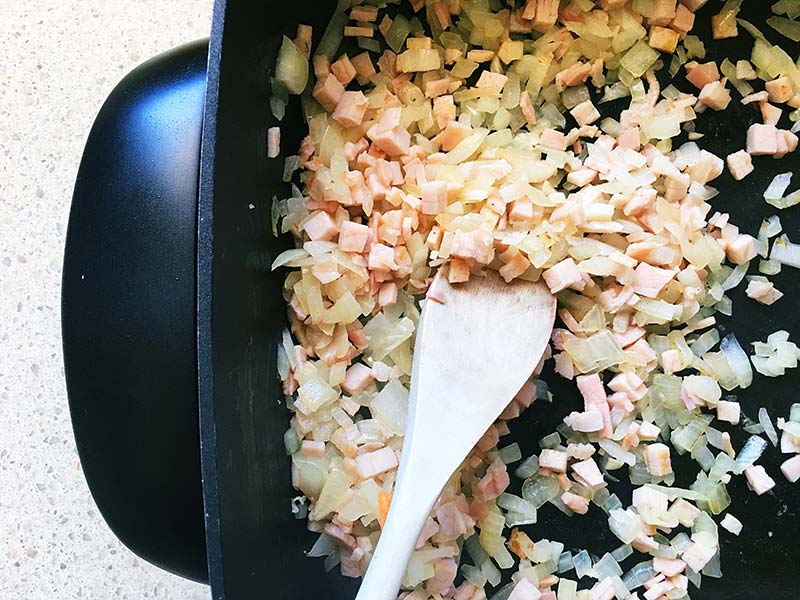 2. Add in the rest of the vegetables to the pan and fry for a few minutes, constantly stirring.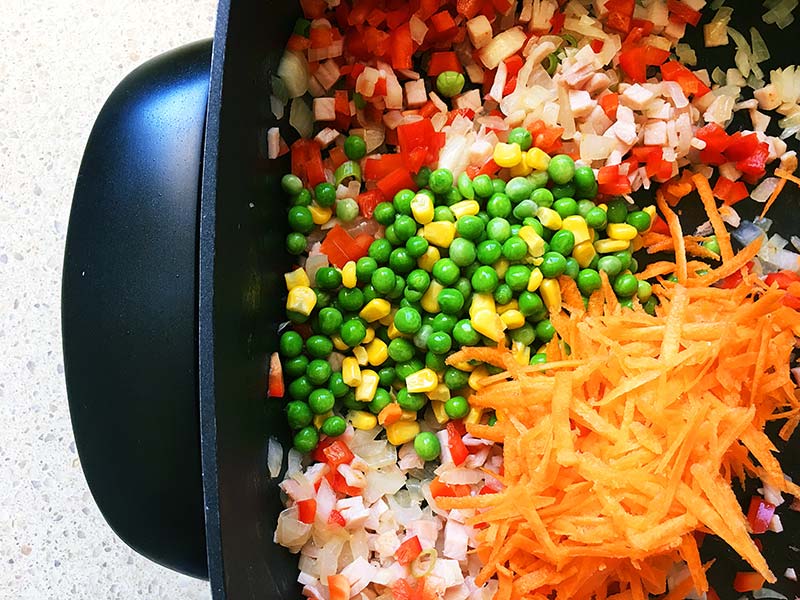 3. Move the vegetables to the side and pour in the eggs. Once set, chop in the pan with an egg slide (or remove from the pan, slice and return to the pan).

4. Add the cooked rice and toss through the vegetables to combine. Season with a quick grind of pepper. Drizzle the Season sauce (or Soy sauce) over the rice and stir to disperse.

5. Taste the rice and season more to your taste if needed. All that's left to do is serve it up!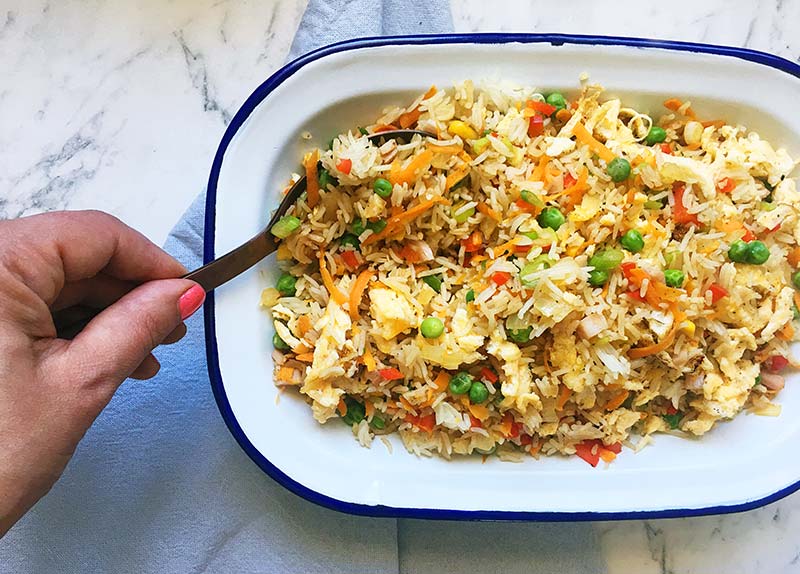 A quick as a flash fried rice recipe that the kids will gobble up in no time, you bet!