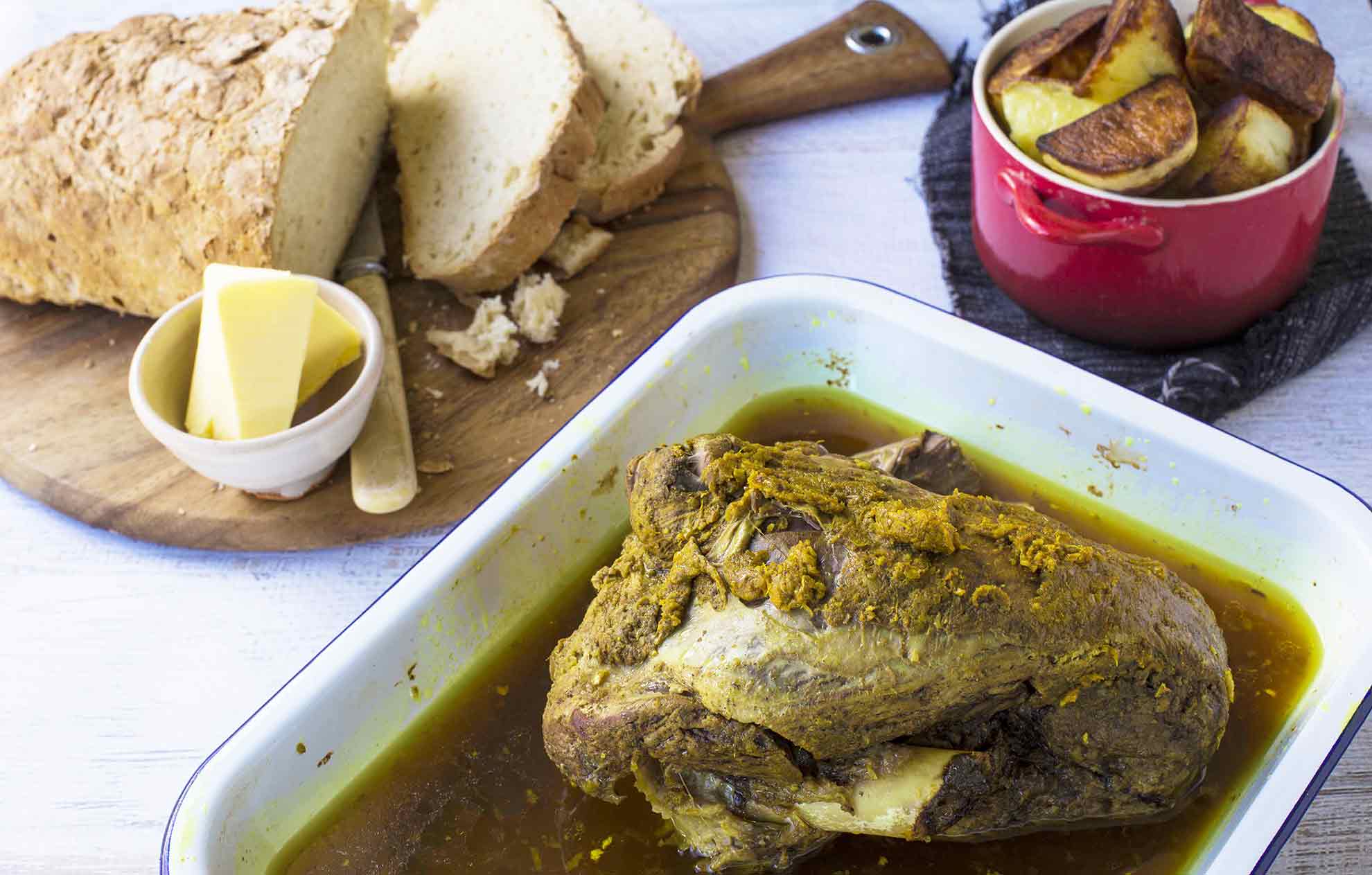 Curried Leg of Lamb with Crispy Roast Potatoes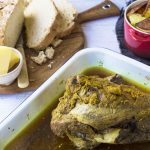 Curried Leg of Lamb with Crispy Roast Potatoes
Instructions
Marinate the leg overnight in the minced onion, crushed ginger, sugar, lemon juice, curry powder and salt and pepper (or longer If time permits but the sweet aroma every time you open the fridge will be too tempting and you will just have to cook it!)
Cook it in an oven bag on a moderate heat of 170 C for 2-3 hours which means the marinade is cooked with the lamb and can be used as a sauce.
Meanwhile peel and cut the potatoes and parboil in saucepan of boiling water for 10 minutes.
Remove, drain and blot dry. Place in a separate roasting pan and drizzle with olive oil and sprinkle salt.
Place in oven for 40 minutes or until cooked through, turning regularly.
Serve with crusty bread and other veggies as you prefer.

This has been a sponsored post for ALDI Australia.
About ALDI:
Since ALDI Australia established in 2001, they have opened more than 420 stores nationwide and plan to open 120 stores in South Australia and Western Australia in the coming years! It's no surprise if you've shopped there before, that a recent CHOICE survey* found Australian's could save up to 50% on their weekly groceries just by shopping at ALDI. This just goes to reinforce their position of the price leader.
Better in your own pocket don't you think?


* Basket items prices in the CHOICE survey included brands and private label equivalents across 31 product categories, including fresh food items, bread, cheese, chocolate, tuna, toilet paper and frozen peas