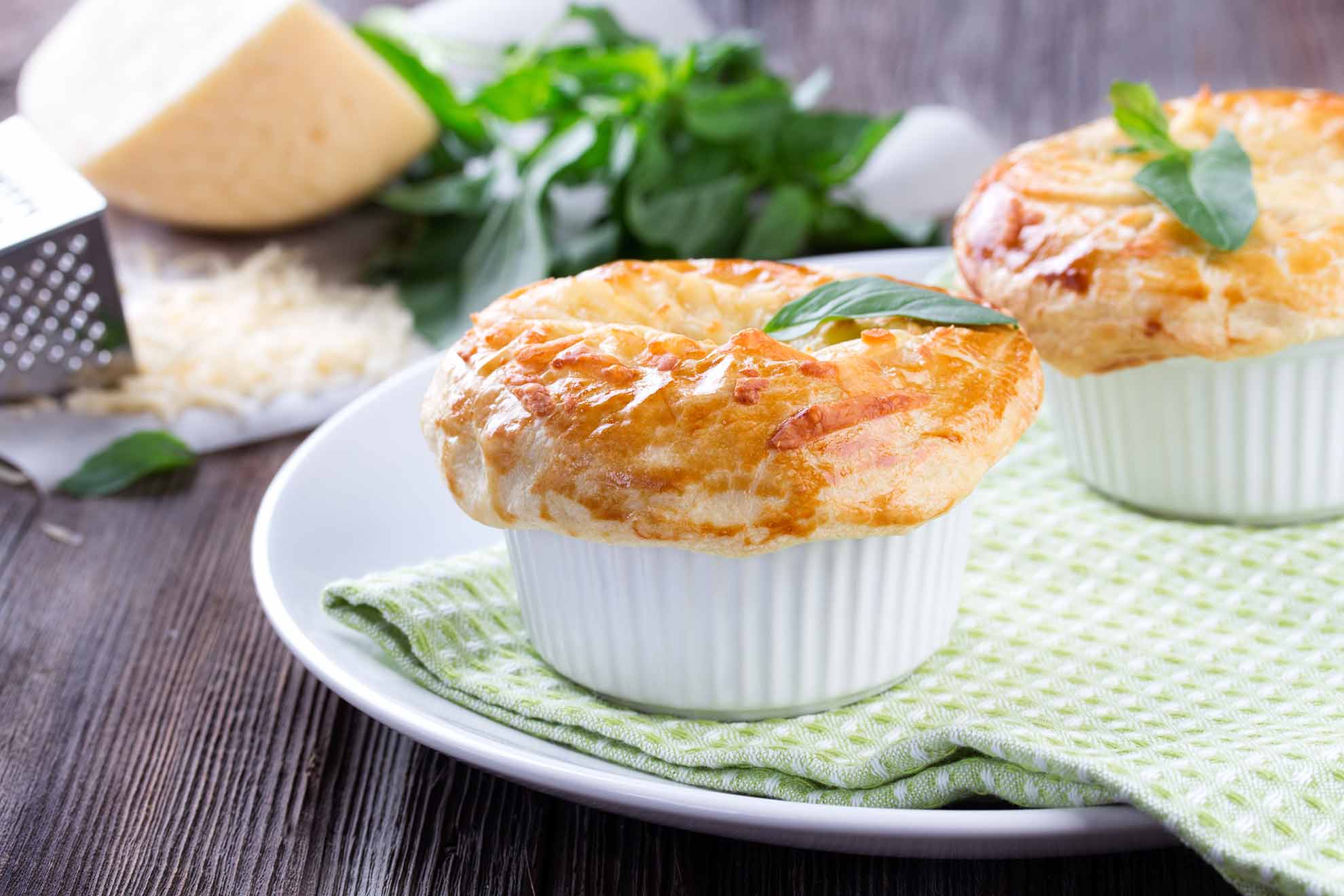 Easy Chicken Pot Pie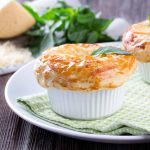 Easy Chicken Pot Pie
Instructions
Preheat the oven to 180˚C. Line a baking tray with foil.
Lay chicken breast on the trays and drizzle with olive oil. Season with thyme, rosemary, pepper and salt.
Roast chicken for 30-45 minutes until juices run clear.
Remove chicken, allow to cool and then shred. Do not discard pan drippings, this will be used for our filling.
In a large saucepan, combine butter and liquid from the the roasted chicken.
Bring to a medium-high heat and add the onions, carrots and mushrooms. Cook stirring occasionally until onions are translucent, 3-5 minutes.
Stir in the shredded chicken, then sift the flour over the top and stir again until everything is well combined, cooking for an additional minute.
Deglaze the pan with the white wine, stirring up any bits that have stuck to the bottom of the pan. Add the chicken broth, continuing to stir. Season to taste. Add the cream and stir to thicken. Add peas. Allow the filling to cool slightly.
Pour your filling into either one large baking dish or 6 medium ramekins.
Lift the puff pastry sheets and cover the top of the ramekins, cutting off the excess. Cut a few vents in the top to let air escape while cooking.
Brush the egg over the top of the pastry.
Bake for 25-30 minutes or until your crust is golden brown.
If the idea of making your own pastry turns you completely off – try this recipe for easy chicken pot pie with frozen puff pastry! You won't even know the difference!