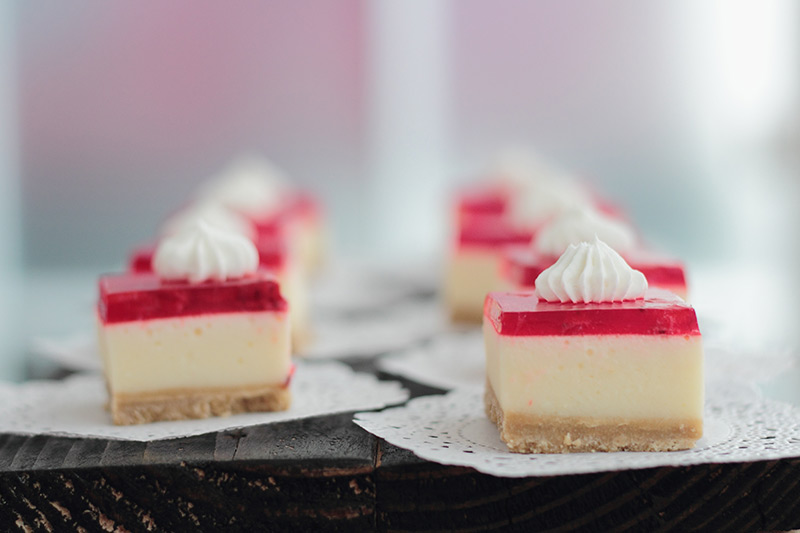 Jelly Slice – A Wibbly Wobbly Old School Favourite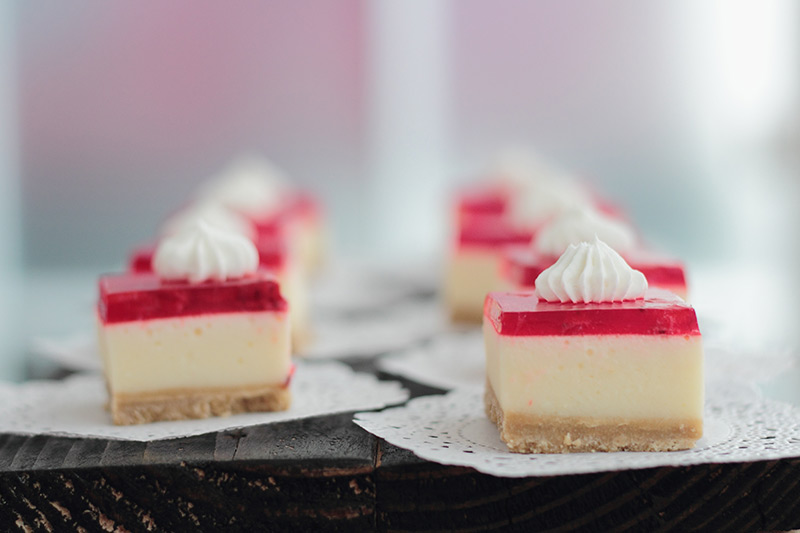 Jelly Slice
It may be a little retro, but this jelly slice is just as delicious as it was back in the '80s. A slice with layers of biscuit, jelly and a cheesecake-like centre is worth celebrating!
Instructions
1. Grease and line a 20cm x 30cm slice tin, extending the paper up the sides of the pan (to let you easily get out the slice once set).
2. Blitz the biscuits in a food processor until they resemble fine bread crumbs. Add the melted butter and blitz again until well combined. Press the crumb mixture evenly into the base of the tin and chill for half an hour.
3. In a medium bowl, mix together the condensed milk and the lemon juice.
4. In a small jug (or clean coffee cup), stir together the boiling water and gelatine until the gelatine is completely dissolved. Add the gelatine mixture to the condensed milk and lemon. Stir to combine.
5. Pour the condensed milk mixture over the biscuit base and chill for another hour or until set.
6. Meanwhile, prepare the jelly by mixing the crystals with 1 1/2 cups of boiling water, stirring until it's dissolved. Let it cool to room temperature before pouring over the set milk layer of the slice. Chill for another hour or until set.
7. Remove the slice from the tin and cut into squares. Top with whipped cream (optional) if feeling particularly extra!
Many of us will remember this delicious jelly gem from our own childhoods. Now it's time to pass the sweet memories on to our own kids!