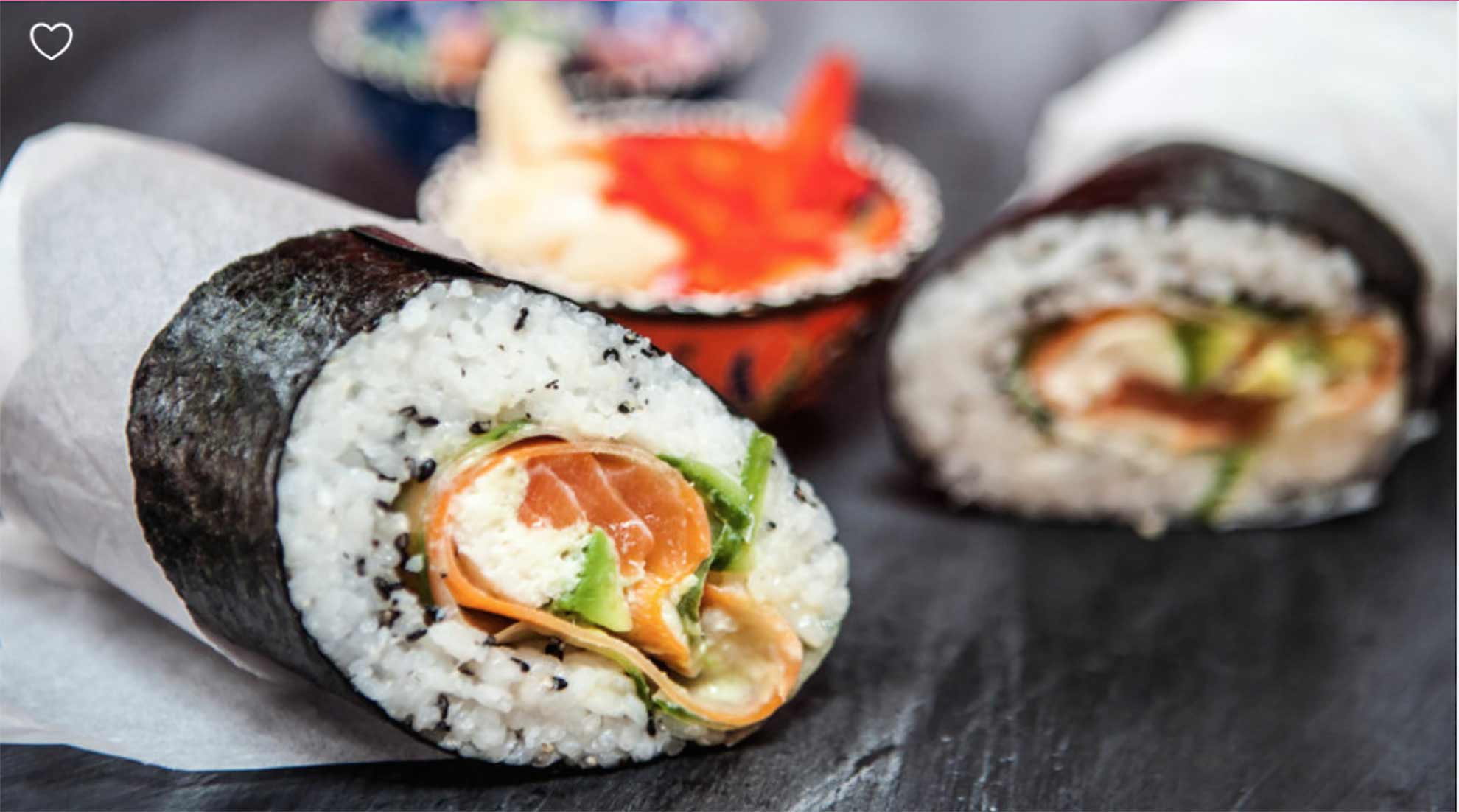 How To Make a Sushi Burrito!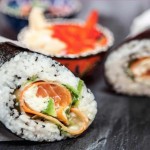 How To Make a Sushi Burrito!
It's a new trend taking the world by storm: the sushi burrito! What is it? Well it's exactly what it sounds like. A GIANT sushi roll.
Watch the video below to find out how to make a sushi burrito!
We've written the recipe below so you can follow along. YUM!
Instructions
Wash the rice in water until the water becomes almost clear, then drain the rice and add to a saucepan with the 275ml of water. Heat to a boil then reduce the heat, cover the saucepan and simmer for 15 minutes. Remove from the heat, but leave the lid on to steam for another 5 minutes.
Heat a small saucepan and add the vinegar, sugar and half a teaspoon of salt. Dissolve the sugar, then pour it over the cooked rice with the sesame seeds and stir gently. Lay the rice out on a lined baking tray to cool.
Peel the cucumber and carrot and continue peeling to get strips. Peel, de-stone and thinly slice the avocado. Mix the crab with the mayonnaise and chilli flakes. Slice the salmon fillet into long strips about ½ cm thick.
Cover your sushi mat with a sheet of clingfilm and place down a whole sheet of nori. Cover the nori with a thin layer of sushi rice. Layer the carrot strips over the rice diagonally. Do the same thing with the cucumber strips. Spread the crab meat in a strip right along the width of the nori sheet. Lay the avocado and salmon on top of the crab.
Now slightly dampen a second nori sheet and stick 1/3 of the sheet under the first filled sheet at the end of the strips of carrot and cucumber. Use the mat to roll up the nori around the fillings. Compress the roll with the mat. Chill just to let everything set up slightly, then wrap in baking paper or foil and slice in half on a slant.