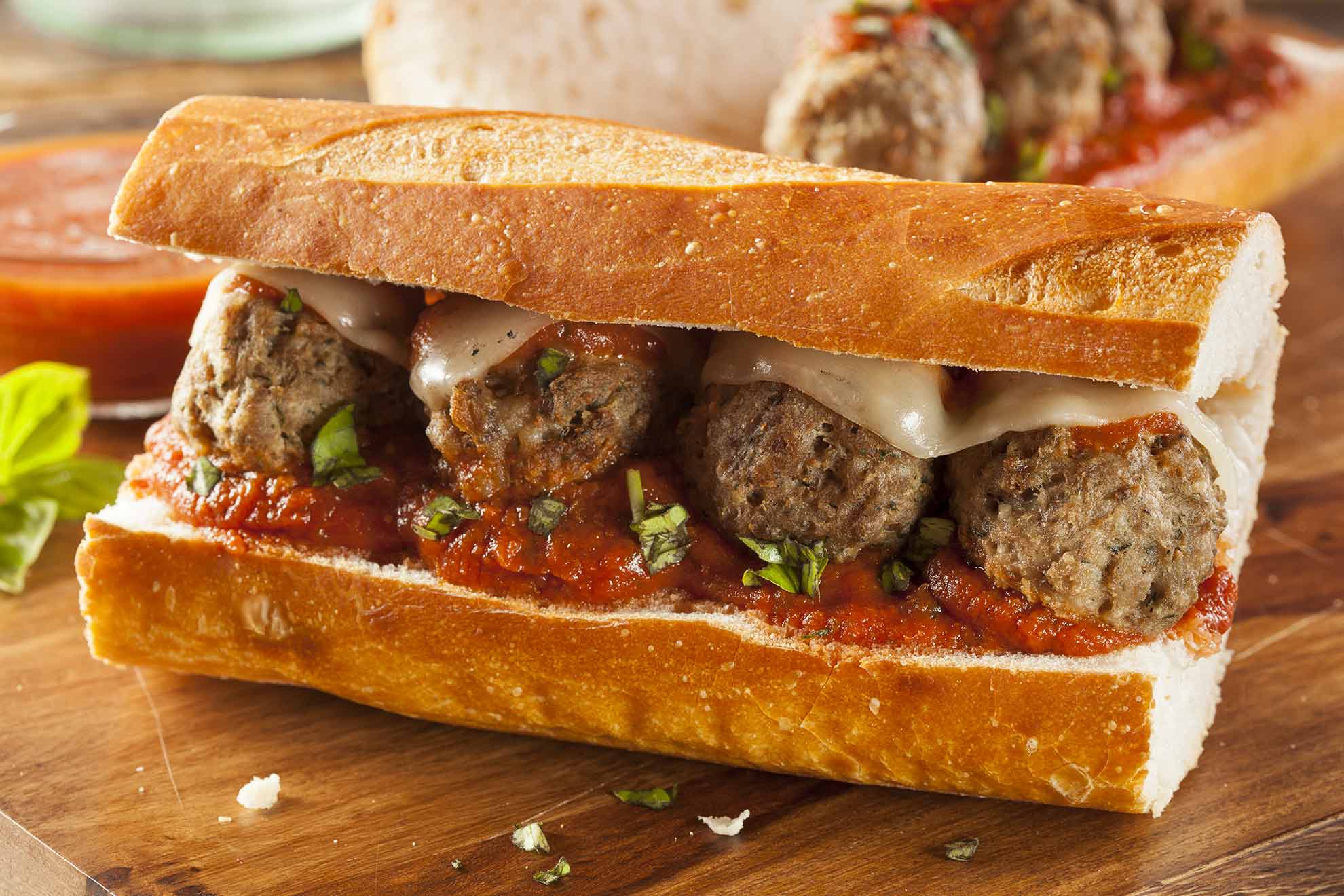 Italian Meatball Subs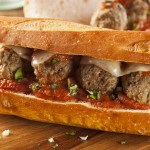 Yield: 4-6
Prep Time: 30 minutes
Cook Time: 30 minutes
Print
Nutrition facts

(per portion)
Nutrition facts
(per portion)
Calories: 267
Carbohydrate Content: 14.0g
Cholesterol Content: 106mg
Fat Content: 8.6g
Fiber Content: 1.6g
Protein Content: 30.6g
Saturated Fat Content: 3.3g
Serving Size: 219g
Sodium Content: 185mg
Sugar Content: 2.0g
Italian Meatball Subs
Instructions
Line a large baking tray with baking paper.
Whisk together the egg, Parmesan and basil. Add a good pinch of salt and 4-5 turns of freshly cracked pepper.
Add the beef mince, garlic, onion, oregano and thyme, then use your hands to thoroughly mix the egg mixture with the meat.
Combine the milk and breadcrumbs in a separate bowl and let sit for a few minutes. Once the milk has absorbed all the breadcrumbs, add it to the mince mixture. Mix well with your hands to combine it all evenly.
Form meatballs with your hands that are about 1.5 inches in diameter, placing them on the prepared baking tray.
Heat the olive oil in a large pan. Brown off the meatballs in batches.
Heat the tomato passata on a medium high heat and add the meatballs. Simmer for 30-35 minutes.
While the meatballs are cooking, slice the baguettes and open them and place them under the grill in the oven for 1-2 minutes on 180˚C, until warm and crispy but still soft in the centre.
Serve the meatballs, hot onto the open baguettes and top with grated mozzarella and fresh parsley.
Allergens
Make a wholesome homemade version of your American-style takeaway favourite, meatball subs! These tasty meatball sandwiches are a great treat for lunch or dinner. Use any leftovers over some pasta the next day! Perfect.