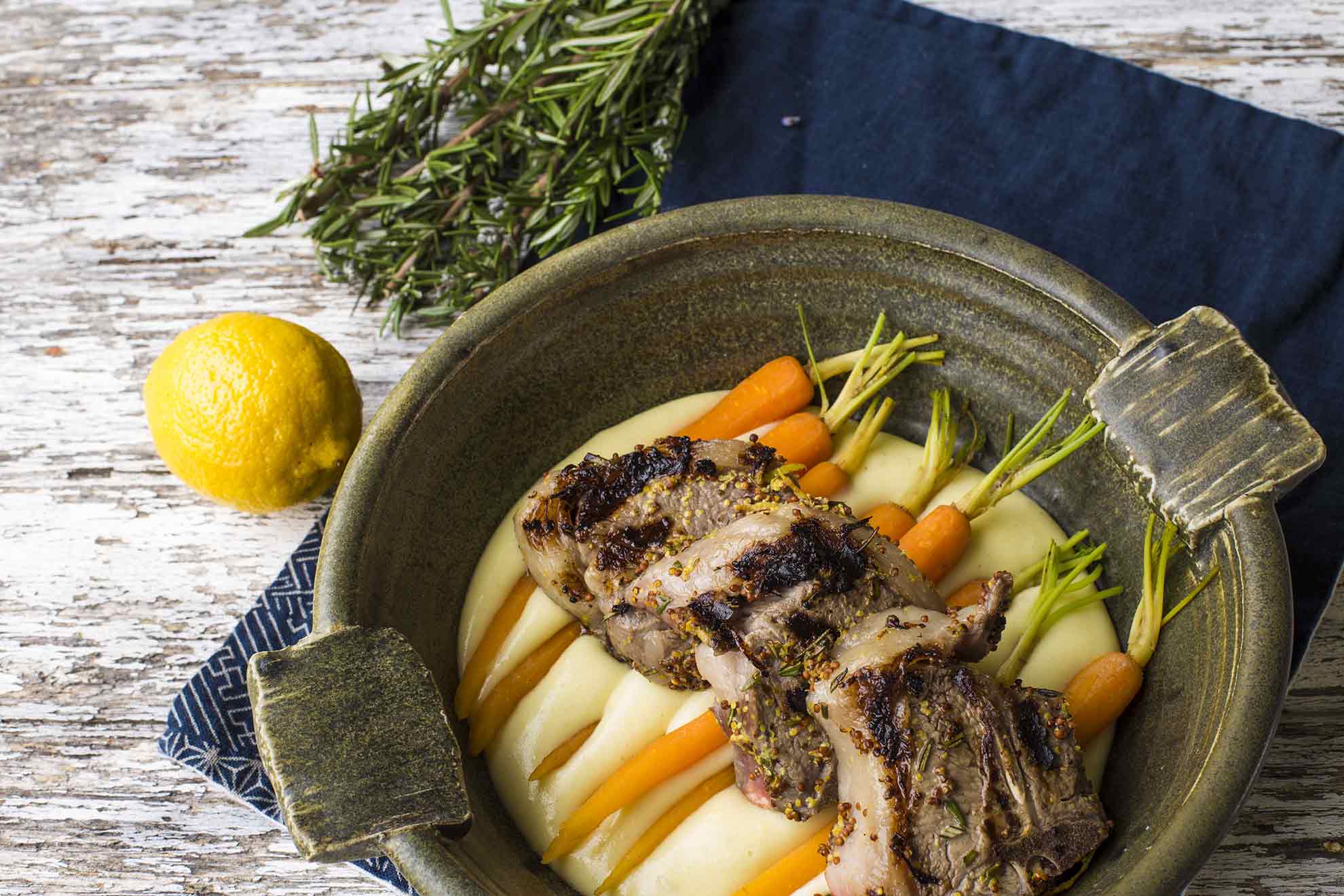 Lemon and Mustard Lamb Chops with Creamy Potato Mash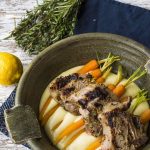 Lemon and Mustard Lamb Chops with Creamy Potato Mash
Instructions
Combine rosemary, grainy mustard, lemon rind in a bowl and spread over the lamb chops
NOTE: If you have time, it's best to leave to marinate for a few hours.
Grill on a medium heat for about 5 minutes each side.
Leave to rest and serve.
Peel and steam the carrots for approximately 8 minutes and serve immediately with the chops and mash.
Creamy Mashed Potatoes
Peel the potatoes and dice into rough 2cm cubes.
Place into a saucepan, cover with cold water and bring to a simmer on the stove.
Simmer for approximately 20 minutes or until the potato is cooked through and soft when poked with a fork. Drain well.
Add the butter, a pinch of salt and pepper and the cream and mash well.
This has been a sponsored post for ALDI Australia.
About ALDI:
Since ALDI Australia established in 2001, they have opened more than 420 stores nationwide and plan to open 120 stores in South Australia and Western Australia in the coming years! It's no surprise if you've shopped there before, that a recent CHOICE survey* found Australian's could save up to 50% on their weekly groceries just by shopping at ALDI. This just goes to reinforce their position of the price leader.
Better in your own pocket don't you think?


* Basket items prices in the CHOICE survey included brands and private label equivalents across 31 product categories, including fresh food items, bread, cheese, chocolate, tuna, toilet paper and frozen peas