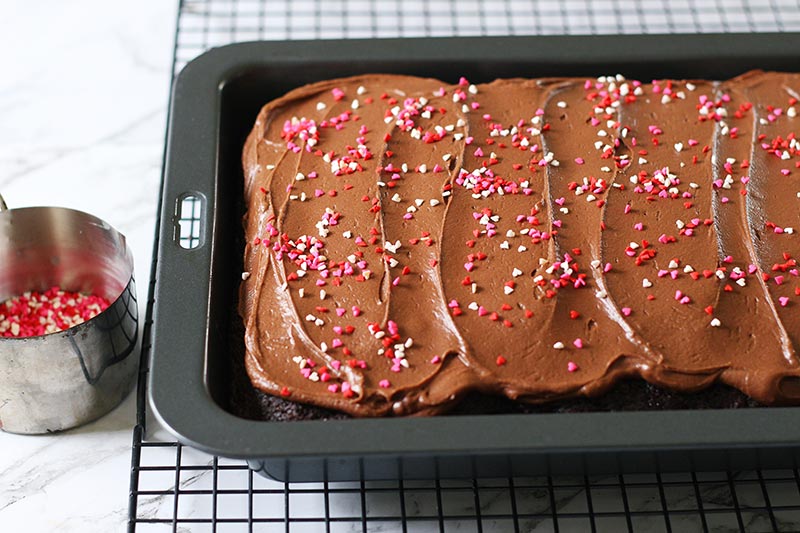 Moist and Delicious Chocolate Zucchini Cake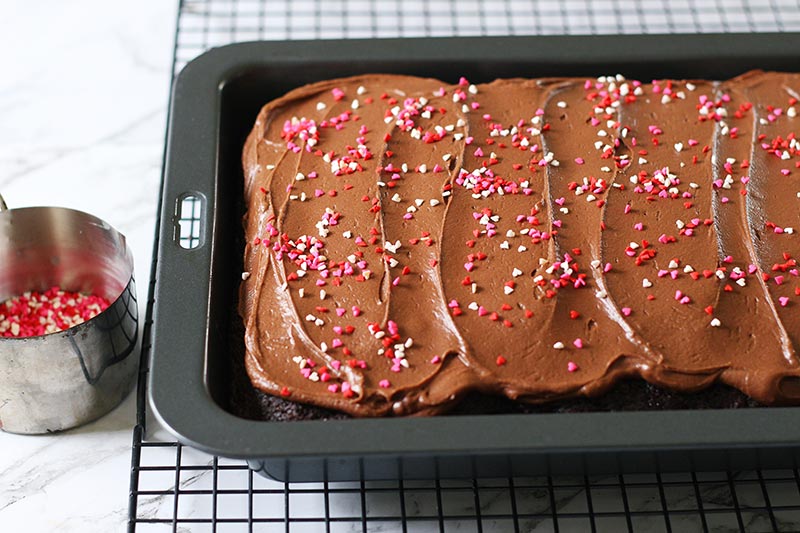 Chocolate Zucchini Cake
Take advantage of in season zucchinis and add a dose of vegetables to the kid's chocolate cake. This recipe makes PLENTY of cake - perfect for a party or lunch boxes all week long!

Instructions
1. Preheat the oven to 180°C. Grease and line a 20cm x 30cm baking tin with baking paper.
2. In a mixing bowl, combine flour, sugar, cocoa, bicarb soda, baking powder, salt and cinnamon.
3. Add the eggs and oil, mixing well. Fold in the grated zucchini until the mixture looks evenly distributed. Pour into the prepared tin.
4. Bake for 50 to 60 minutes, or until a skewer inserted in the centre comes out clean. Let the cake rest in the tin for 10 minutes before carefully turning out onto a rack to cool completely.
5. To make the chocolate icing, sift together the icing mixture and cocoa powder. Add the softened butter and the milk. Using electric beaters, beat until light in colour, smooth and free of lumps. Depending on how thick you want your icing, add more milk to reach a spreadable consistency.  Spread the icing over the surface of the cooled cake and top with sprinkles.
This cake is suitable to freeze.
Make the most of zucchini season with this lush chocolate cake!