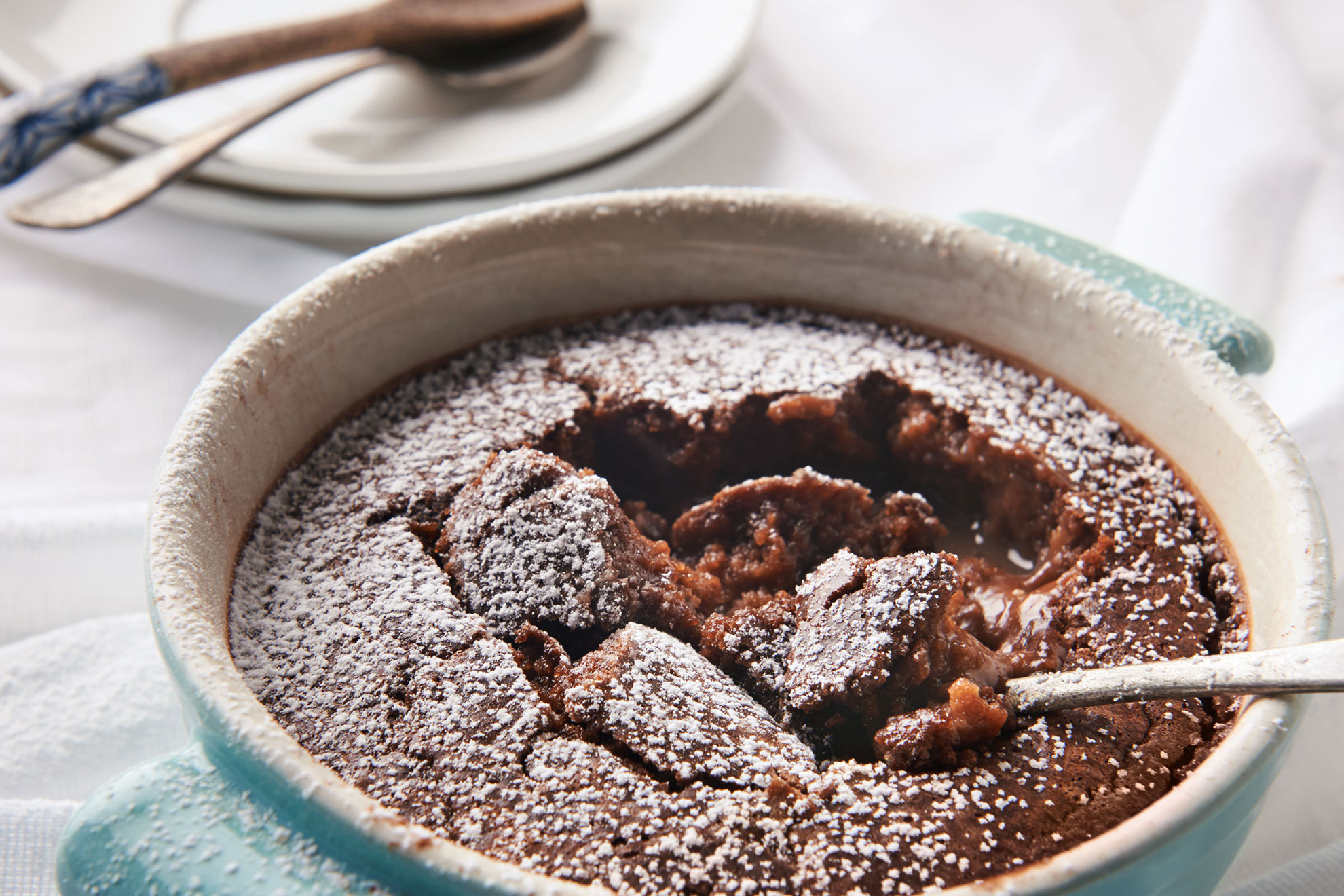 Self Saucing Chocolate Pudding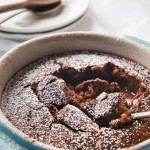 Yield: 40
Prep Time: 20 minutes
Serving: 4
Print
Nutrition facts

(per portion)
Nutrition facts
(per portion)
Calories: 634
Carbohydrate Content: 95.5g
Fat Content: 22.8g
Fiber Content: 4.6g
Protein Content: 9.6g
Saturated Fat Content: 14.2g
Sodium Content: 0.163g
Sugar Content: 59.4g
Self Saucing Chocolate Pudding
Have a go at this delectable chocolatey dessert for your next dinner party - this self saucing chocolate pudding guarantees to wow the socks off any dinner guest!
Instructions
Preheat the oven to 170˚C/150˚C fan/gas mark 3. In a mixing bowl, beat together the butter with 125g of the sugar with an electric mixer until pale and creamy. Add the egg and beat until combined.

Sift the flour into the mixture, then the baking powder, then 30g of the cocoa. Mix until combined. Stir in the milk and the vanilla. Add the chocolate pieces and stir.

Grease four ramekins, then divide the mixture between the ramekins.

In a separate bowl, combined the remaining sugar and cocoa. Stir in 180ml of boiling water. Pour this mixture over the puddings in the 4 ramekins.

Bake in the preheated oven for 15-20 minutes until the puddings are risen and set around the rim.

Dust the puddings with icing sugar and serve immediately.
Allergens