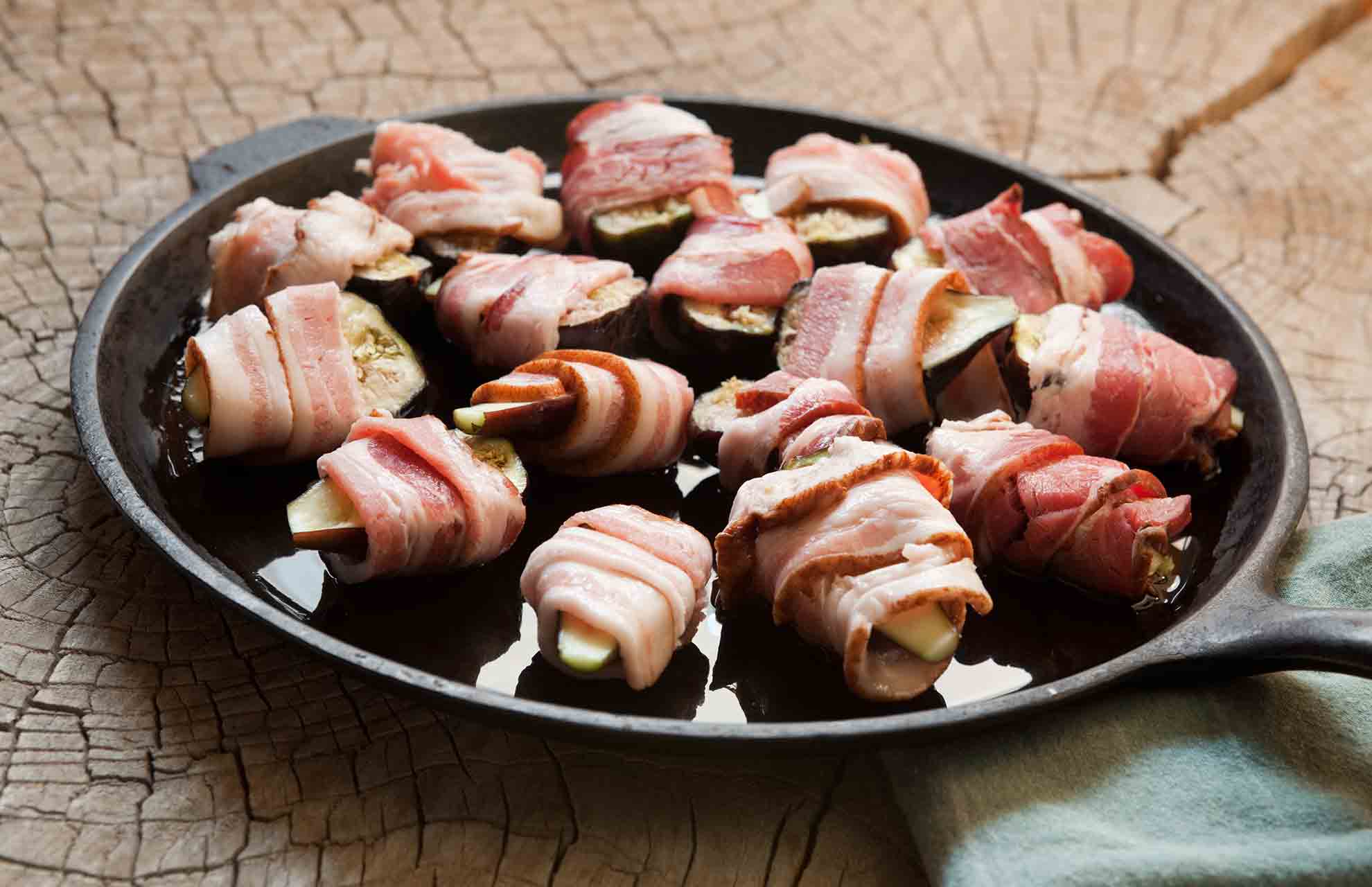 Super Simple Party Appetisers with 3 Ingredients or Less!
Make entertaining stress-free with these super simple party appetisers that only need 2 or 3 ingredients. All that's left for you to do is choose the wine!
Bacon Wrapped Figs
This sweet and salty combo will never be beaten! Preheat your oven to 180˚C and wrap each quartered or halved fig (depending on how big your figs are) with a bacon rasher. Stick a toothpick through to secure the wrapped bacon. Place in the oven on a non-stick tray for 15-20 minutes until the bacon is cooked and crispy, turning once halfway. Serve immediately.
Smoked Salmon and Cream Cheese Mini Toasts
Cut a french baguette into slices. Lightly toast each slice. Finely chop fresh chives and combine with cream cheese. Spread over each bread piece and top with smoked salmon. Sprinkle all with sea salt flakes.
Mini grilled cheeses with Brie and fig jam
Who doesn't love melted soft cheeses? Get a good quality sourdough loaf, sliced. Make toasties with slices of Brie and a good amount of fig jam. Butter both sides of the bread. Once Brie is melted, cut the toastie into quarters and season with salt and fresh cracked black pepper. Serve with a napkin- these can get messy!
Prosciutto, Melon and Bocconcini Bites
Chop melon into bite sized pieces and wrap with thinly sliced prosciutto pieces. Using a toothpick, spear a ball of Bocconcini, then the wrapped melon. Season with fresh cracked pepper. Get the kids to help with this super easy one!
Garlic and Cheese Crisps
Thinly slice a baguette of French bread, and top with garlic oil and grated gruyere. Put in the oven at 180˚C for 10-15 minutes until crispy. Season with salt and pepper.