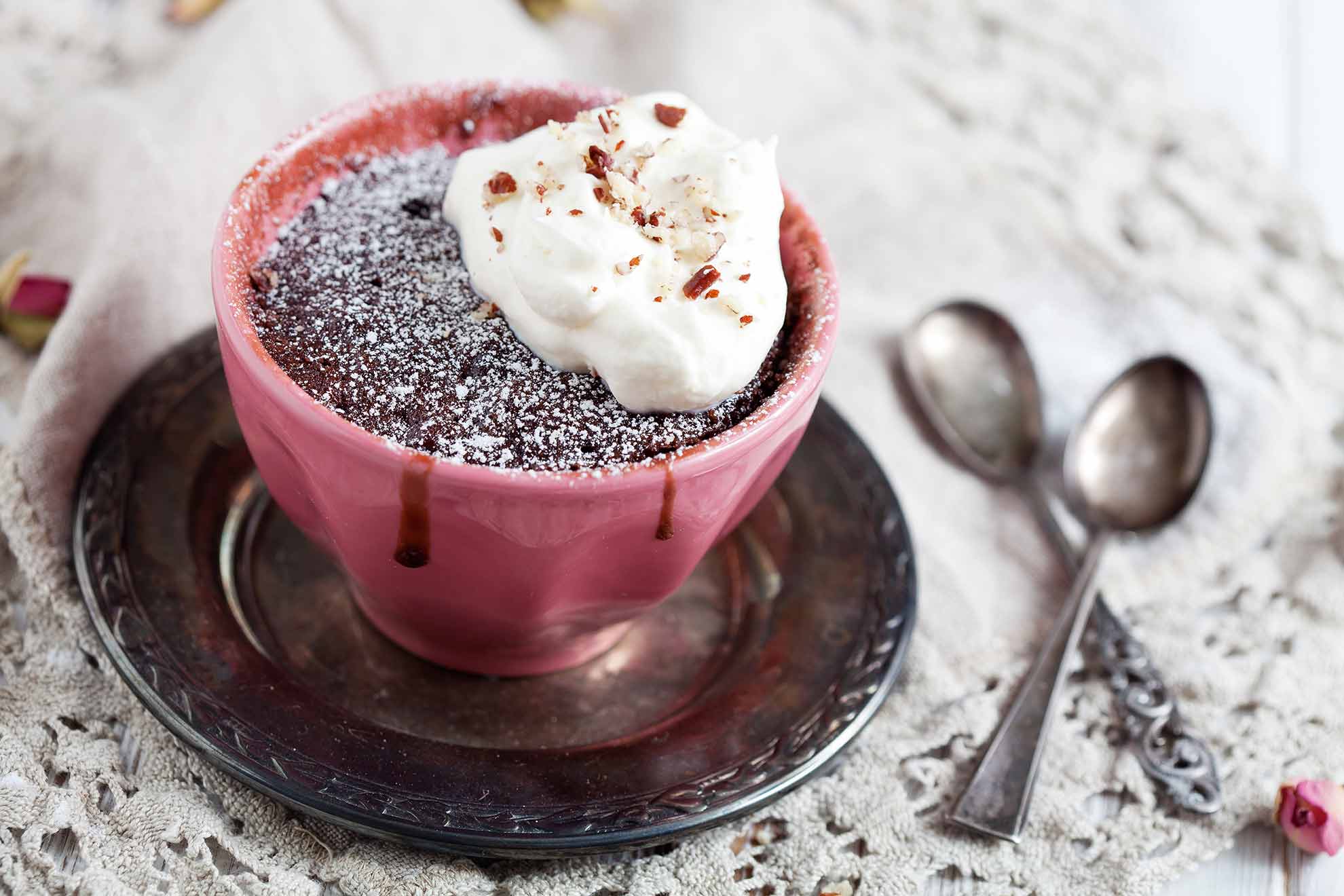 5-Minute Chocolate Mug Cake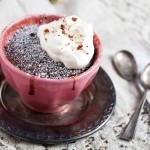 Yield: 1
Prep Time: 2 minutes
Cook Time: 2 minutes
Print
5-Minute Chocolate Mug Cake
Instructions
Add into a large mug, the flour, cocoa powder and sugar. Stir to make sure all is combined.

In a small bowl, whisk the egg, milk, butter and vanilla. Pour into the mug and whisk with a fork until well combined.

Microwave on high for 70-90 seconds, or until you can see it has risen to the top. Serve immediately with whipped cream or ice cream, topped with chocolate shavings.
Allergens
There's no better way to handle those late night chocolate cravings than with this super simple, quick as lightning recipe for chocolate mug cake. Spoons at the ready!