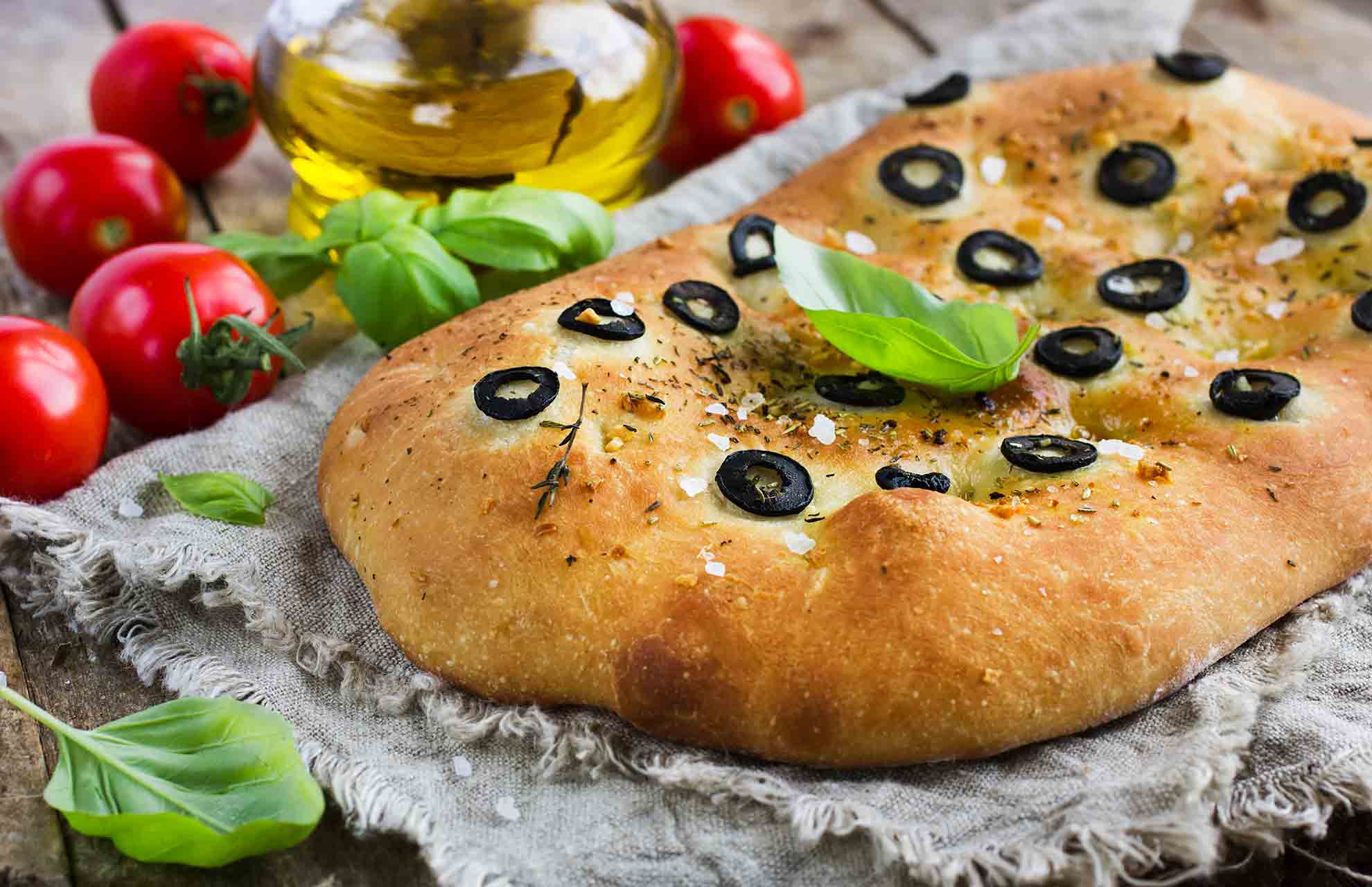 5 Ways to Jazz Up a Simple White Bread Dough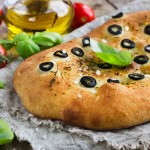 Yield: 8
Prep Time: 1h 30 min
Cook Time: 30 minutes
Print
Nutrition facts

(per portion)
Nutrition facts
(per portion)
Calories: 201
Carbohydrate Content: 37.3g
Cholesterol Content: 0.20g
Fat Content: 2.8g
Fiber Content: 1.5g
Protein Content: 6.0g
Saturated Fat Content: 0.5g
Serving Size: 94g
Sodium Content: 0.244g
Sugar Content: 1.2g
White bread dough recipe
Tired of the same old baking recipes? Try your hand at a simple white bread dough recipe and pick whichever of the following toppings that suit your mood!
Chocolate chip and blueberry loaf
Mix chocolate chips and blueberries in with the dough once kneaded, then place in oven for baking
Black olive and thyme loaf
Mix in black olives with the dough once kneaded, then sprinkle with thyme and sea salt before baking.
Nutella and pistachio loaf
Divide your dough into half. Shape a flat loaf, then top with warmed nutella and chopped pistachios. Top with second loaf and more chopped pistachios, then place in oven and bake.
Red onion, goats cheese and rosemary garlic loaf
Sauté some red onion with crushed garlic. Spread onto top of the loaf before baking along with some rosemary sprigs. Once out of the oven and cooled, top with crumbled goats cheese before serving.
Basil, sundried tomato and feta loaf
Mix in some sundried tomatoes before baking. 10 minutes before the loaf is done baking top with crumbled feta and a drizzle of olive oil. Top with chopped basil leaves once out of the oven and cooled with an extra drizzle of olive oil.
Instructions
Place yeast, sugar, and the water in a jug. Whisk until the yeast has completely dissolved. Leave to sit for 10 more minutes.
Sift flour into a large mixing bowl.
Make a well in the centre and add the salt, yeast and water mixture, and the oil.
Mix until well combined until a soft dough is formed.
Transfer dough onto a flat floured surface.
Knead the dough until smooth.
Place in a large, clean bowl lightly sprayed with cooking oil.
Cover with a layer of glad wrap also sprayed with cooking oil.
Set a side for 30-60 minutes or until it has doubled in size.
Preheat oven to 210˚C.
Turn onto a floured flat surface and knead until smooth.
Shape into a round loaf, and gently brush with beaten egg. Score the top surface of the bread diagonally.
Bake for 12 minutes, then reduce to 175˚C and bake for another 15 minutes or until there is a golden crust.
Leave to cool on a wire rack before slicing to serve.