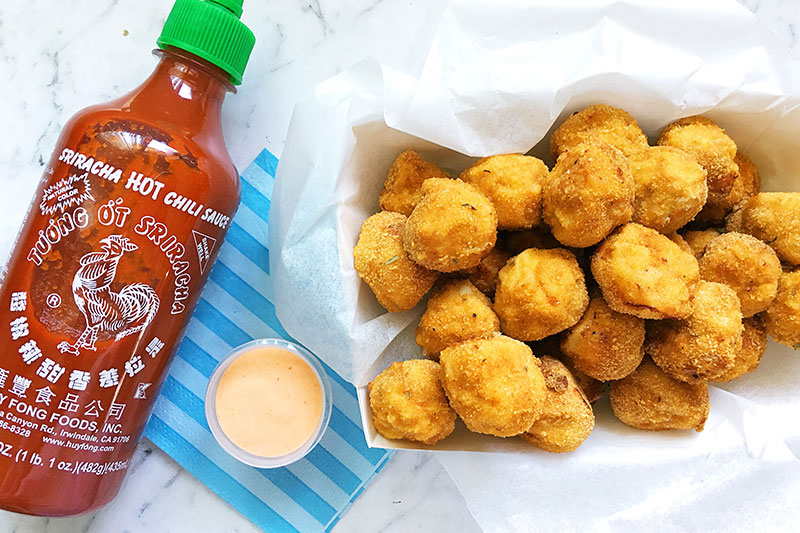 Air Fryer DIY Popcorn Chicken and (Not So Hot) Dipping Sauce For The Healthier Win!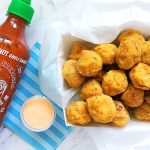 Prep Time: 12 minutes
Cook Time: 12 minutes
Print
Popcorn Chicken
Popcorn chicken is always a hit with the kids and you can easily make this recipe at home in your air fryer. Cooking these in the air fryer requires NO oil, so you can smugly gobble your chicken while winning at health. Yay! (If you don't have an air fryer, just use a regular oven!)
Instructions
1. Crush the Cornflakes into fine crumbs using a food processor or by placing them in a bag and rolling over with a rolling pin. Season with salt and pepper. If your kids are open to herbs and spices, add a few pinches of those listed above. Mix together and set aside.

2. Roll the chicken mince into small balls using damp hands.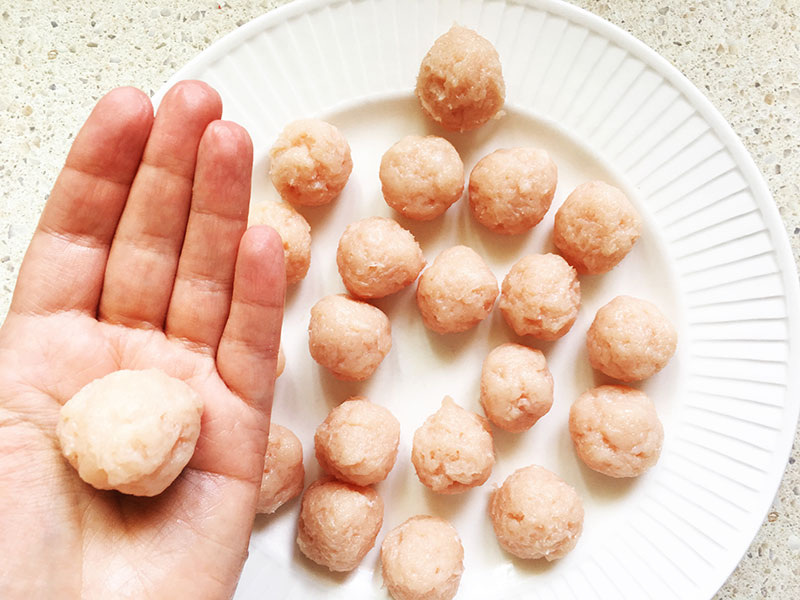 3. Roll the chicken balls in the flour.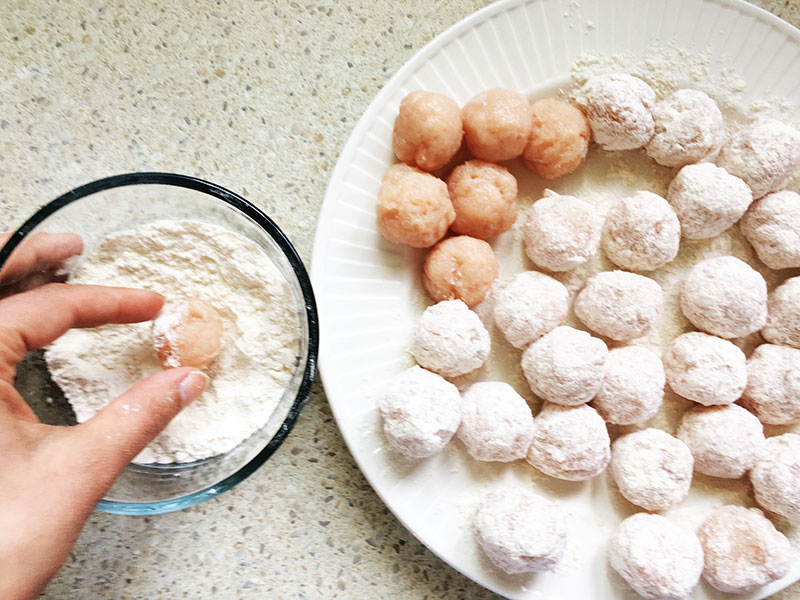 4. Following the flour, roll the chicken balls completely in the beaten egg and then roll in the Cornflakes crumbs. This will get messy, not going to lie.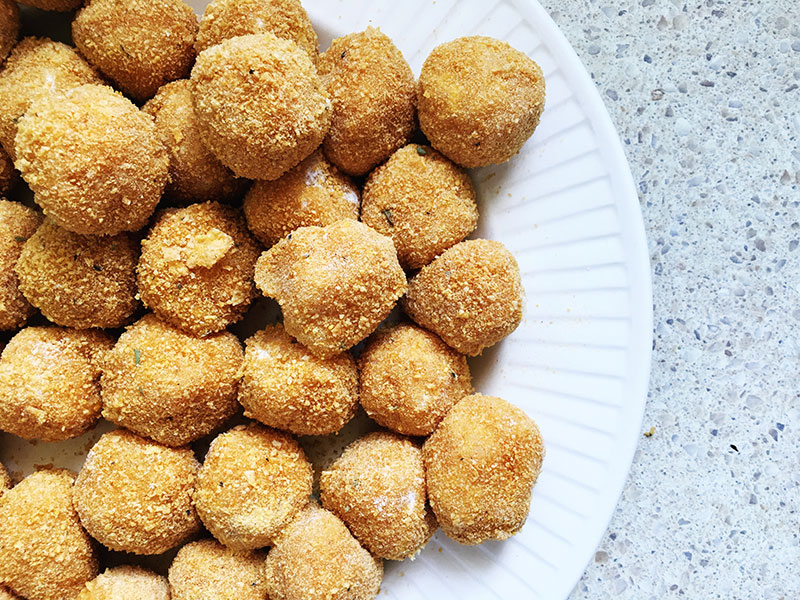 5. Place the crumbed chicken balls in the air fryer basket, make sure there's space between them for the air to circulate. (If cooking in the oven place on a lined baking tray and drizzle with a little oil.)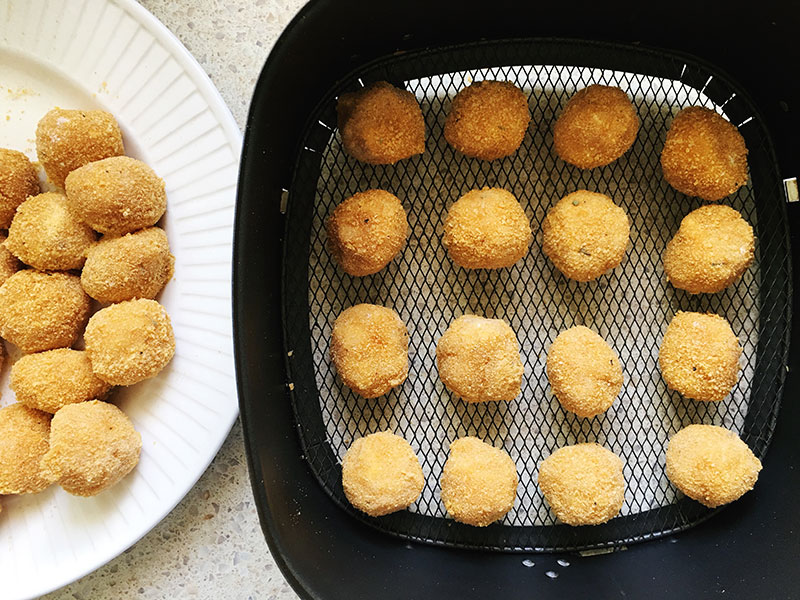 6. Cook at 180°C for 10 to 12 minutes or until cooked through. (For the traditional oven, preheat and cook for 15 to 20 minutes or until cooked through.)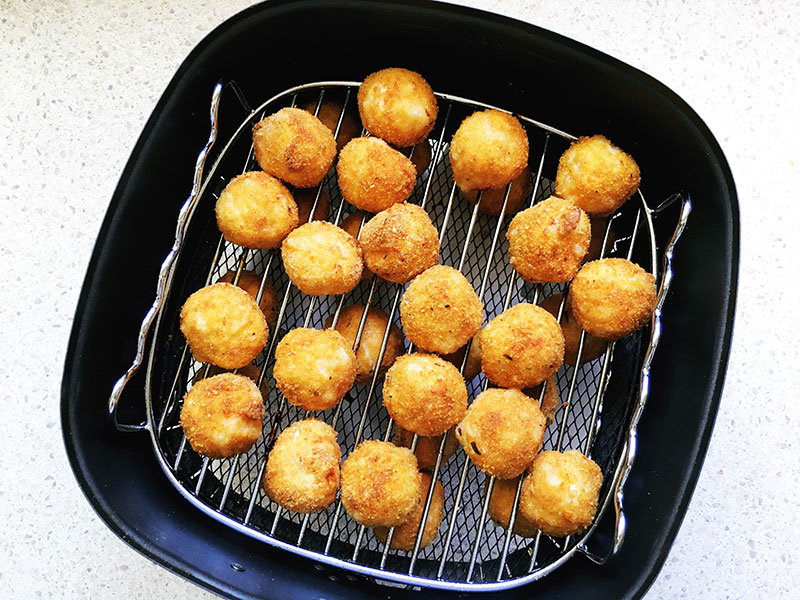 7. To make a creamy (not so hot) dipping sauce, mix together the mayonnaise and Sriracha sauce. Delicious and just right!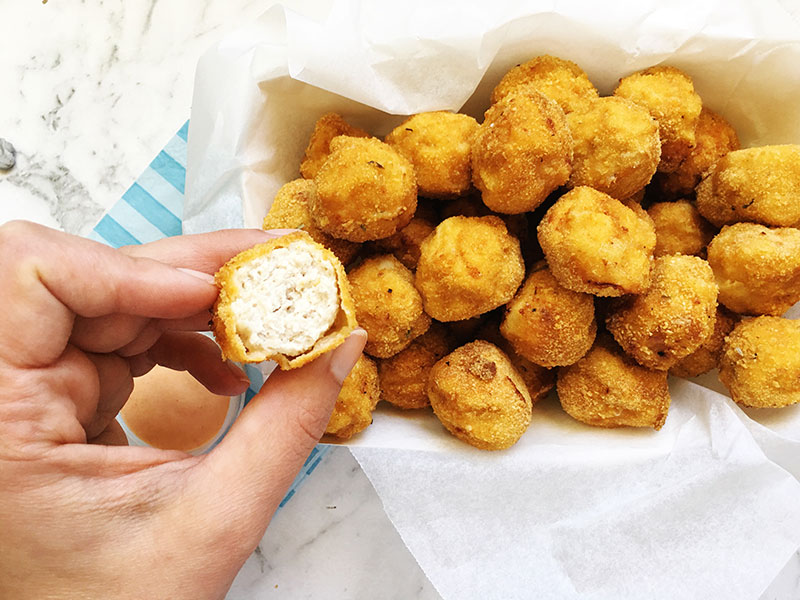 Popcorn chicken, DIY style – a delicious air fryer lunch time snack the kids are sure to devour quickly!