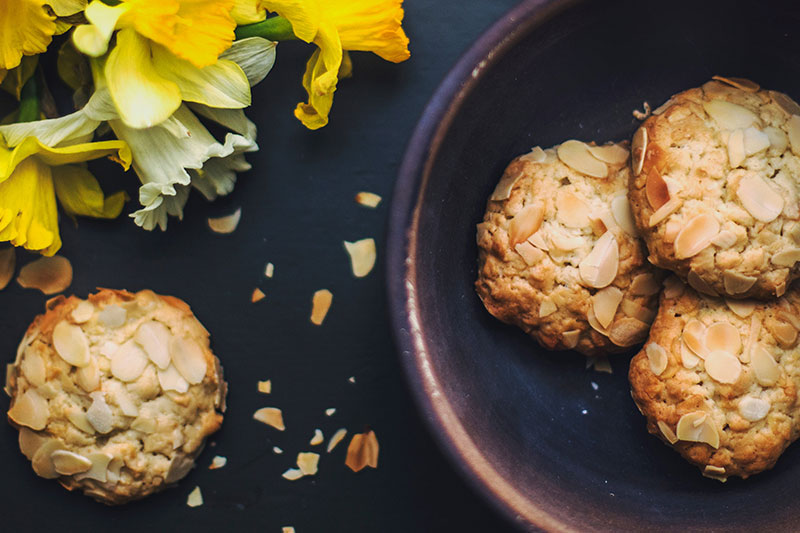 Greek Almond Macaroon Biscuits – Just Like a Hug from Yia-Yia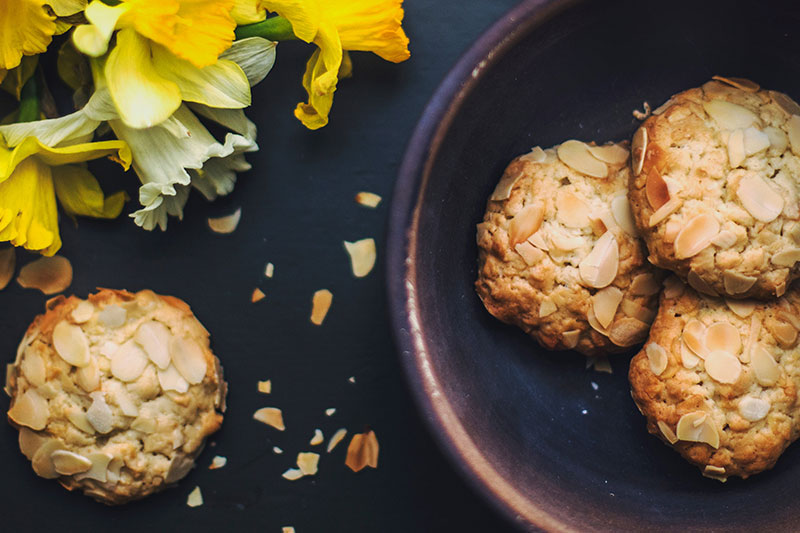 Greek Almond Macaroon Biscuits
Some of the best recipes are those family favourites, passed on through generations. Bake these beautiful soft and airy almond biscuits for a real afternoon tea treat - have the recipe handy, it's sure to be requested!.
Instructions
1. Preheat the oven to 180°C. Line two baking trays with baking paper.
2. In a clean bowl, beat the whites until soft peaks form. Add the sugar and continue beating until sugar is well incorporated into the egg white peaks.
3. In a separate large bowl, combine the almond meal and extract. Carefully fold the egg whites into the almond meal mix to form a soft dough.
4. Roll dough into tablespoon size balls, followed by rolling them in the flaked almonds. Place them on the prepared baking trays, allowing some space between them to spread.
5. Bake for 20 to 25 minutes or until golden. Transfer to a cooling rack to cool completely and harden up. Store in an airtight container.
A traditional Greek biscuit, amygdalotas (almond macaroons) melt in the mouth, leaving you wanting one more.. and maybe one more after that.