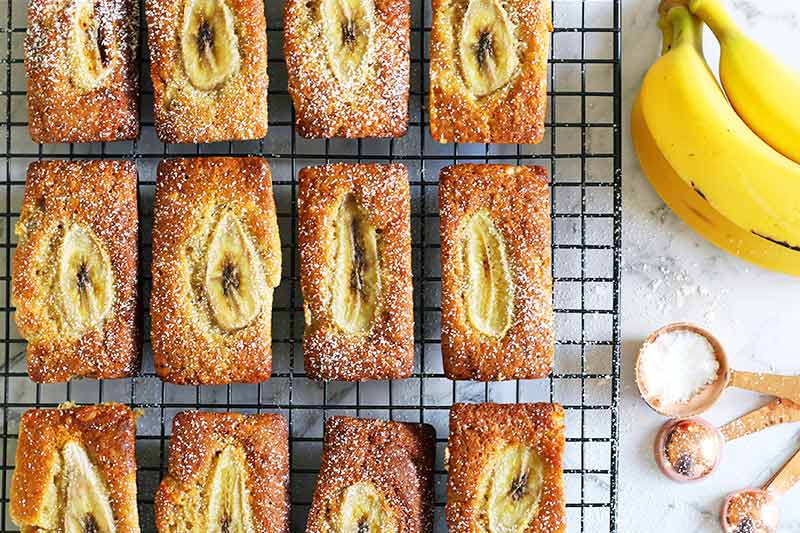 Mini Banana Cakes for the School Lunch Box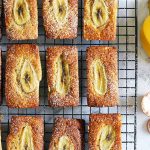 Mini Banana Cakes
Banana cake is always a winner, but when it's pint sized it's even better! Perfectly portioned for the lunch box, this recipe makes a dozen cute banana cake bars.
Instructions
1. Preheat the oven to 170°C. Grease a mini loaf pan and set aside. Alternatively, you can make a single cake tin.
2. Using an electric mixer, cream together the butter and sugar until pale and creamy.
3. Add the eggs and vanilla essence, beating to combine. Add the banana and stir through. Sift in the flour.
4. Dissolve the bicarb soda in the hot milk, stirring thoroughly to ensure no dry clumps of powder remain. Pour into the mixture, adding last. Beat the mixture thoroughly, but lightly.
5. Spoon the mixture into the mini loaf tin cavities, top with extra sliced banana if using. Bake for 25 minutes or until golden and cooked through when tested with a skewer. Let them cool for 10 minutes in the tray before turning out onto a wire rack. When cooled completely, dust with the icing sugar.
Packing a sweet lunch box treat in just the right size are these awesome mini banana cakes. A lunch box win for sure!