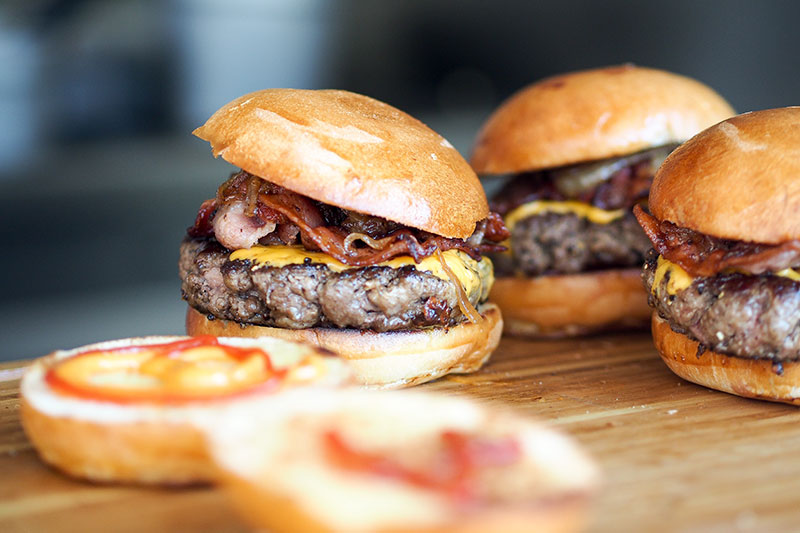 Back to Basics with a Mouth Watering Beef Burger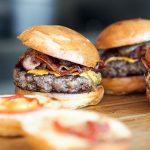 Beef Burger
Go back to basics with this juicy, meat packed burger. Use a quality beef mince and don't forget that American style cheese for the perfect cheesy melt!
Instructions
1. In a large mixing bowl, combine the beef mince, eggs, diced onion, breadcrumbs, spices and sauces. Mix together with your clean hands to make sure the ingredients are incorporated properly.
2. Divide the mix into six to create a generous burger to fit your hamburger bun. Shape into a ball, then pat gently into a thick disc. Poke a hole in the centre with the end of a wooden spoon (when this closes up, you'll know it's cooked in the centre).
3. Prepare a frying pan or barbecue plate and heat a glug of oil over medium high heat. Gently place your burgers on the hot surface. Do not fiddle - no spatula squishing and don't flip them constantly. Let the burgers cook for a around six minutes before turning over to cook for a further six minutes (the hole in the centre will close up when cooked).
4. When cooked, leave the burgers on the hot plate and lay a piece of cheese on each burger. Let the cheese melt for a minute before transferring to a sliced burger bun. Stack with caramelised onion, warm cooked bacon rashers and a dollop of sauce. Serve immediately.
Move over grilled halloumi, boutique lettuce and fancy pants aioli, we're going back to basics with this delicious beef burger.