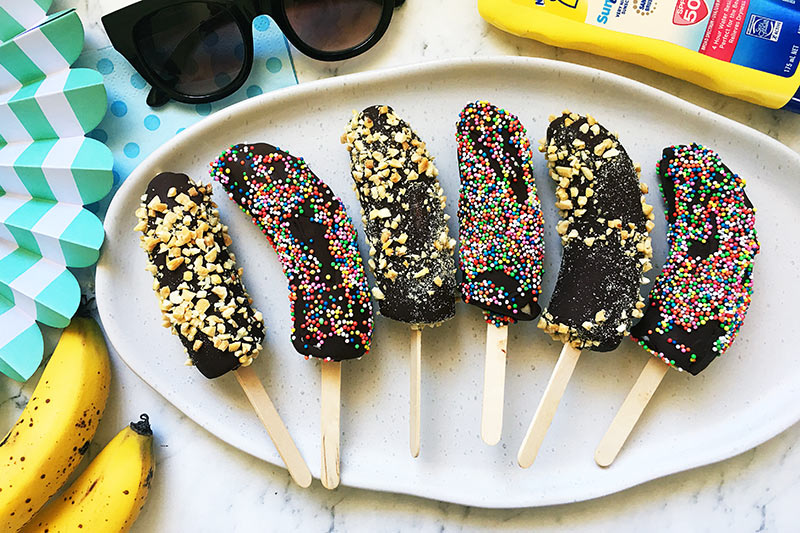 Banana Pops For a Healthier Icy Cold Treat on a Stick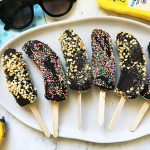 Banana Pops
Forget the calorie, sugar laden ice creams of old and make your very own amazingly delicious icy cold treats with this banana pop know-how!
Instructions
1. With the bananas cut in half, poke a pop stick into the cut base of each piece. Lay them on a tray lined with baking paper and freeze for at least three hours, preferably over night.
2. When bananas are frozen solid, combine the chocolate melts and coconut oil in a small heatproof bowl, . Melt together in the microwave on High heat, in 30 second bursts. Stir between each burst until nearly all the chocolate is melted. Keep stirring until smooth.
3. Using a spoon, pour the melted chocolate over each frozen banana to cover. It will set very fast so have your sprinkles close and quickly sprinkle on while still soft. Return the choc covered, decorated bananas to the tray.
4. Return to the freezer to store or serve immediately. YUM!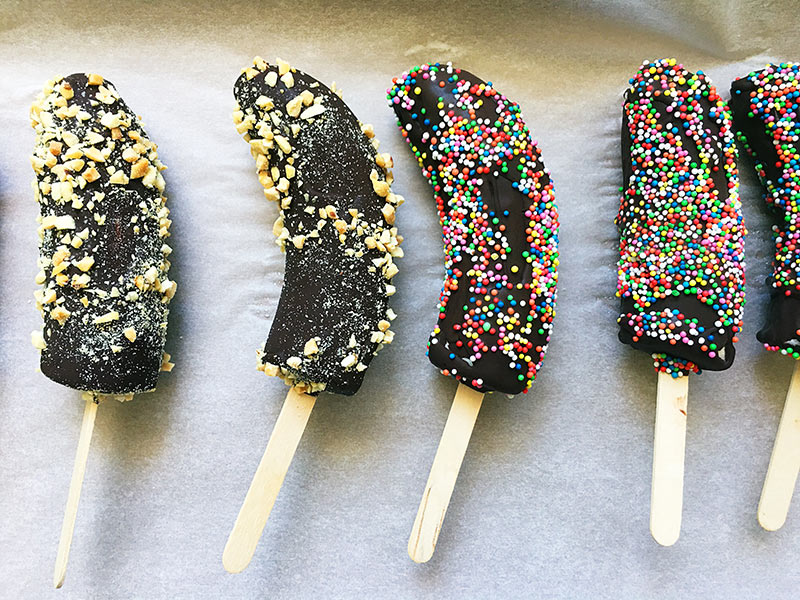 Take one (or three) ho-hum bananas and turn them into something summer spectacular!