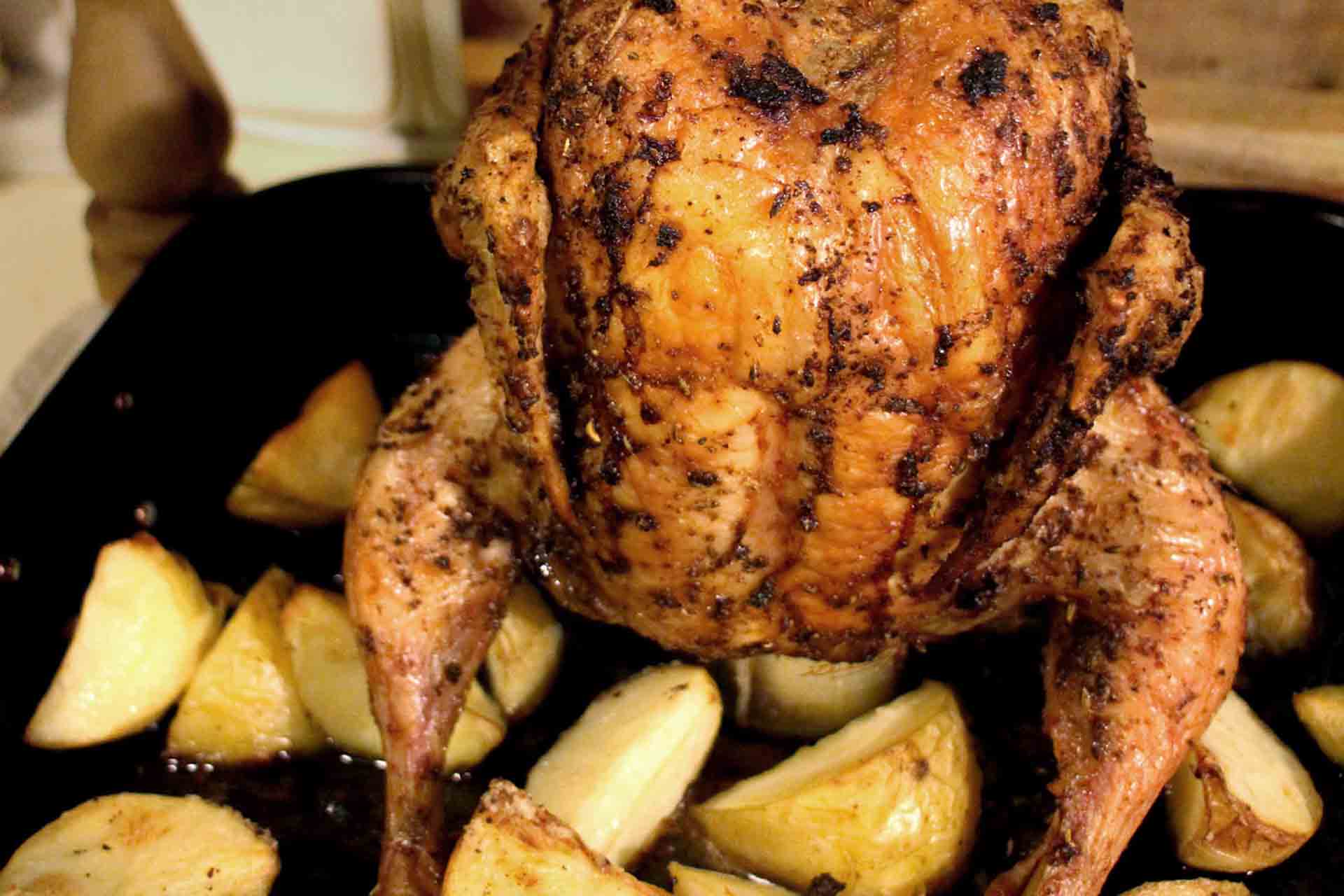 Beer – Butt Chicken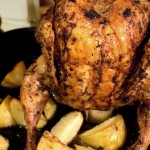 Beer - Butt Chicken
Choosing a special yet simple dish to wow the crowds can be tough. So Sam Canning has road-tested a few varieties for you and this mighty chicken recipe is by far the knock-out!
Now don't be fooled by the tinny, this recipe produces a beautifully tender, juicy flesh, balanced with a spicy crispy skin. It's also fuss-free so you can enjoy everyone's company - cheers to that. And whilst it's easy to make, the end result is a cracking, stand up and look at me dish that's tasty, unique and will have everyone looking for more!
Instructions
Preheat your oven or BBQ to 200°C. Take your chicken out of the fridge and set aside.
Add all the ingredients of the spice rub (except the olive oil) to a mortar and pestle and grind/bash until it forms a powder.
Drizzle some olive oil onto the chicken and massage in the spice rub, making sure to get all of the surface area.
Now take your can of beer and pour out about half the contents (or drink it!).
Place the half-full can on a roasting tray and carefully lower the chicken cavity onto the can so it's sitting upright.
You may have to reposition the legs so it doesn't fall over. If you're doing it on a BBQ make sure the the hood is tall enough to accommodate the upright bird. If cooking in the oven you might have to take out one of the shelves.
Cook for about 1hr 20mins. The beer will infuse through the bird keeping it nice and juicy.
To check if it's ready, make a deep incision into the chicken flesh, if the juices run clear, it's ready.
When it's done, carefully remove the can (it'll be hot!) and cover the chicken to let it rest covered.
Serve with roast veggies and salad.
Pro Tip: Choose a free-range chicken for fuller flavour and the lean meat will also produce excellent results with slow roasting times times.
Do you have a favourite chicken recipe you would like to share? We would love to hear from you!