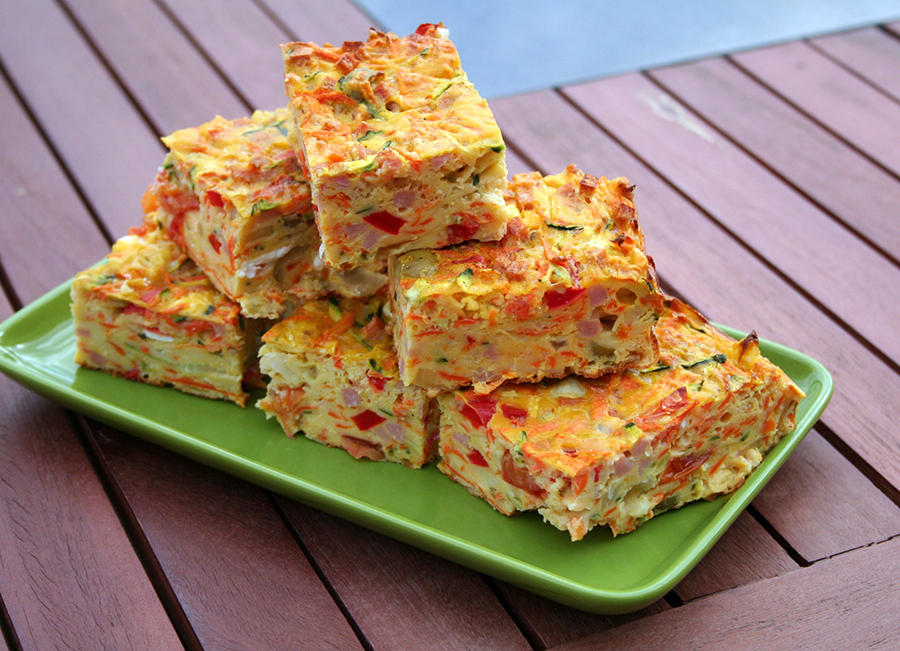 Budget Friendly Savoury Slice Under $10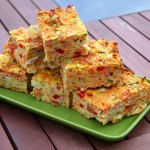 Yield: 6
Prep Time: 10 minutes
Cook Time: 30 minutes
Print
Budget Friendly Savoury Slice Under $10
This Savoury Slice is so tasty you'll keep coming back for more! It's similar to a Quiche but jam-packed with flavour!
It's a great budget-friendly meal and will feed 6 people for approx. $8.20 (depending on veggies used)
Add whatever veggies you have in the fridge and want to use up. n You may have to add slightly more flour if you are using wet ingredients (zucchini , mashed pumpkin, for example)
Instructions
Preheat oven to 180 degrees.
Add all ingredients to a bowl.
Mix well until it has a cake-like consistency.
Line a tray with baking paper.
Pour mixture into the slice tin and spread evenly.
Pop in oven for 30 minutes
Once cooked it should look like a banana cake consistency.
Slice and serve with a side salad or veggies!
Allergens
Allergens

Do you have a favourite recipe you would like to share with us? Submit them using the 'Submit a Recipe' link above or share in the comments below.