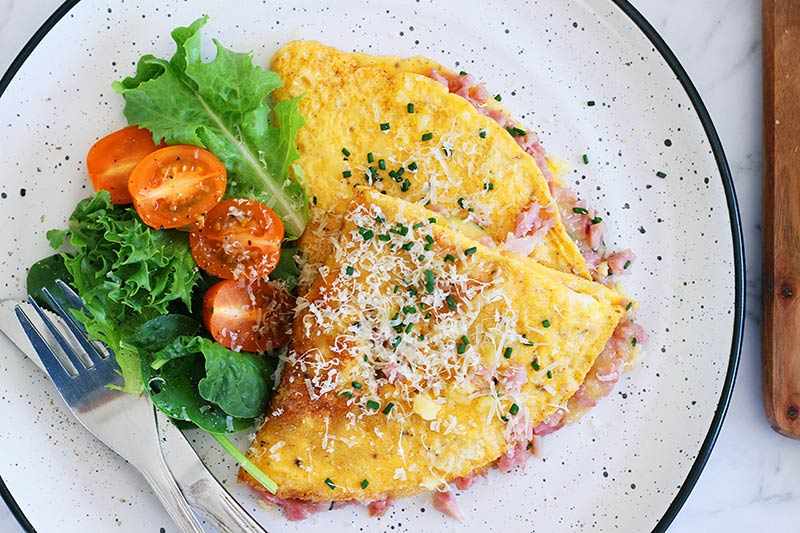 Ham and Cheese Omelette – A Meal That's Little on Effort, Big on Results!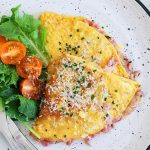 Ham and Cheese Omelette
Light, fluffy and full to the brim with a delicious filling, start the day - or end it - with a yummy omelette!
Instructions
1. Whisk the eggs together in a small bowl.
2. Heat a non-stick skillet pan over a medium heat. Melt the knob of butter.
3. Pour in the eggs, tilting the pan so that the base is covered. Leave to cook for a minute or two.
4. When the omelette is soft and still a little runny in the middle, add the ham, cheese and chives to one side.
5. Carefully raise the unfilled edge and flip over the top to encase the filling. Cook for a further minute.
6. Transfer the omelette to a plate. Sprinkle with extra cheese, chives, salt and pepper and serve with salad greens.
Omelettes, a fantastic breakfast or lunch choice – plus they can be filled with all your favourites!