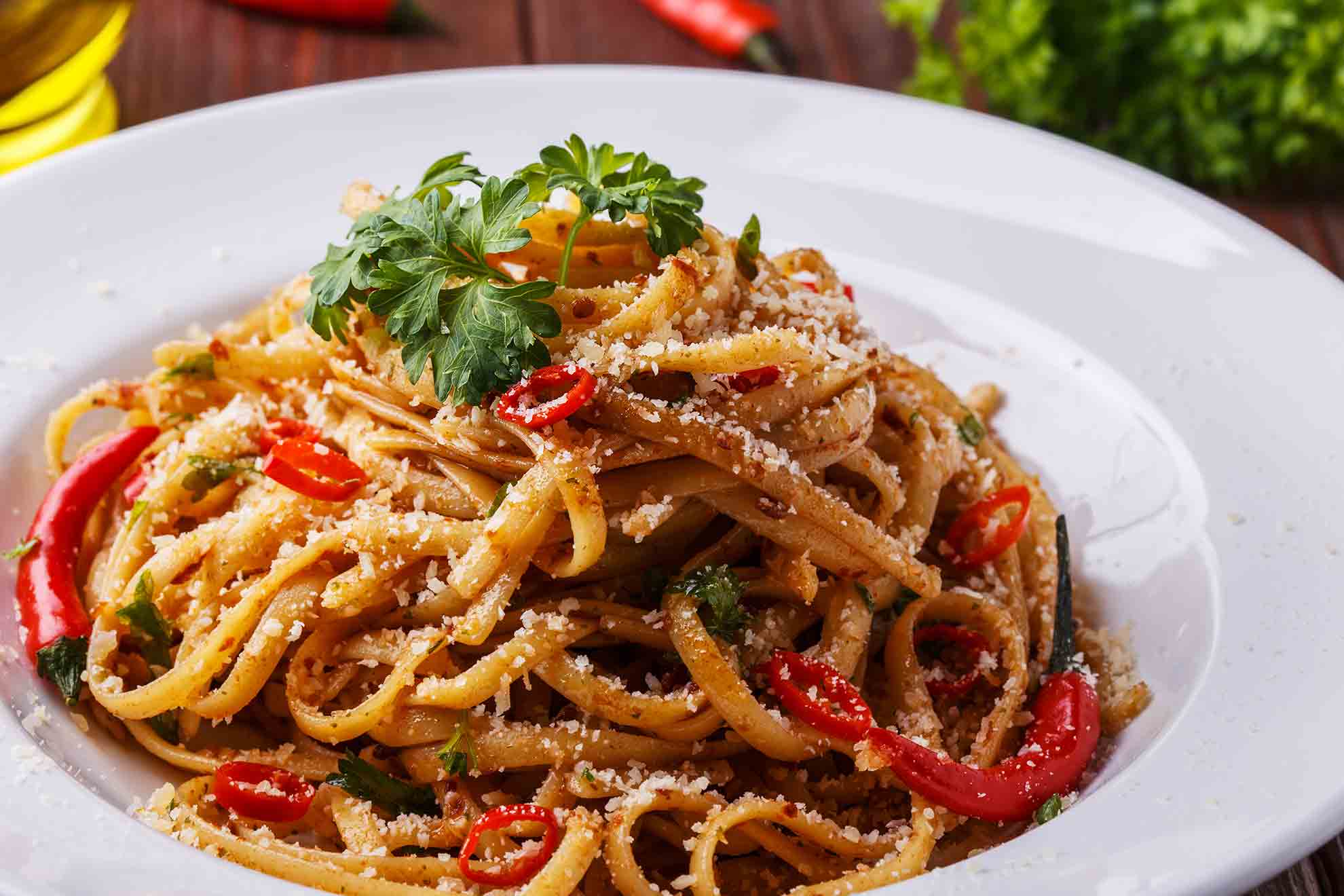 Capsicum and Chilli Linguine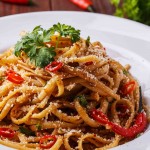 Yield: 4
Prep Time: 20 minutes
Cook Time: 20 minutes
Print
Capsicum and Chilli Linguine
Instructions
Heat the oil in a large frying pan over medium heat. Add the onion and garlic. Cook, stirring, for 3 minutes.

Add the chillies and tomato paste and cook for 1 minute, stirring. Add the red capsicum.

Add the canned tomatoes. Cook, stirring, for 20 minutes or until the sauce has reduced. Season with salt and pepper and add the herbs.
Meanwhile, cook the linguine in some salted water with a dash of oil. Make sure to stir often while linguine is cooking as noodles can stick together. Reserve 1/2 a cup of the starchy cooking water and pour into the tomato sauce.
Drain the pasta and add to the sauce and toss to coat. Add parmesan before serving.
If you're a lover of chilli in your pasta, don't go past this scrumptious recipe for dinner tonight! Try this adapted arrabbiata sauce recipe and pile up with your favourite flavours. A light tomatoey base with linguine, give it a bit of a twist and add whatever protein you want, whether it's chicken, pancetta or prawns!