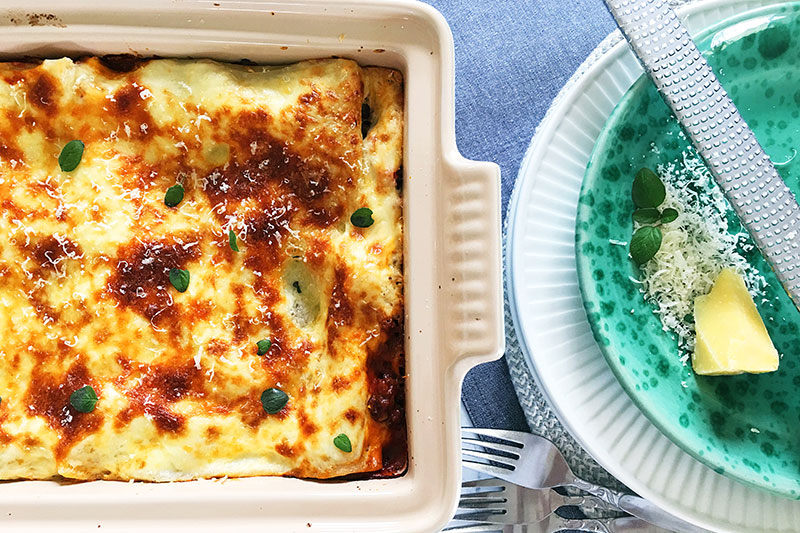 The Ultimate Comfort Food, Beef Lasagne Dinner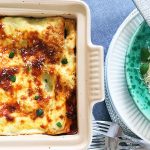 Beef Lasagne
The very best comfort food (in my opinion only of course) has to be piping hot lasagne. Perfect for filling hungry bellies after swimming classes, lasagne also makes for excellent Friday night fare. A bowl of lasagne, a glass of wine and feet up. Bliss!
Instructions
1. In a saucepan over a medium heat, heat the oil and saute onion, garlic, carrot and celery for around five minutes, or until it starts to soften.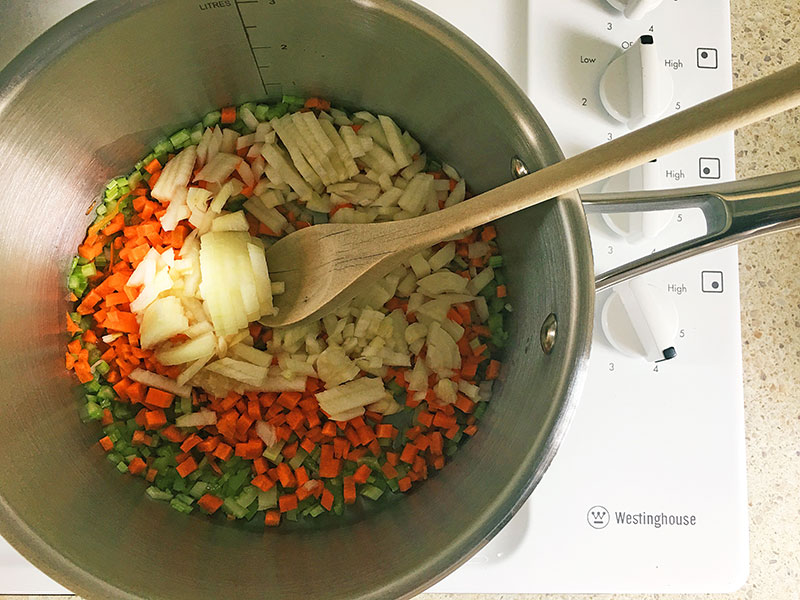 2. Add the beef mince. Breaking up the clumps of meat with a wooden spoon, cook until browned.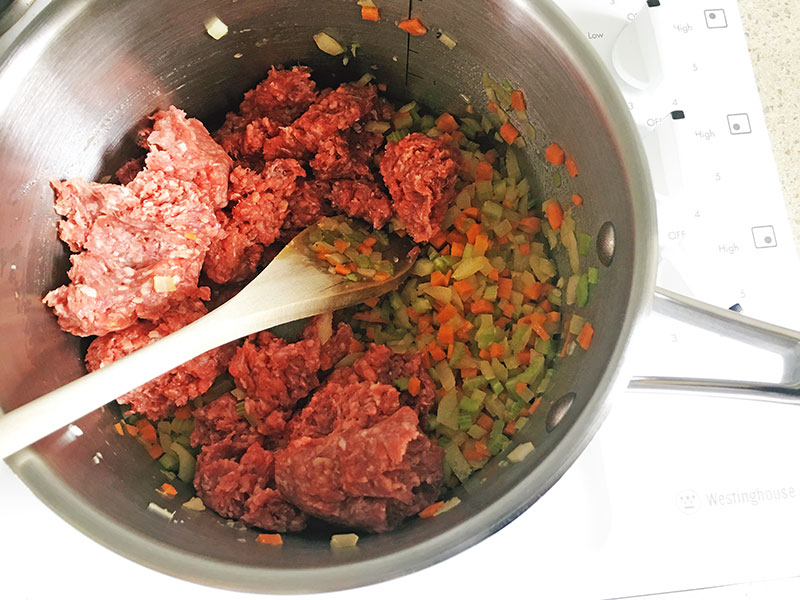 3. Stir in the grated zucchini and cook for a minute.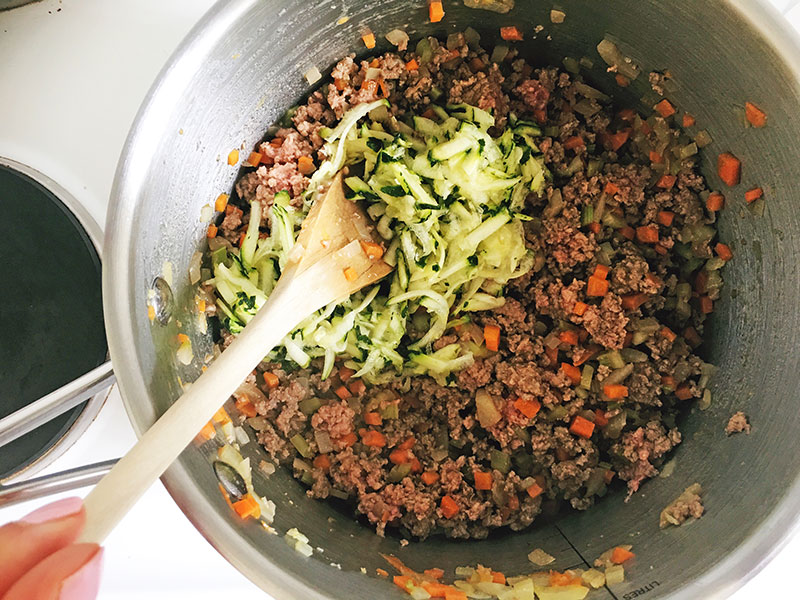 4.  Stir in the stock, water, tomato paste and the tomato passata. Season with salt and pepper. Stir and let simmer for 35 minutes, uncovered. Stir occasionally, to prevent it catching on the bottom, meanwhile the sauce will reduce slightly. Preheat the oven to 180 degrees Celcius.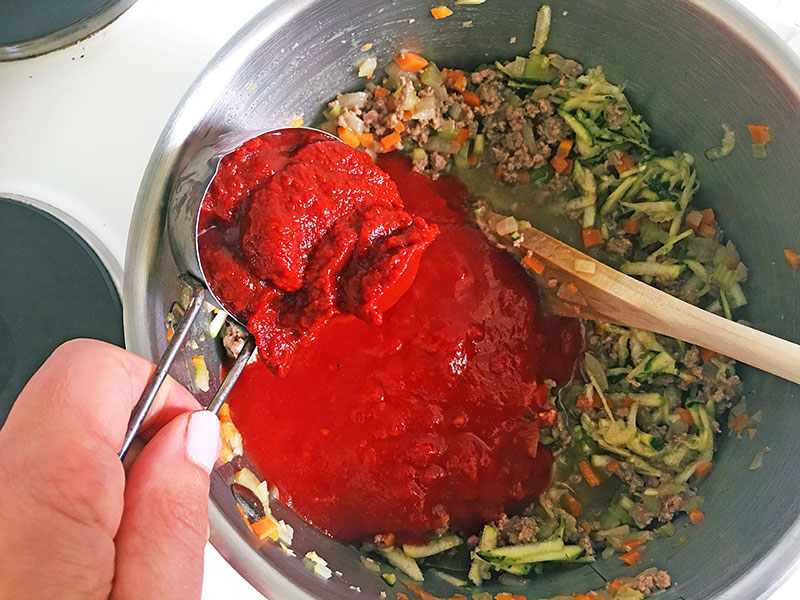 5. When the bolognese sauce time is nearly up, start on the bechamel sauce. In a small saucepan over medium heat, melt the butter. Whisk the flour into the butter and let it cook for a minute.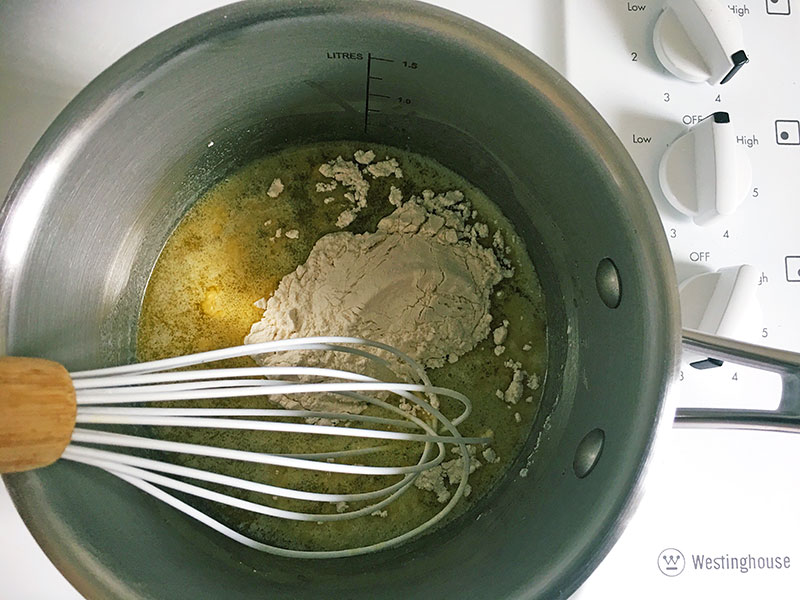 6. Take the saucepan off the heat and slowly add the milk to the buttery flour mix. Whisk like crazy while pouring to prevent lumps. Return to the heat to thicken while stirring.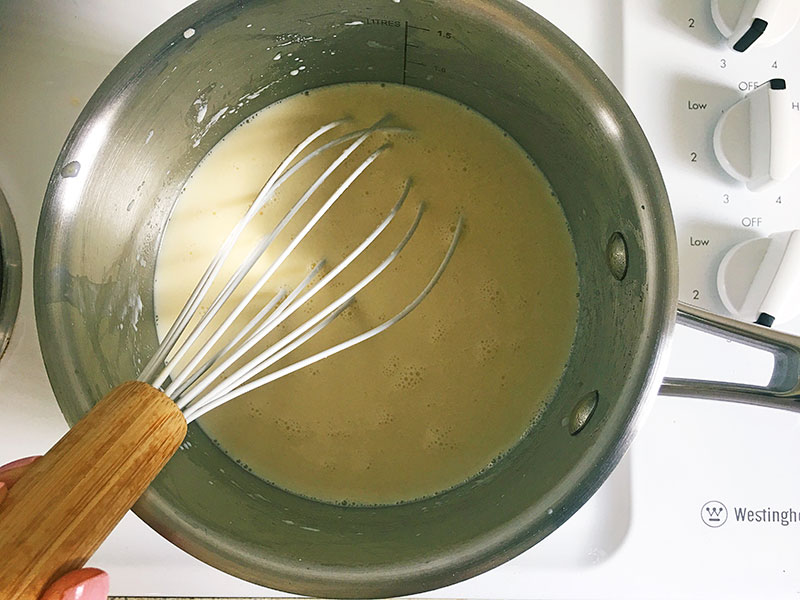 7. In a 30cm x 20cm lasagne dish, spoon a little of the bolognese mix onto the base and top with two dried lasagne sheets.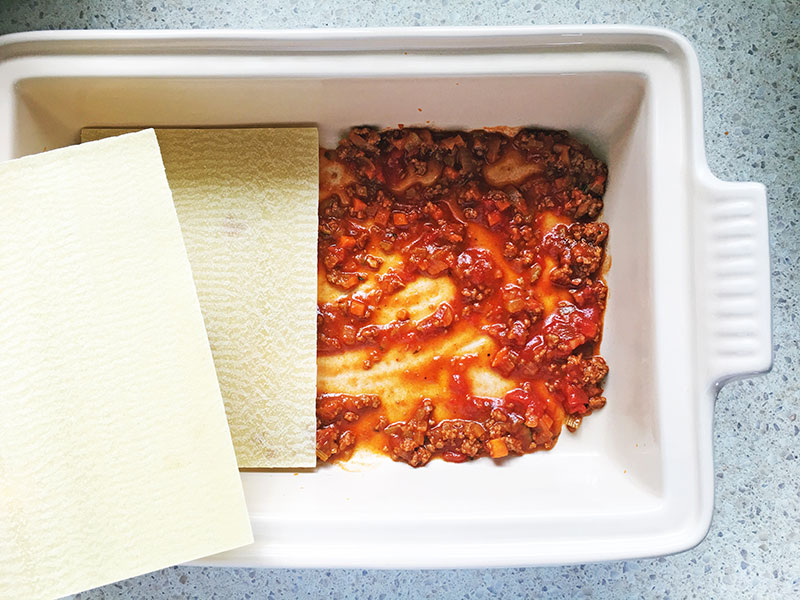 8. Spoon bolognese over the lasagne sheets, followed by spooning a little bechamel sauce. Repeat the lasagne sheet / bolognese / bechamel layer two more times.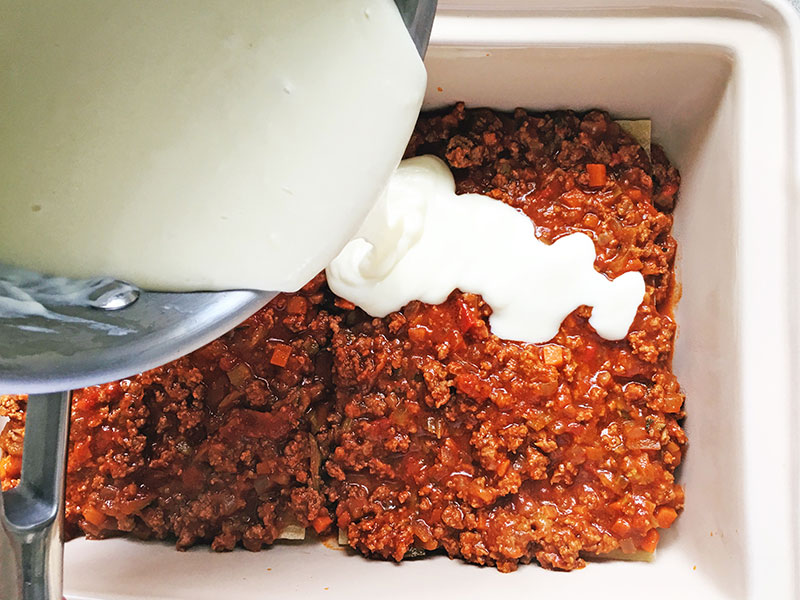 9. On the top layer of lasagne sheets, only use bechamel sauce and top with the grated cheeses. Bake for 30 minutes or until golden in colour.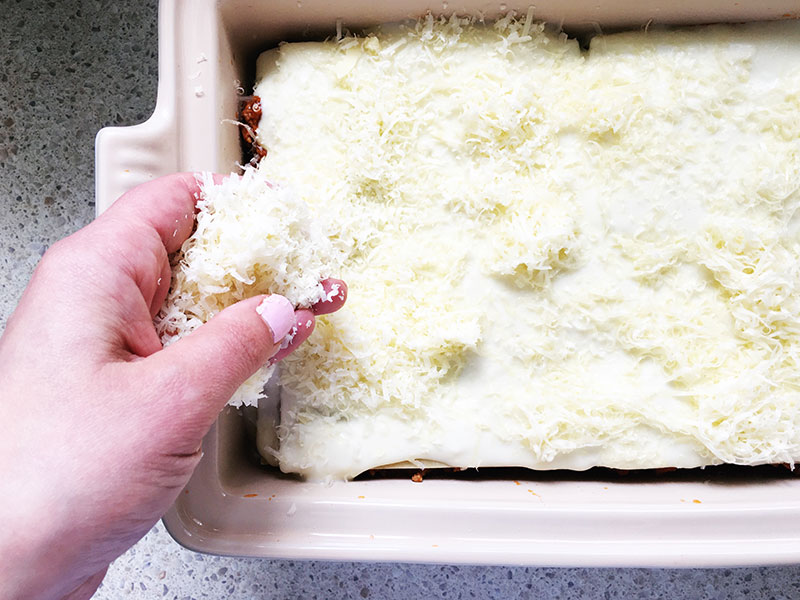 10. Let rest for five to 10 minutes. Shave a little extra cheese on top and sprinkle with fresh oregano (optional) if feeling particularly fancy. Enjoy!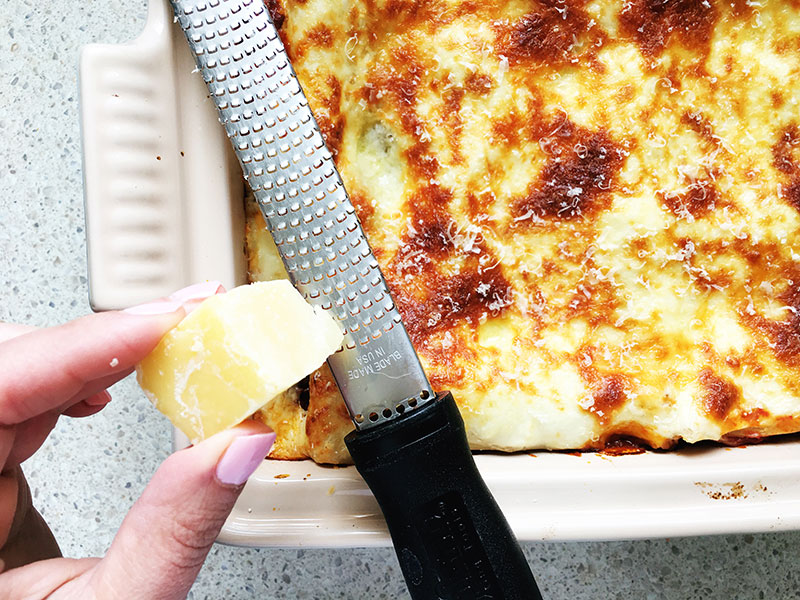 Save
Save
Save
Save
Save