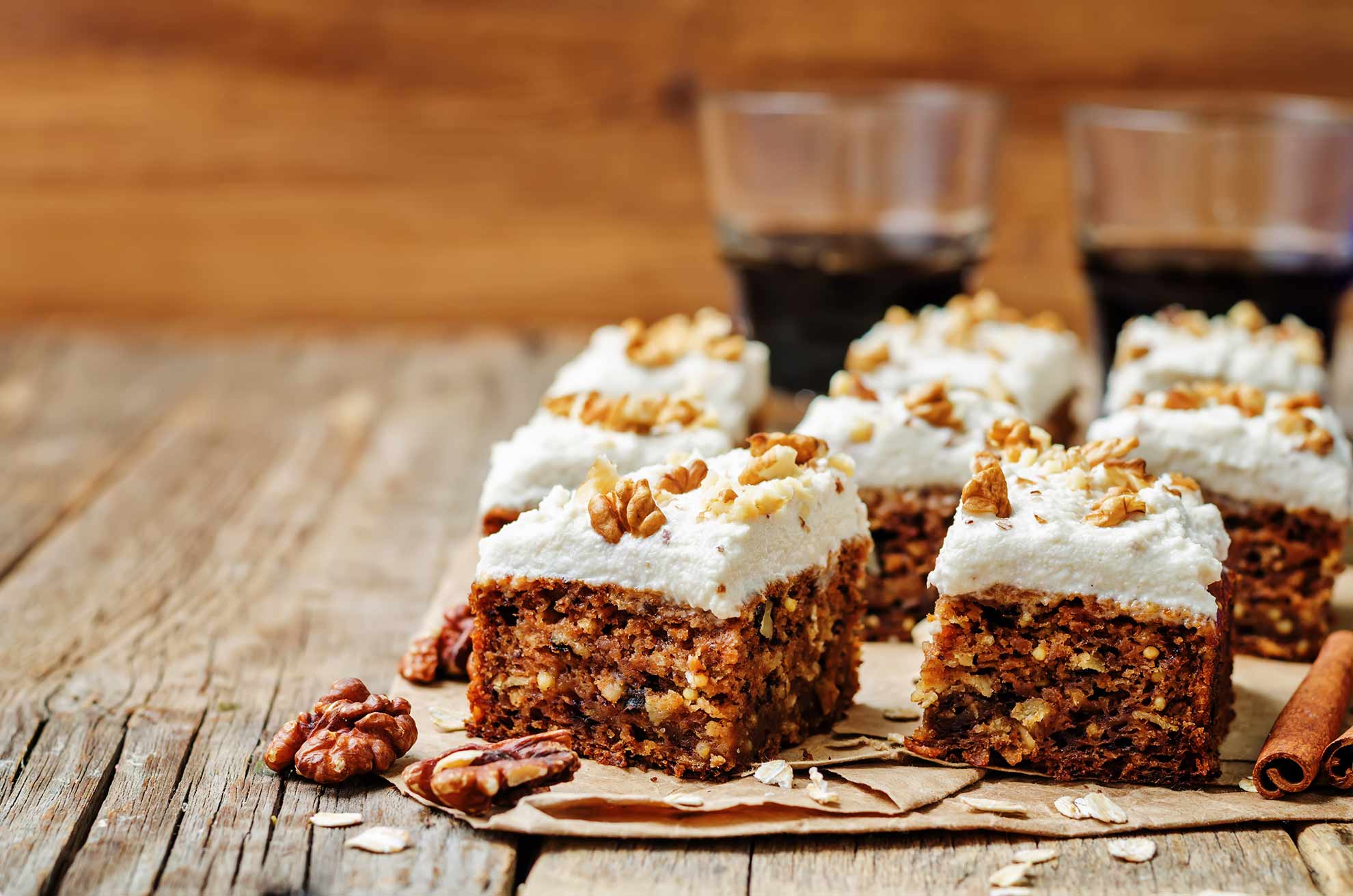 Carrot Cake Slice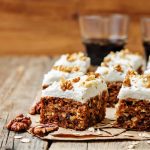 Yield: 8-10
Prep Time: 20 minutes
Cook Time: 60 minutes
Print
Carrot Cake Slice
Instructions
Preheat oven to 180°C.

Grease a 6cm-deep, 19cm square cake pan, then line with baking paper.

Sift the flour, spice and cinnamon into a bowl. Add sugar, carrot, oil and eggs. Use electric mixer to mix for 2-3 minutes until well combined. Add nuts and stir until mixed well.
Spread into the baking pan. Bake for 1 hour or until a skewer inserted into centre comes out clean. Leave to stand in pan for 10 minutes before cooling on a wire rack.
Make the frosting while the cake is baking - Using an electric mixer, the beat cream cheese until smooth. Gradually beat in sugar until smooth. Spread the frosting over the cooled cake. Decorate with walnuts.
Allergens
These nutty carrot cake bars are the perfect way to satisfy that sweet craving! Fill them with any nuts or filling you like, and don't forget that luxurious whipped cream cheese icing!