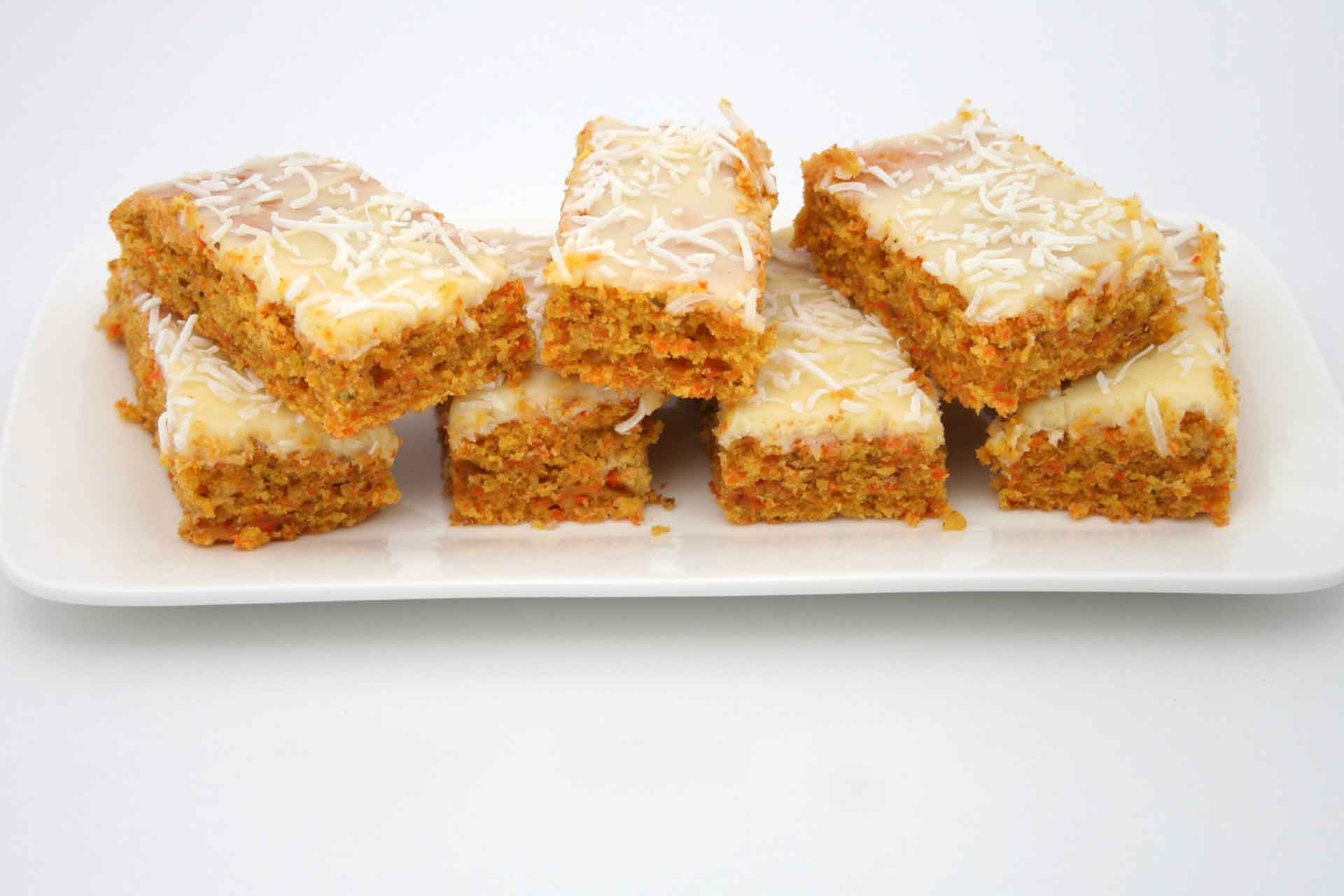 Carrot Slice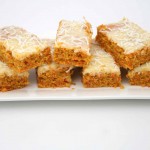 Carrot Slice
This carrot slice would have to be one of the easiest slice recipes ever!
Instructions
Slice
Preheat oven to 180 degrees
Line a 29cm tray wil baking paper
Add all cake ingredients to a Thermomix of food processor and mix on high for 1 minute, ensuring the carrots are blitzed well. Yes its that easy!
Cook for 35 - 45 mins minutes, making sure the middle is cooked. You can check this by inserting a skewer, the cake is cooked when it comes out clean.
Once cooked let cool completely
Icing
Add all ingredients and mix well with a mix master
Spread evenly across the top of the slice.
Enjoy!
Allergens

Do you have a favourite recipe you would like to share with us? Submit them using the 'Submit a Recipe' link above or share in the comments below.