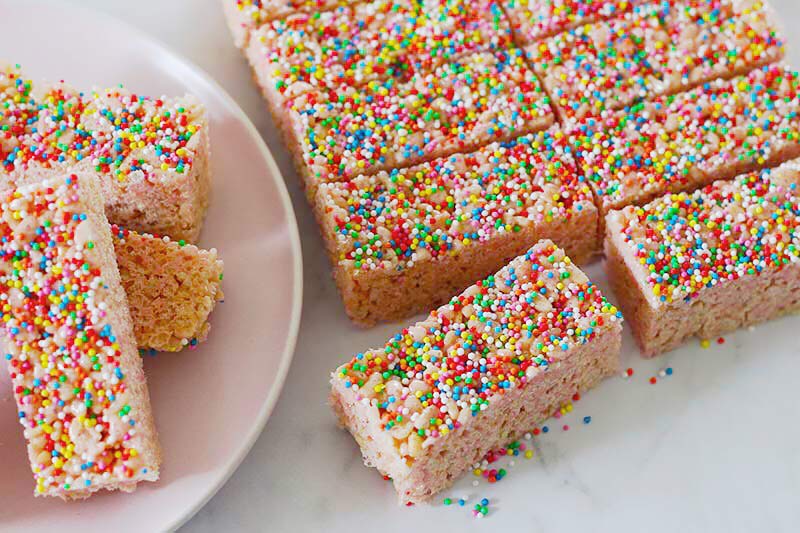 Marshmallow Rice Bubble Bars for Kids to Make!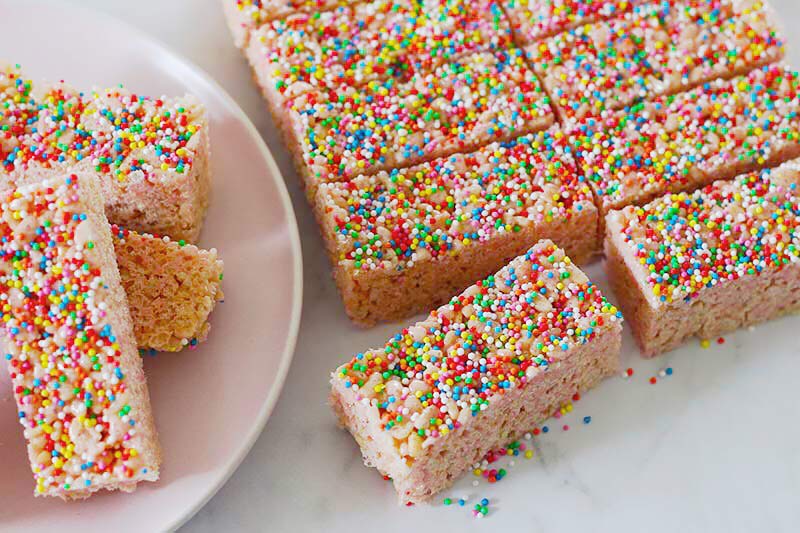 Marshmallow Rice Bubble Bars
These sweet marshmallow Rice Bubble bars recipe take barely any time for kids to make, but taste delicious and the kitchen mess is minimal so everyone wins!
Instructions
1. Prepare a 26cm x 17cm slice tin by lining the base and sides with baking paper.
2. In a medium sized saucepan over medium heat, melt the butter. Add the marshmallows and stir continuously until they melt and the butter blends in to the mix.
3. Add the Rice Bubbles to the marshmallow mixture and stir until well combined. (It will be SUPER sticky!)
4. Spoon the Rice Bubble mixture into the prepared slice tin. Flatten with a silicone spatula. Use a sheet of baking paper to cover the top and press firmly with your hand to flatten completely.
5. Once firmly pushed flat into the tin, sprinkle the surface with 100s and 1000s. Refrigerate until set. Slice into 16 bars.
Keep refrigerated for best results. I've also had great success in freezing individual bars - be warned, kids WILL eat them straight out the freezer if they know they're there.
Kids want to get busy in the kitchen creating a delicious treat? Reach for the breakfast cereal!