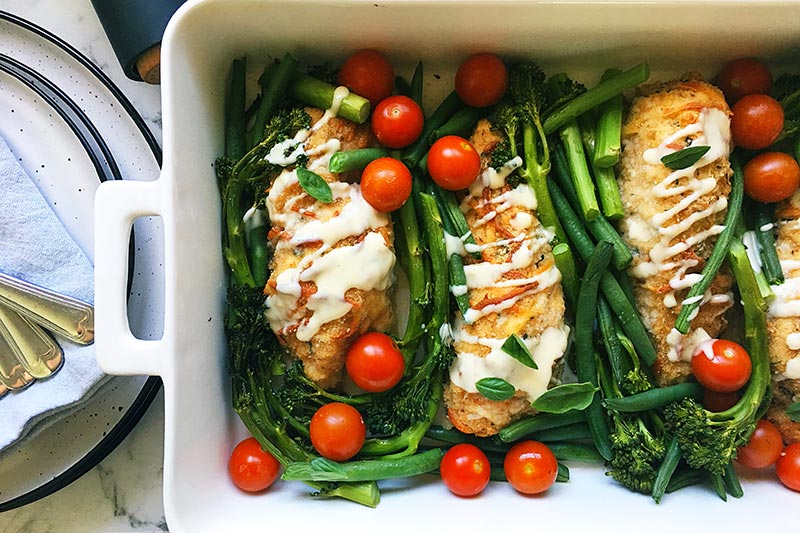 Cheesy (and Easy Peasy) Chicken Tray Bake Dinner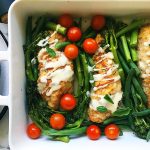 Cheesy Chicken Tray Bake
Crispy cheesy chicken with roasted vegetables and creamy cheese sauce aplenty? Save me a seat for dinner!
Instructions
1. Preheat your oven to 200°C. Line a large baking tray or dish with baking paper.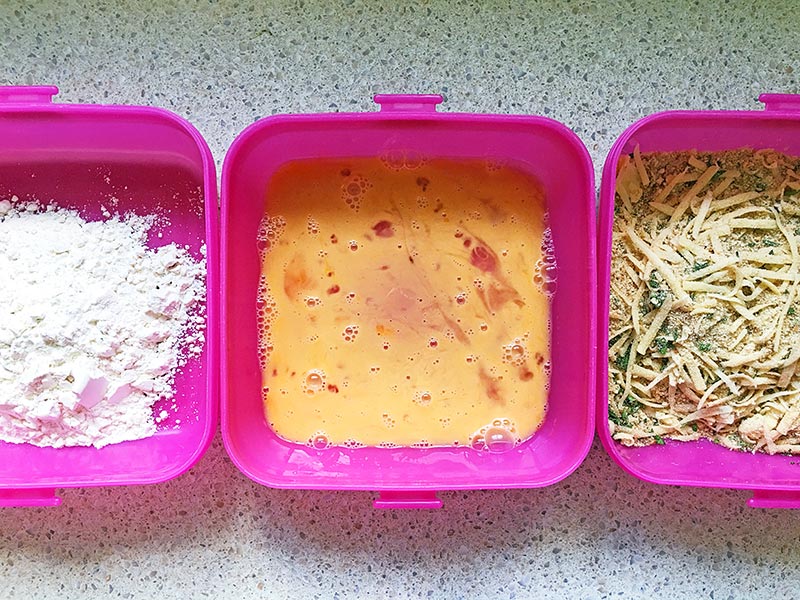 2. In a bowl, combine the bread crumbs, 1/2 the grated Tasty cheese, basil leaves and stir to combine. Set yourself up a crumbing station with the egg, flour and breadcrumbs.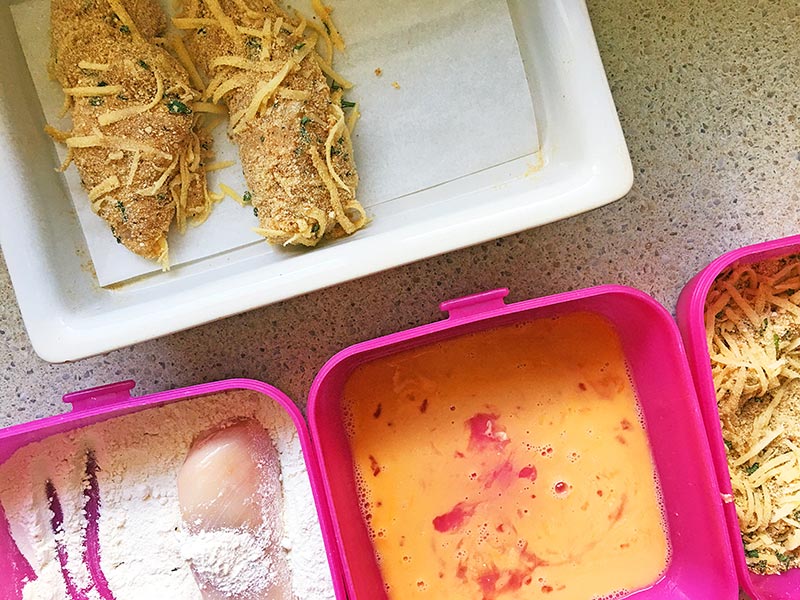 3. Roll your chicken pieces in 3/4 of the flour, then the egg, followed by lightly rolling and pressing in the breadcrumb mix. Place on the baking tray, drizzle with a little olive oil and bake in the oven for 15 minutes.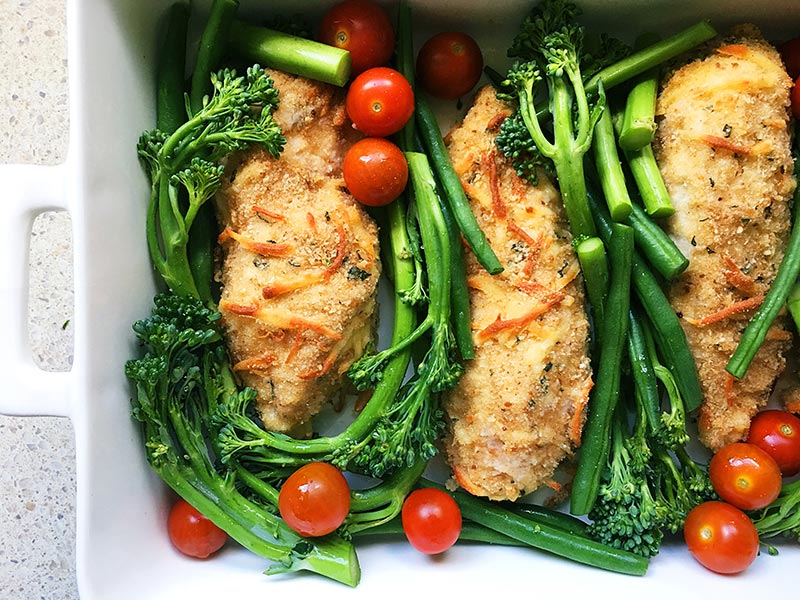 4. Take the tray from the oven and arrange the vegetables around the chicken. Drizzle with a little oil and season with salt and pepper. Return to the oven for another 15 minutes or until chicken is golden and cooked through.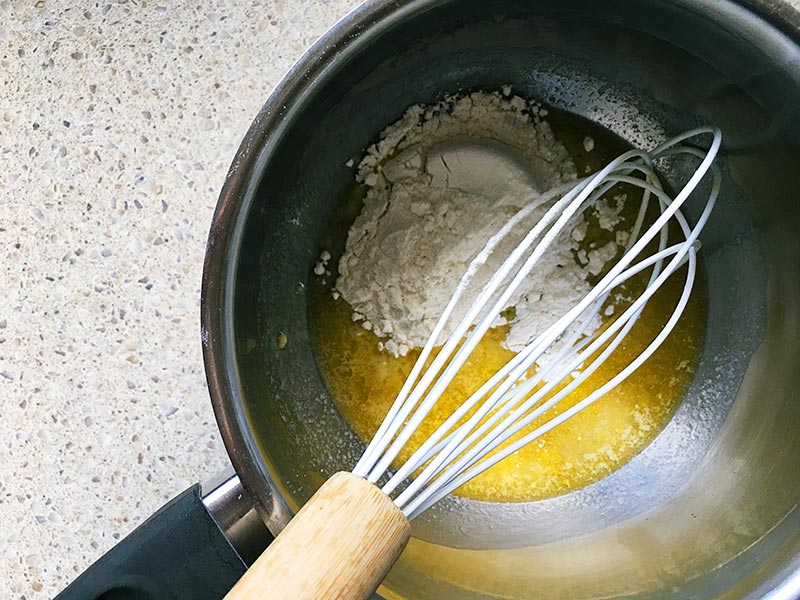 5. To make the cheese sauce, melt the butter over medium heat in saucepan. Add remaining 1/4 cup of flour and whisk to combine. Stir mixture until it starts to bubble.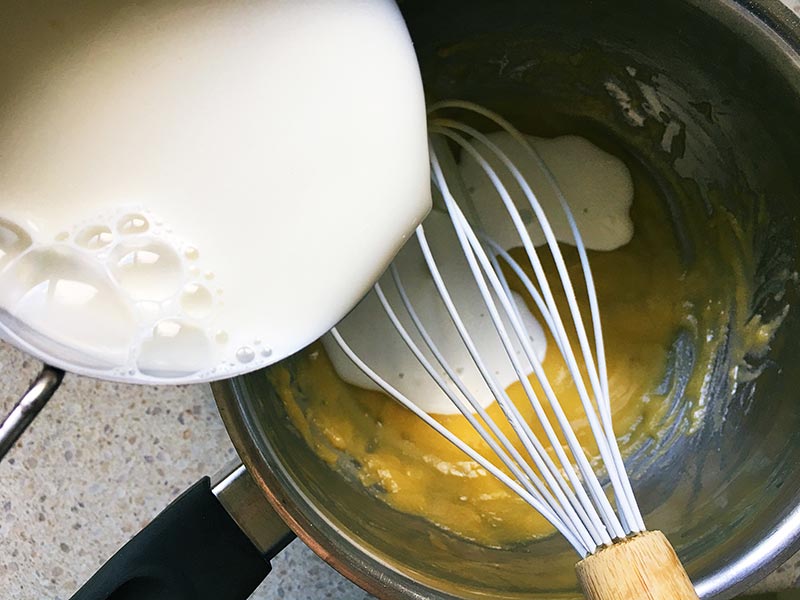 6. Gradually add the milk, whisking to avoid lumps, until mixture is smooth. Add cream and cook, stirring for five minutes until mixture starts to thicken.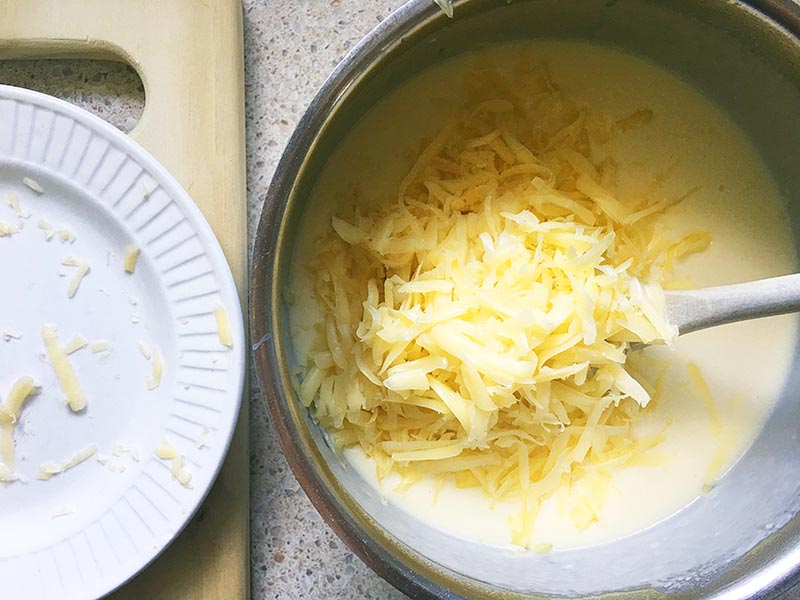 8. Add the parmesan cheese and remaining tasty cheese, stir until smooth and season with salt and pepper.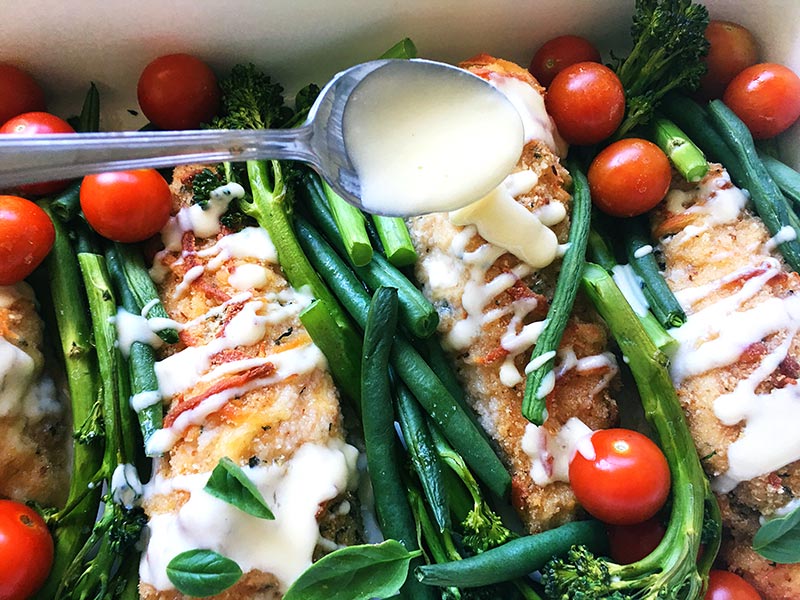 9. Drizzle (or pour) over chicken and vegetables. (Leftover sauce is great for vegetable bakes or lasagne) Yum!
Winner winner, you're just one tray and one saucepan away from baking this delicious chicken dinner!