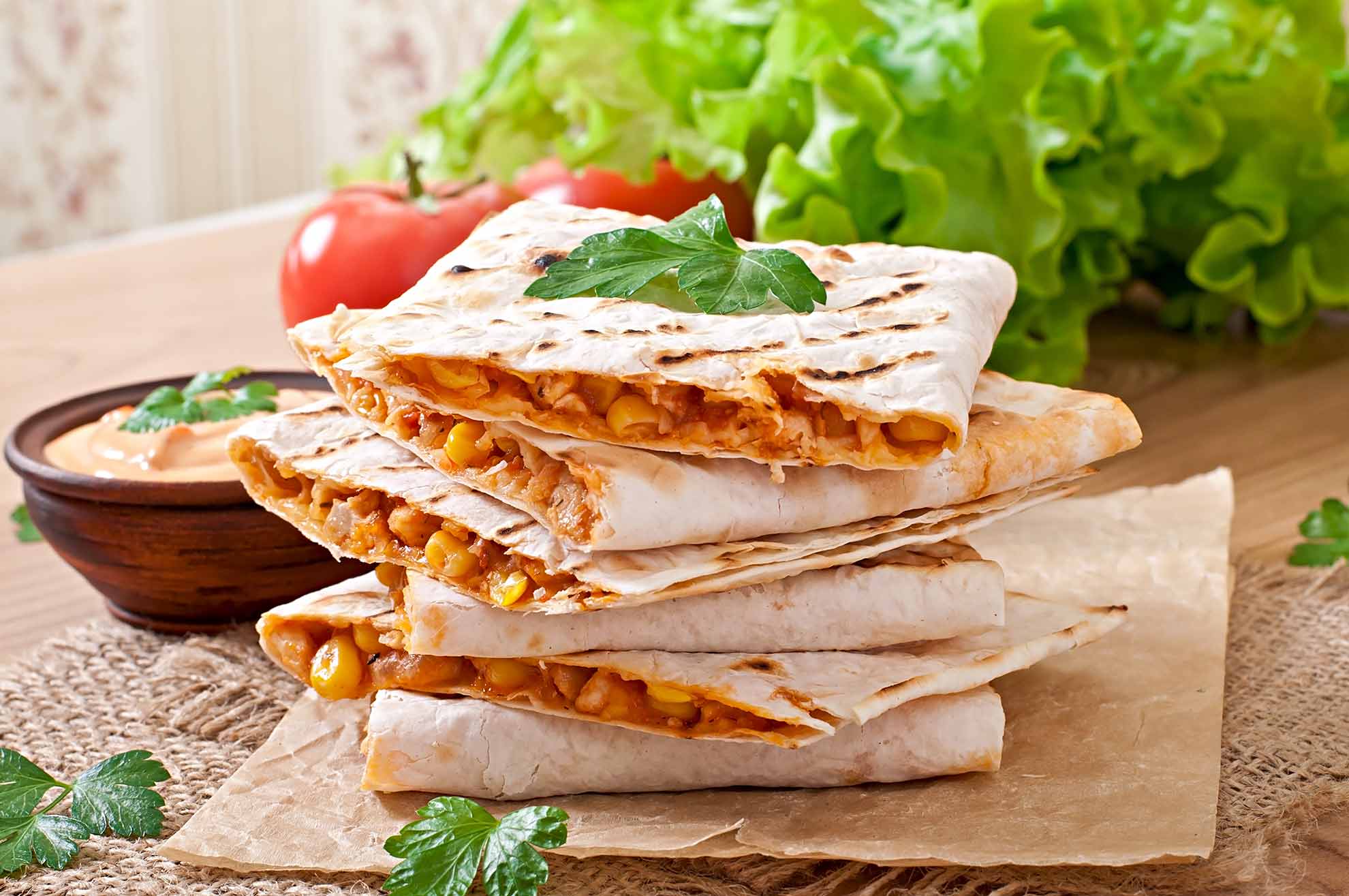 Chicken and Corn Quesadilla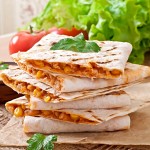 Yield: 2-4
Prep Time: 15 minutes
Cook Time: 30 minutes
Print
Chicken and Corn Quesadilla
Instructions
Heat the oven to 180˚C. Line a baking tray with foil.
Place the chicken thighs, spread out on the foil. Sprinkle over the cumin, paprika, and garlic powder. Season to taste. No need to add oil.
Place in the oven for 20 minutes.
Mix the capsicum, red onion, corn, coriander and chilli powder in a small bowl.
Take chicken thighs out of the oven once done. Cool slightly before chopping into small cubes or shredding. Fill one side of the tortillas with chicken, then top with the corn mix. Top with grated cheddar and mozzarella.
Place the tortilla folded in half in a sandwich or toastie press. Cook until cheese is melted and heated through. (if you don't have a toastie press, cook in the pan on a medium high heat with a little vegetable oil, flipping half way)
In a small bowl, whip the sour cream, lime juice and avocado. Open the quesadillas and add a thin layer before serving.
Allergens
Allergens
If you're feeling the Mexican vibe but you've killed nachos and chilli con carne for dinner – this dish is perfect. It's easy and delicious – all you need is a few ingredients! Make these chicken and corn quesadillas for lunch, dinner or even a tasty snack!