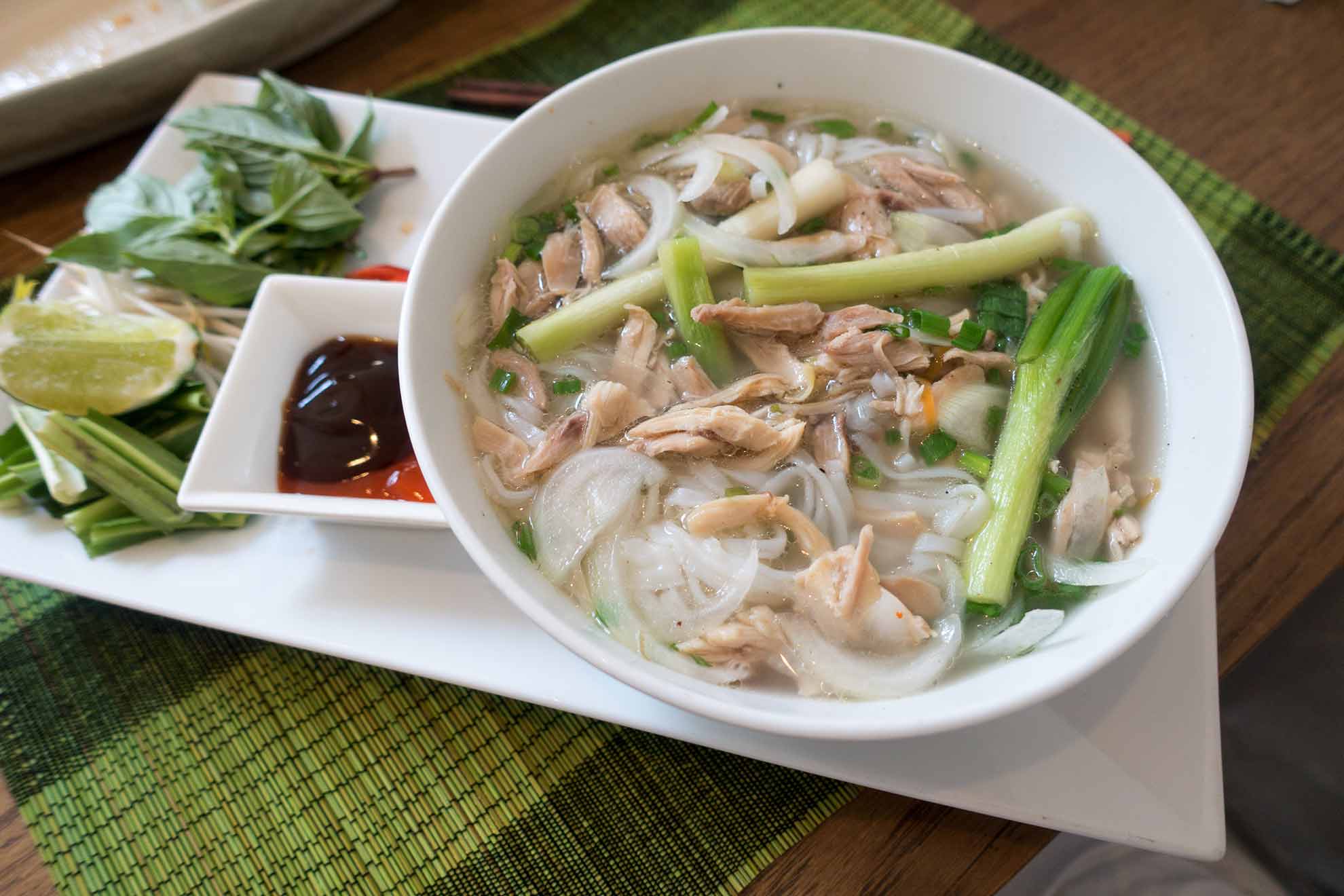 Chicken Pho Soup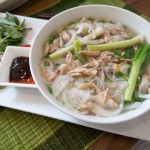 Yield: 4
Prep Time: 20 minutes
Cook Time: 10 minutes
Print
Nutrition facts

(per portion)
Nutrition facts
(per portion)
Calories: 206
Carbohydrate Content: 26.6g
Cholesterol Content: 41mg
Fat Content: 2.6g
Fiber Content: 1.8g
Protein Content: 18.8g
Saturated Fat Content: 0.6g
Serving Size: 472g
Sodium Content: 2453mg
Sugar Content: 8.4g
Chicken Pho Soup
Instructions
Preheat the oven to 180˚C.
Place the chicken thighs on a baking tray lined with foil. Season with salt and pepper, then place in the oven for 20 minutes. Once done, remove and set aside to cool.
Cook the noodles according to the packet instructions and set aside.
Bring the chicken stock to a boil and add the bok choy, sugar and ginger. Simmer for 2-3 minutes. Then add the fish sauce, soy sauce and hoisin sauce. Slice up the chicken then add to the stock and simmer for 3 minutes more. Check to see that the bok choy is cooked, it should be tender but still have a bite.
Squeeze in the juice of one of the limes.
Divide the rice noodles between 4 bowls, then fill the bowls with soup.
Divide the spring onions, bean sprouts, carrot, basil, coriander, fresh chilli and shallots between the bowls just before serving. Slice the remaining lime into 4 quarters and serve a wedge with each bowl.
Warm up while the weather cools down with this quick and easy chicken pho soup! Skip the hassle of slow cooking a whole chicken by just going with cooked thigh meat. A great Asian alternative to chicken noodle soup for the kids and a must-make as a get-well-soon meal!