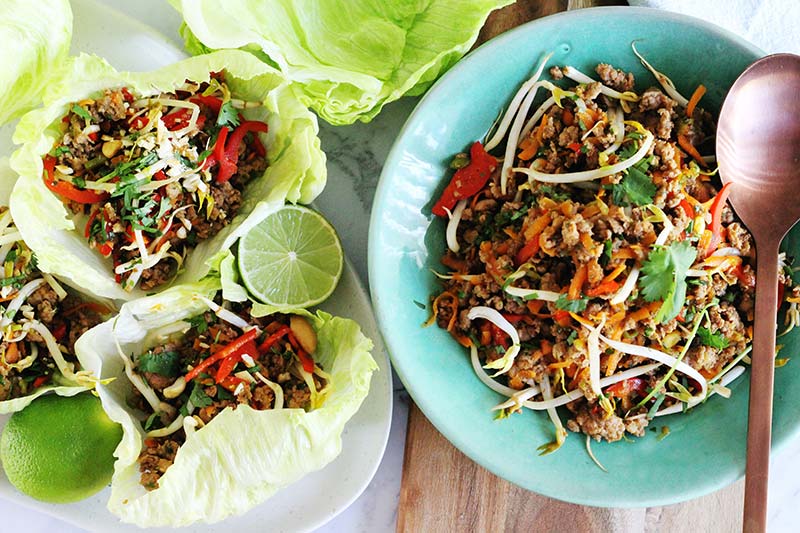 Pork San Choy Bau – A Delicious Mince Favourite
Pork San Choy Bau
There's not a lot of cooking fuss when it comes to san choy bau. A quick toss together in a wok and served in lettuce leaf cups, it even saves on dishes. Need something less delicate than a lettuce leaf? Try a flour tortilla!
Instructions
1. Heat the oil in a wok or large frying pan over medium to high heat.
2. Drop the mince, garlic and ginger into the pan. Use a wooden spoon to break up the lumps of meat as it browns for the first few minutes.
3. Add the kecap manis and soy sauce, stir to combine. Add the capsicum, carrot and spring onions, stir to combine and continue to cook until the mince is cooked through, about a further six minutes.
4. Transfer the mince mixture to a bowl. Let everyone spoon their own mince into their lettuce cups, top with coriander and peanuts. Wrap and eat - simple and delicious!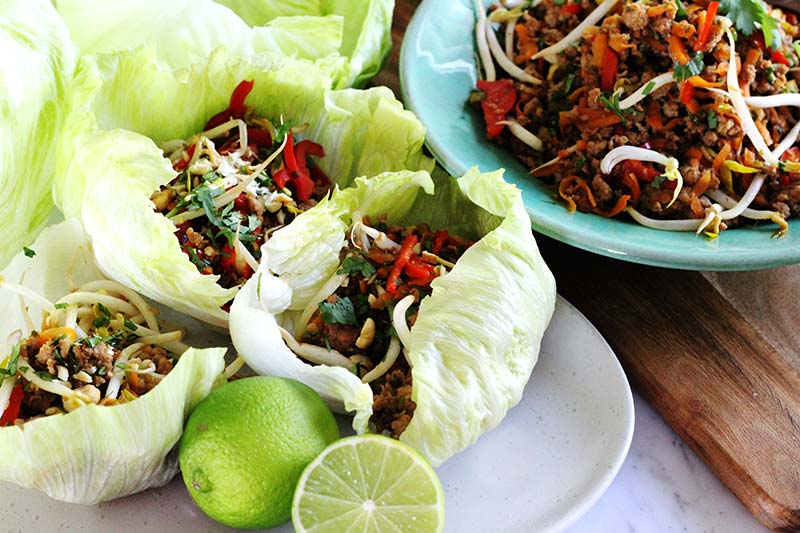 An awesome budget friendly meal, you can turn any packet of mince into this delicious san choy bau.