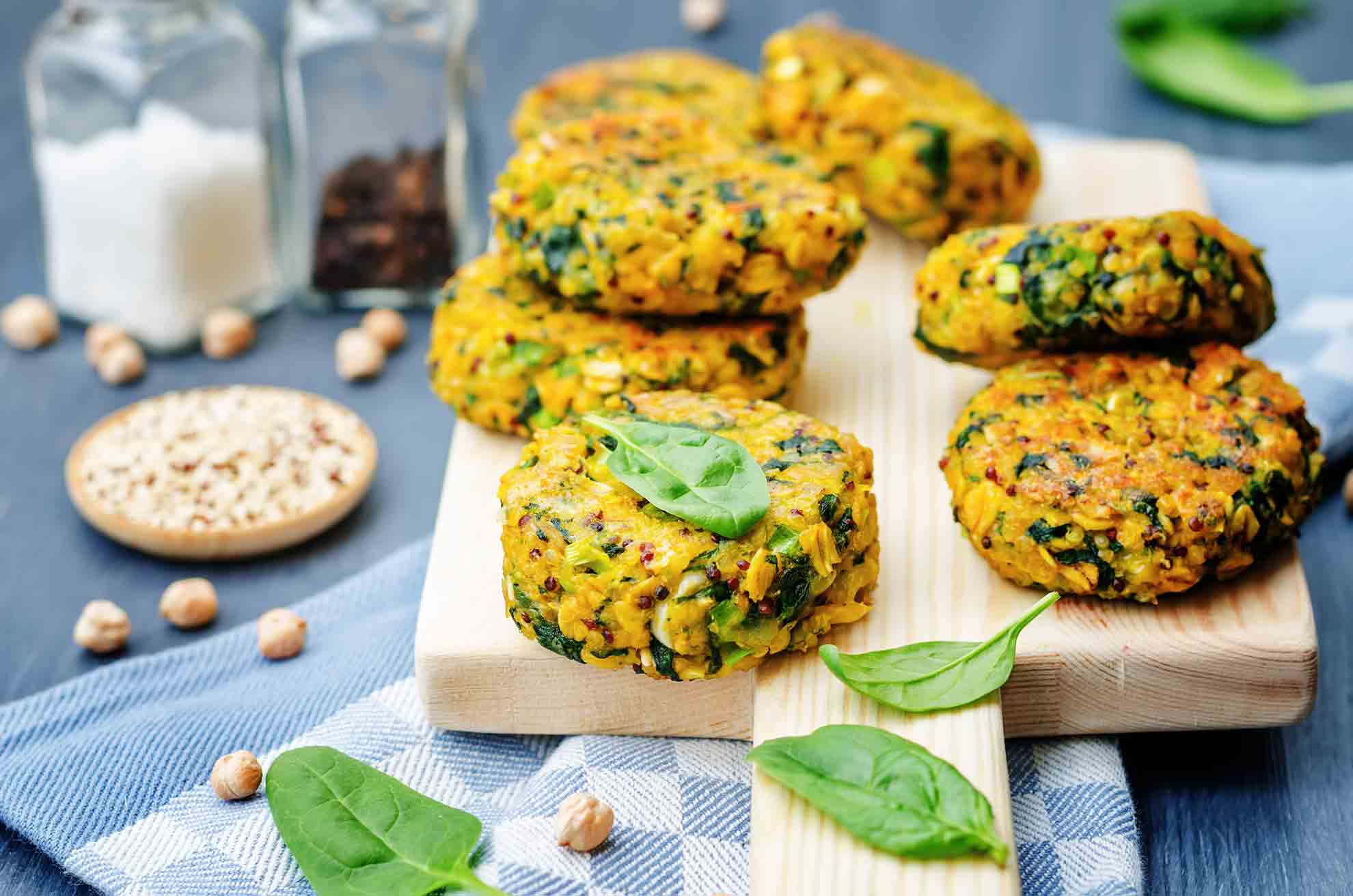 Chickpea and Pumpkin Fritters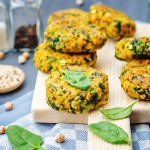 Yield: 8
Prep Time: 15 minutes
Cook Time: 20 minutes
Print
Chickpea and Pumpkin Fritters
Instructions
Place the mashed chickpeas in a flat bowl and mash with a fork or potato masher.
In a large mixing bowl, combine the mashed chickpeas, grated pumpkin, onion, coriander, flour, eggs, cumin, paprika and garlic powder.
Mix until well combined and season with salt and pepper to taste.
Heat an oiled frying pan over a medium high heat.
Place quarter cup sized portions of the fritter mixture in the pan, pressing them down with a spatula while cooking.
Cook each fritter for 2-3 minutes on each side.
Combine the yogurt dressing with the lemon juice by whisking with a fork. Serve with yoghurt drizzled over.
Allergens
These healthy, nutrient-rich chickpea and pumpkin fritters are the perfect snack or light lunch! You can even pop them into a roll with some extra salad and mayo for a healthy but hearty burger. They're the perfect easy option for vegetarians or just a meat-free meal.