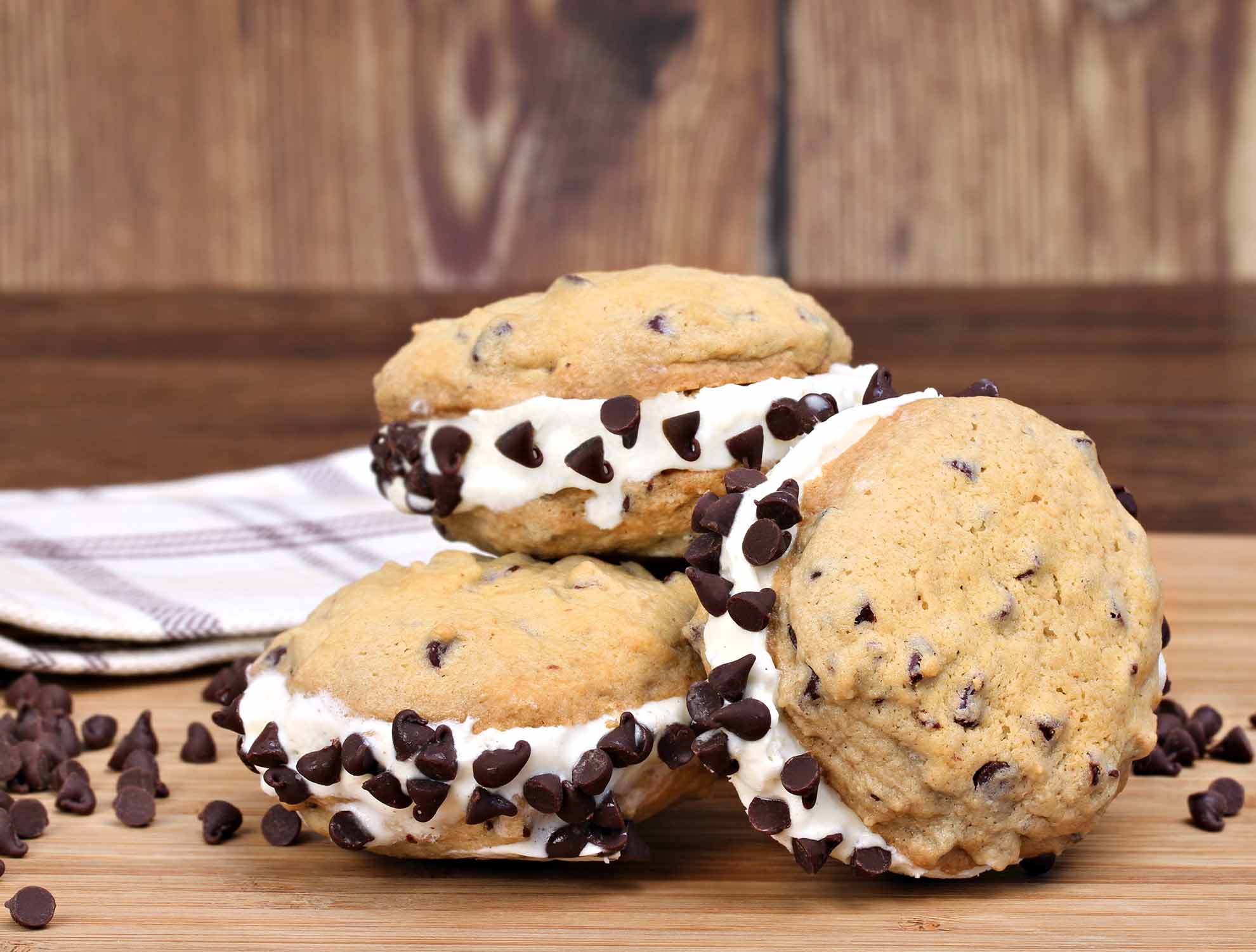 Choc Chip Cookie Ice Cream Sandwich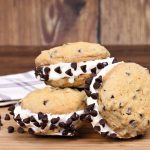 Yield: 6
Prep Time: 30 minutes
Cook Time: 15 minutes
Print
Choc Chip Cookie Ice Cream Sandwich
Instructions
Preheat the oven to 180ºC. Prepare 2 baking trays lined with baking paper.
Place the butter, sugar and vanilla in the bowl of an electric mixer and beat until pale and creamy.
Add eggs and beat well. Sift in the flour and baking powder and beat until a smooth dough forms. Fold through the choc chips.
Roll balls and flatten into round shapes on the baking tray. Should make 12 cookies.
Bake for 12–15 minutes or until golden then allow to cool.
Place a scoop of icecream on each cookie and sandwich with another cookie.
Place the remaining chocolate chips on a baking tray, spread out evenly.
Roll the ice cream edges in the choc chips. Serve immediately!
Allergens
These are the ultimate dessert that will make you feel like a kid again! Nothing technical to mess up, so make them with your little ones with no fuss. If you want to make it even easier, just buy the cookies ready-made from your supermarket… it's okay we won't tell!