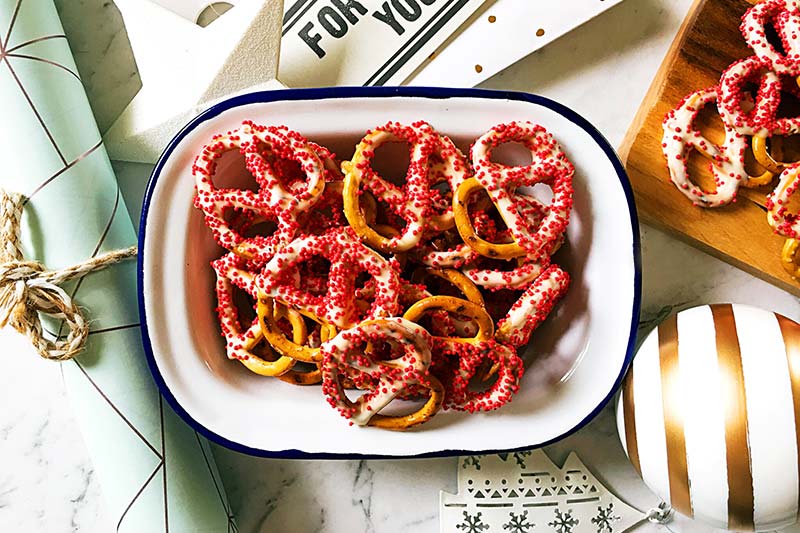 The Humble Pretzel Gets a Chocolatey Christmas Makeover – Chocolate Covered Pretzels!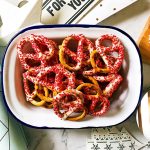 Chocolate Covered Pretzels
'Tis the season for pretzels, and these pretzels sure are wearing their best Christmas outfits. Salty, crunchy, sweet AND they make for a great gift!
Ingredients
Instructions
1. Line a baking tray with baking paper. Break up the chocolate into a heatproof bowl. Melt in the microwave in 30 second bursts, stirring between each one until smooth.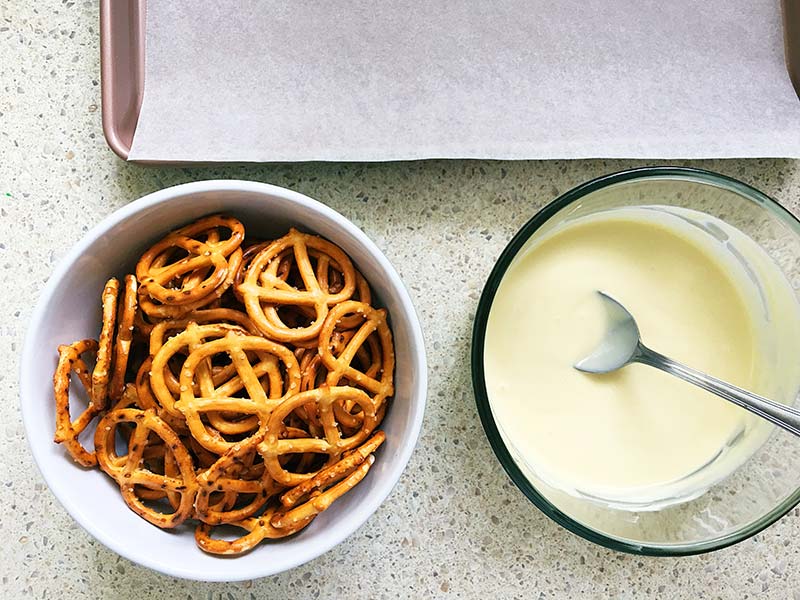 2. Set up your pretzels, chocolate bowl, sprinkles and tray so you can work quickly.

3. Dip each pretzel into the chocolate (you can cover them completely by using a fork to fish them out). Scrape the pretzel against the bowl edge to remove excess chocolate. Place on the tray.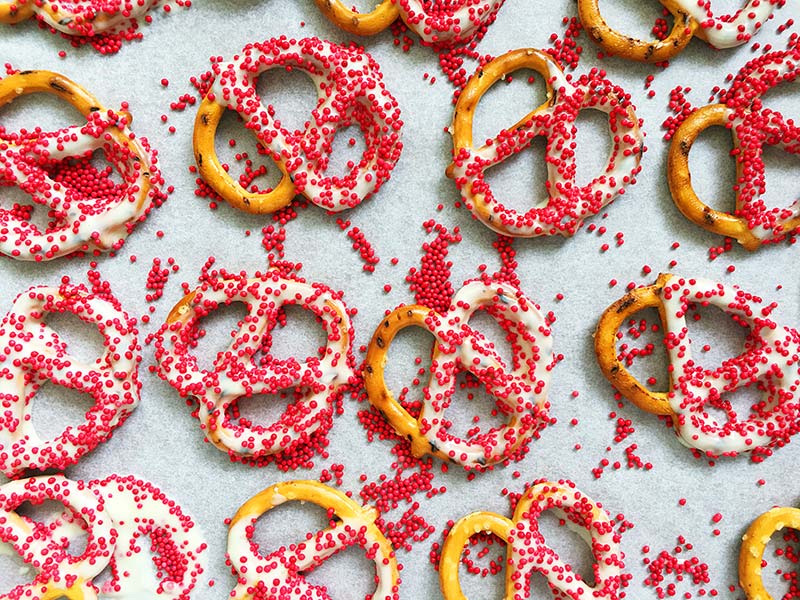 4. Shake the sprinkles over the choc covered pretzels before they set. Leave for an hour to set completely.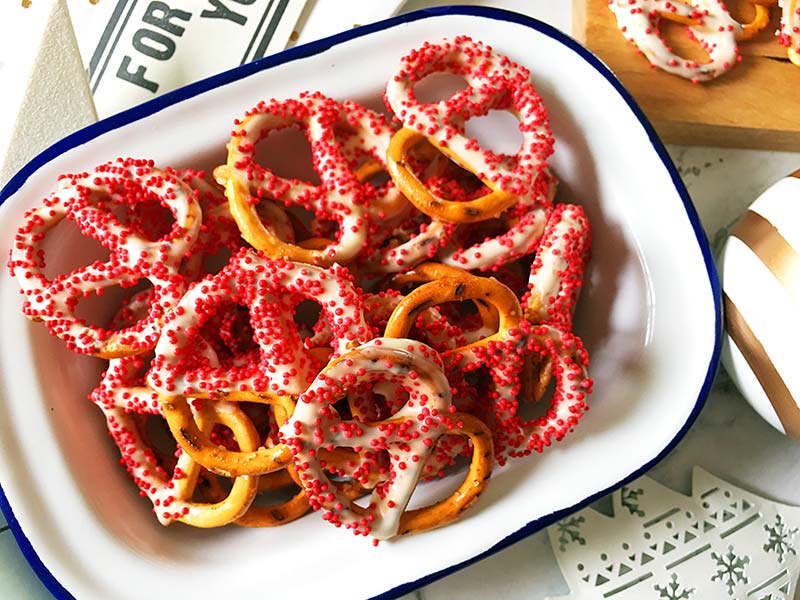 Pretzels never looked so fancy. Fantastic for gifting or just plain nibbling, you just have to try this festive pretzel makeover! And you only need three ingredients!