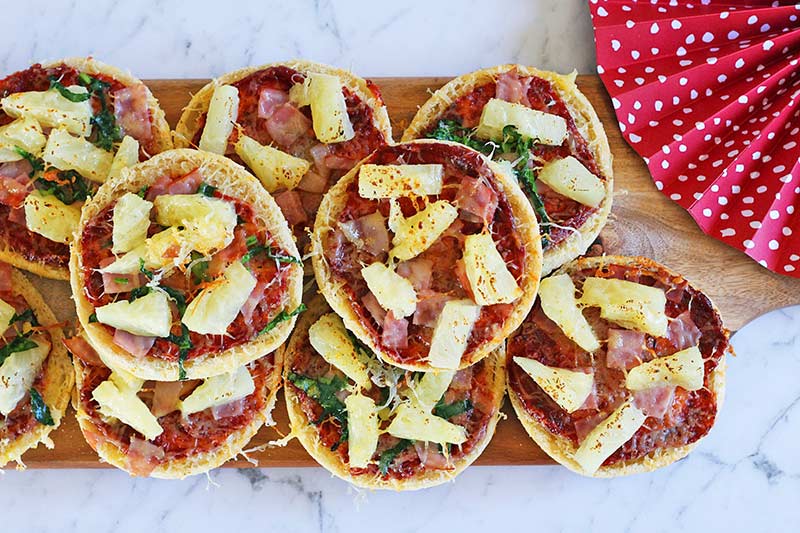 English Muffin Pizza hack – yum yum for everyone!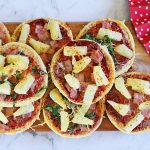 English Muffin Pizzas
Gather the kids' favourite pizza toppings and let them get busy in the kitchen. From simple ham and cheese to all the trimmings, these muffin pizzas are a lunch time winner!
Instructions
1. Preheat the oven to 160°C. Line a baking sheet with greaseproof paper.
2. Slice the English muffins in half and place them on the baking sheet, cut side up.
3. Spread the surface of the muffins with pizza sauce. Sprinkle with a little of the grated cheese and top with ham, pineapple (or other toppings).
4. Top with torn basil if using, follow with sprinkling the rest of the cheese over the top.
5. Bake in the oven for 10 minutes or until cheese has melted. Serve warm or cold.
Kids already bored of sandwiches? Try this tasty (and super clever!) muffin pizza hack to put lunch time smiles back on their dials!